Doesn't this just scream "Vitality!!!" Isn't this juice the most beautiful color – it tastes beautiful too. I know that might sound a stretch for a juice but I promise it does, I think it's thanks to the lemon, ginger and mint. I juice periodically – that means not nearly enough. Perhaps the answer is to leave the juice machine on the kitchen counter were it's accessible, because when I do use it I'm always amazed at just how great they taste and how great I feel after drinking them. Even more amazing is that if I present a juice in a pretty glass to my husband or children they'll drink it too – most of the time:) If possible I like to use organic produce – if it's just too pricey or you can't find it – wash everything really well.
What's the difference between a juice and a smoothie you may ask? A smoothie (great recipe here) includes the fiber of the fruit and vegetables, a juice on the other hand is exactly that – just the juice, all the fiber is taken out and you're left with the unadulterated pure glorious juice. This is good and not so good  – depending on what you're after. Fiber as we all know is super duper good for us and our digestive tract. Juice is brilliant for you as all the enzymes, vitamins and goodness enter the blood stream straight away – so you're getting all that plant love right into the system. If you're interested in further (fantastic) reading click here for Kris Carr's (the Queen of Juice!) explanation.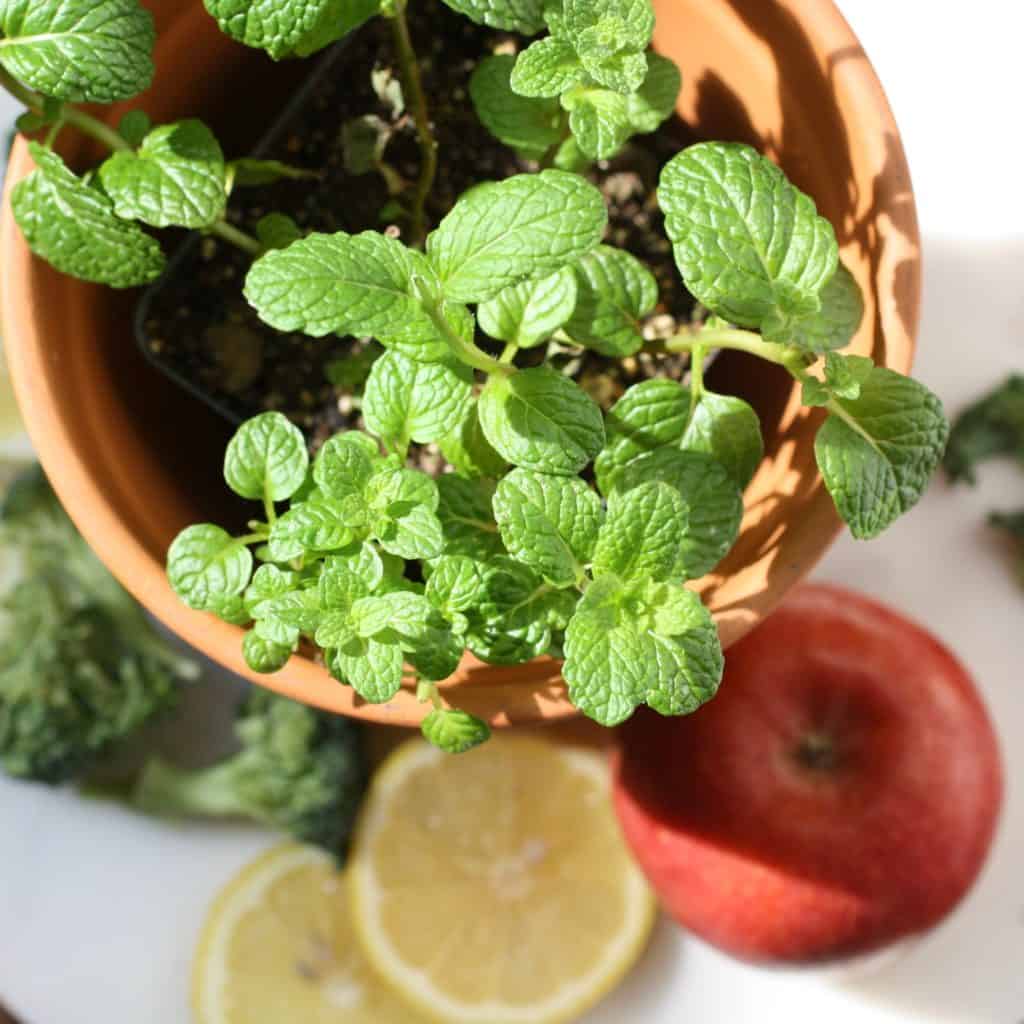 Vitality Juice
Author:
Prep time:
Total time:
Ingredients
1 organic English cucumber
1 organic apple, cored and quartered
1 organic lemon, cut into chunks
1 – 2 large sprigs of mint
1 small bunch of organic kale with stems removed (I used curly leaf)
1 head of organic broccoli – I used the stems also
1 1/2 inch knob of ginger, peeled
Instructions
Pass the fruits and vegetables through the juicer.
Pour into glasses, sip and feel the vitality race through your body!