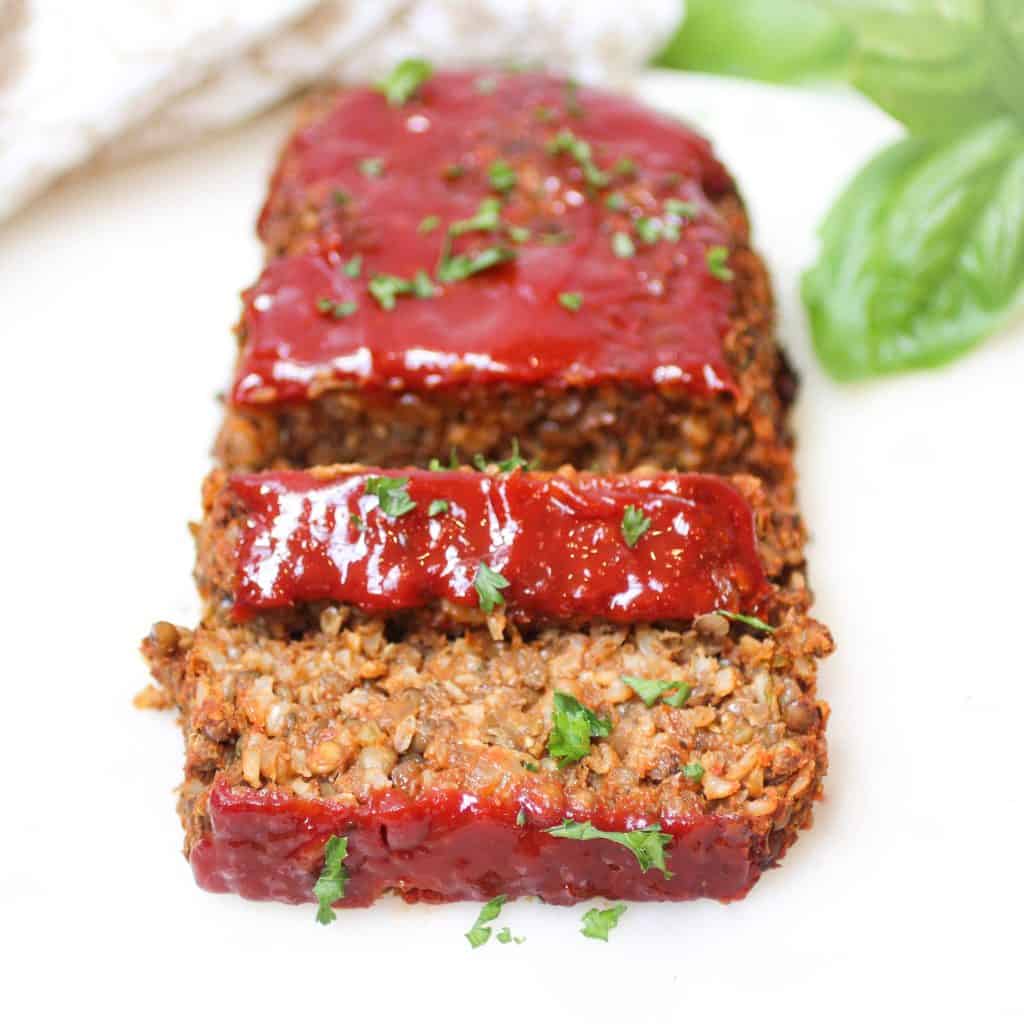 This Vegan Lentil Loaf is what you make when you've got leftover rice and lentils. Actually, it's so delicious it's worth making the lentils and rice just for the loaf. The secret is the flavor added by the Vegan Worcestershire Sauce, tomato puree, Dijon mustard, harissa paste, tomato ketchup, rosemary and parsley. It's deep, rich and satisfying.
If you don't have any leftover lentils I came across these organic ready to eat lentils  the other day and love them. It's so useful to have them sitting in the fridge ready for a salad, a loaf or soup and cuts the prep time in half for all of the above.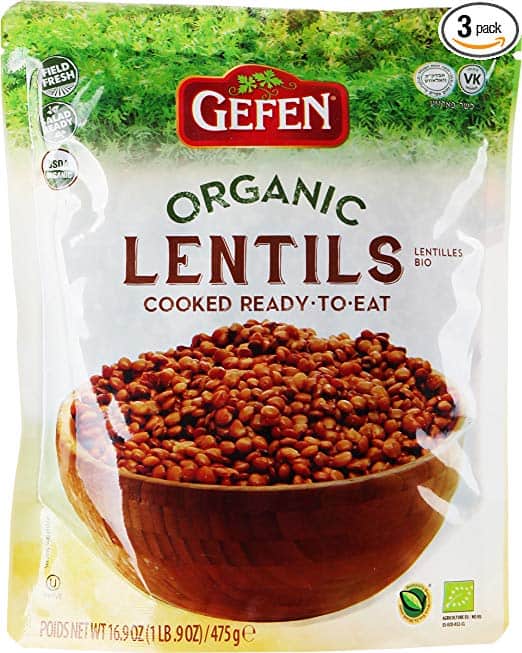 The loaf keeps nicely in the fridge for a day or two. This was such a hit I think next time I'm going to make enough for two loaves,  the leftovers were fabulous.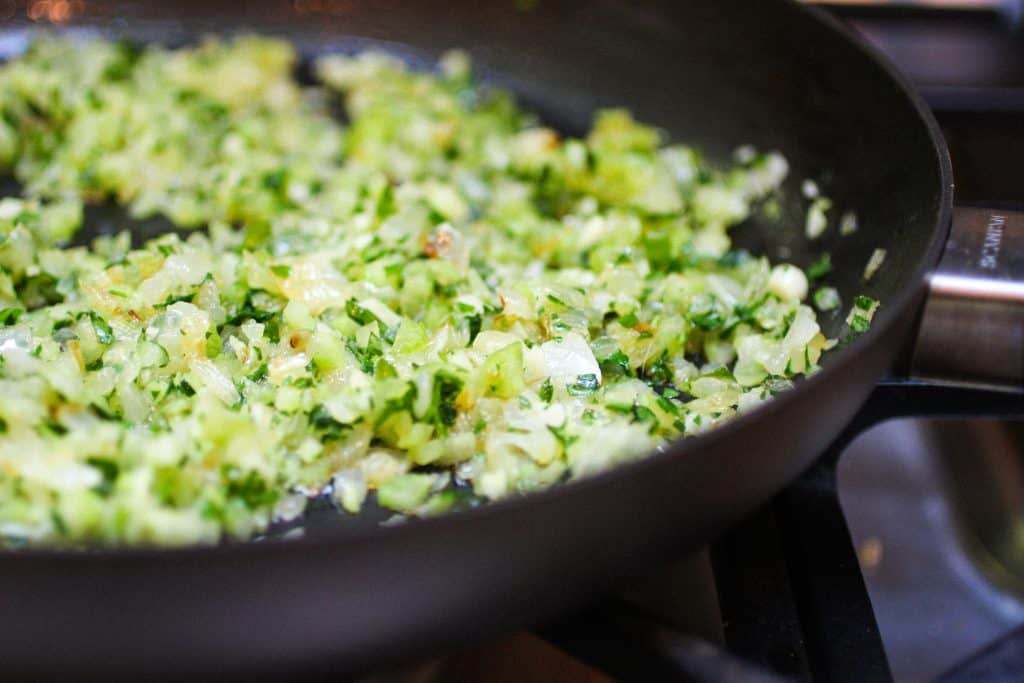 Print
Vegan Lentil Loaf
3 cups cooked drained lentils
2 cups cooked brown rice
2 large yellow onions, peeled and diced
3–4 tablespoons vegetable stock
1 sprig of fresh rosemary (optional)
3 sticks celery, diced
3 cloves garlic, peeled and minced
2 tablespoons minced parsley
2 tablespoons Vegan Worcestershire Sauce
2 tablespoons tomato puree
1 heaped teaspoon Dijon mustard
1 tablespoon tomato ketchup
1 1/2 heaped teaspoons Harissa paste
Freshly ground black pepper
Tomato ketchup for the topping
Instructions
Pre heat the oven to 350F
Heat the 3-4 tablespoons vegetable stock in a large skillet until hot and add the diced onions and saute, turn the heat to low and allow to caramelize. This can take up to 20 minutes but be patient, it adds a wonderful deep rich flavor to the loaf. If you like add the rosemary sprig to the pan to infuse its oils for added yumminess.
Place the cooked lentils and rice in a large bowl, sprinkle with a grinding of fresh pepper, mash them together to form a rather lumpy paste, you want it chunky not pureed! Set aside.
When the onions have caramelized add the celery, garlic and parsley, cook for a further 5-7 minutes. Remove from heat, add the Worcestershire Sauce, tomato puree, mustard, tomato ketchup and harissa paste, combine well. REMOVE THE ROSEMARY SPRIG IF USING. Add the mixture to the mashed lentils and rice. Combine.
Line a baking sheet with parchment paper or aluminum foil. Turn the loaf mixture out onto the lined baking sheet and form into a loaf shape. Spread added tomato ketchup over the top of the loaf.
Place in the oven and bake for 35-45 minutes until the edges of the loaf just start to crisp up. Remove from the oven and allow to cool for at least 10 minutes to firm up before slicing.