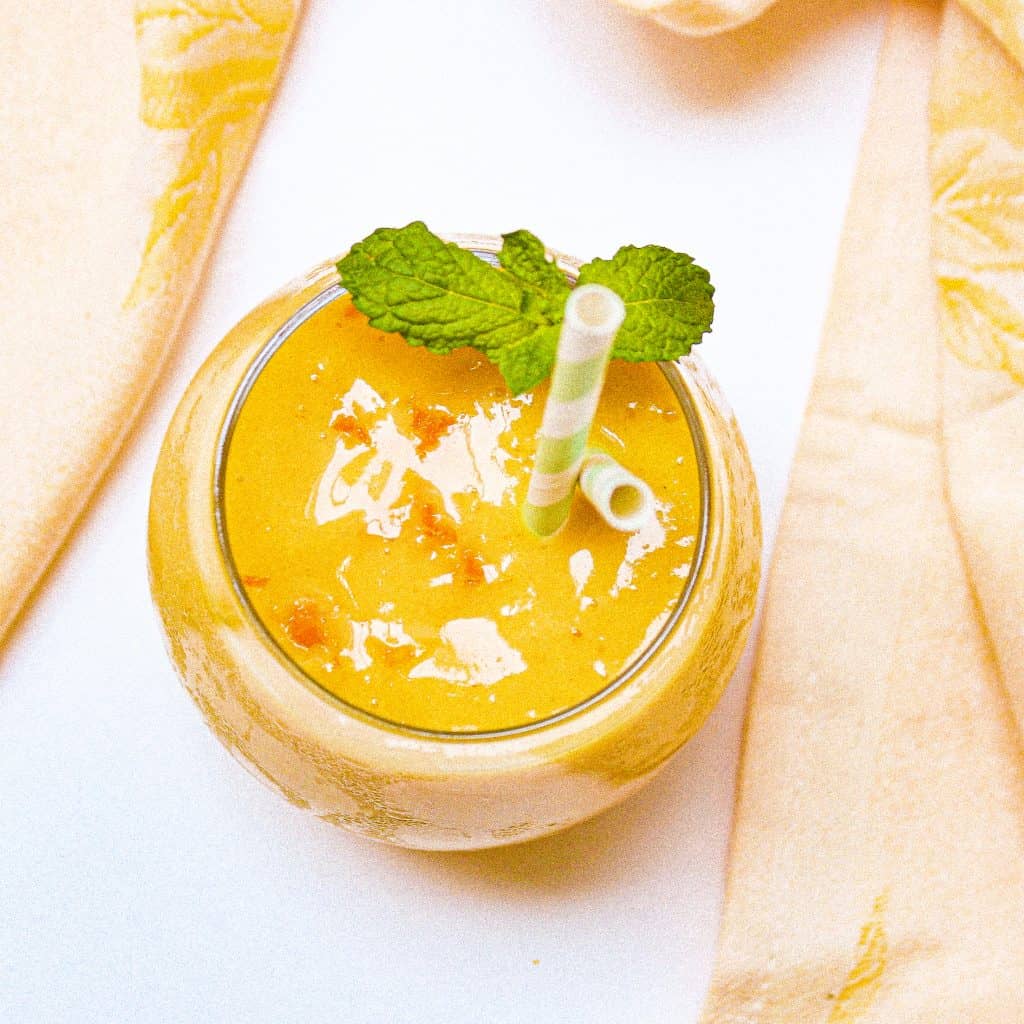 The dilemma of what to have for your summer breakfast is solved. Try this smoothie. It tastes like summer in a glass, in fact it tastes even better, more like the Topics in a glass. Here's the line up, mango, pineapple, banana, orange juice, coconut yogurt and milk, turmeric. Heavenly, plus it takes approximately 3 minutes to make.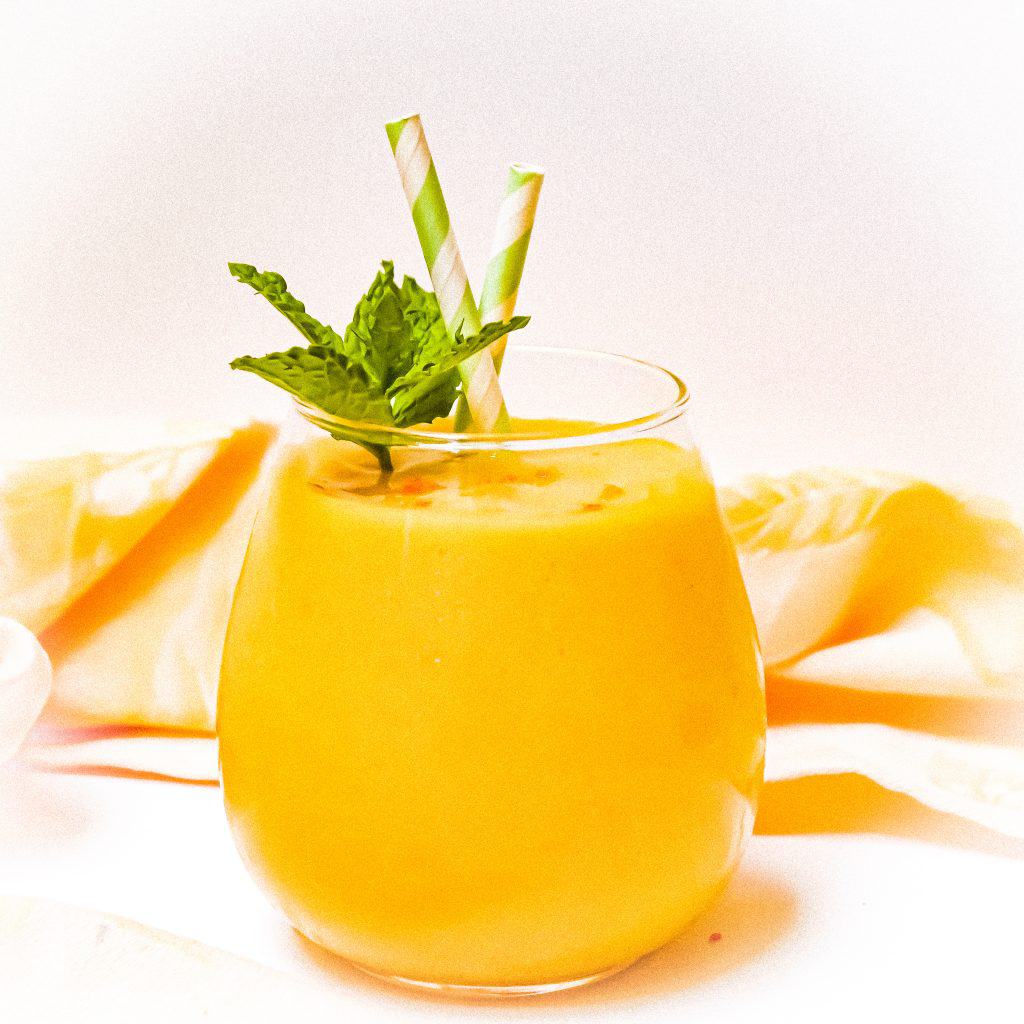 I used frozen mango and pineapple chunks because I'm way too lazy to start chopping and peeling and dealing with all that mess. Organic frozen fruit is absolutely the way to go. If you would prefer to use almond or any other dairy alternative to coconut yogurt and milk you should feel free. The taste will obviously be changed but that's fine if you prefer almond, cashew, oat etc.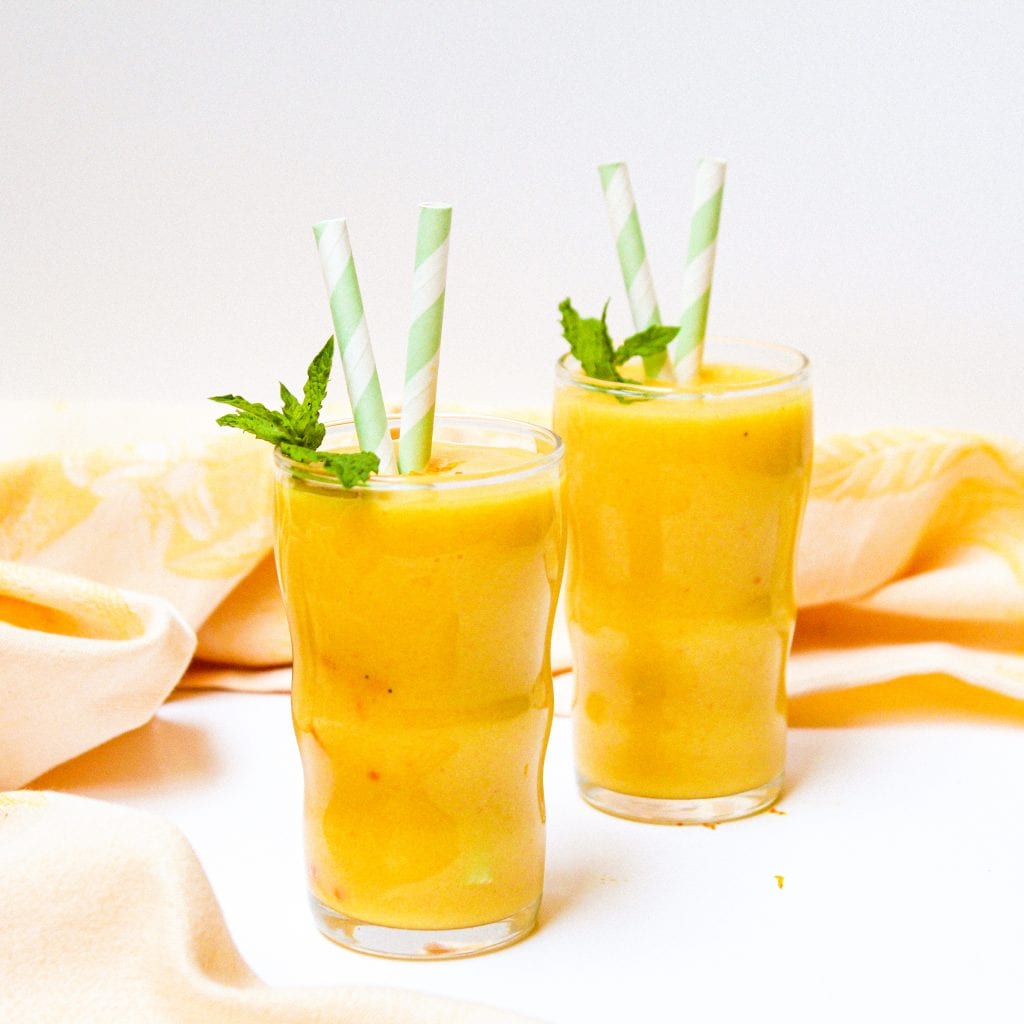 The health benefits of smoothies are legendary, all that wonderful fruit fiber, vitamins and minerals whipped up into a frenzy. The smoothie contains plenty of vitamin C but also all those minerals we tend not to think about too much like copper and potassium, and pineapple is especially high in manganese. If you can't find fresh turmeric (known so well for it's anti inflammatory properties)  don't worry a bit, add a 1/4 teaspoon of ground or leave it out, don't stress about it, it's too darn hot to stress.
Print
Summertime Smoothie
A refreshingly delicious nutritious smoothie with all the flavors of summertime.
1 cup frozen mango
1 banana, peeled
1 cup frozen pineapple
The juice of a large orange
1, 5.3 oz tub coconut yogurt, vanilla or unsweetened
6 – 8 oz coconut milk, depending on how thick you like your smoothie (vanilla or unsweetened.)
1, 1/4 inch chunk of fresh turmeric, peeled OR  1/4 teaspoon ground
1 scoop vanilla protein powder (optional)
Instructions
Place all the ingredients in a high speed blender and blitz until smooth. Taste, add more milk if desired.