This New Year Superfood Parfait is just the sort of thing you'll want to enjoy to reset your nutritional clock.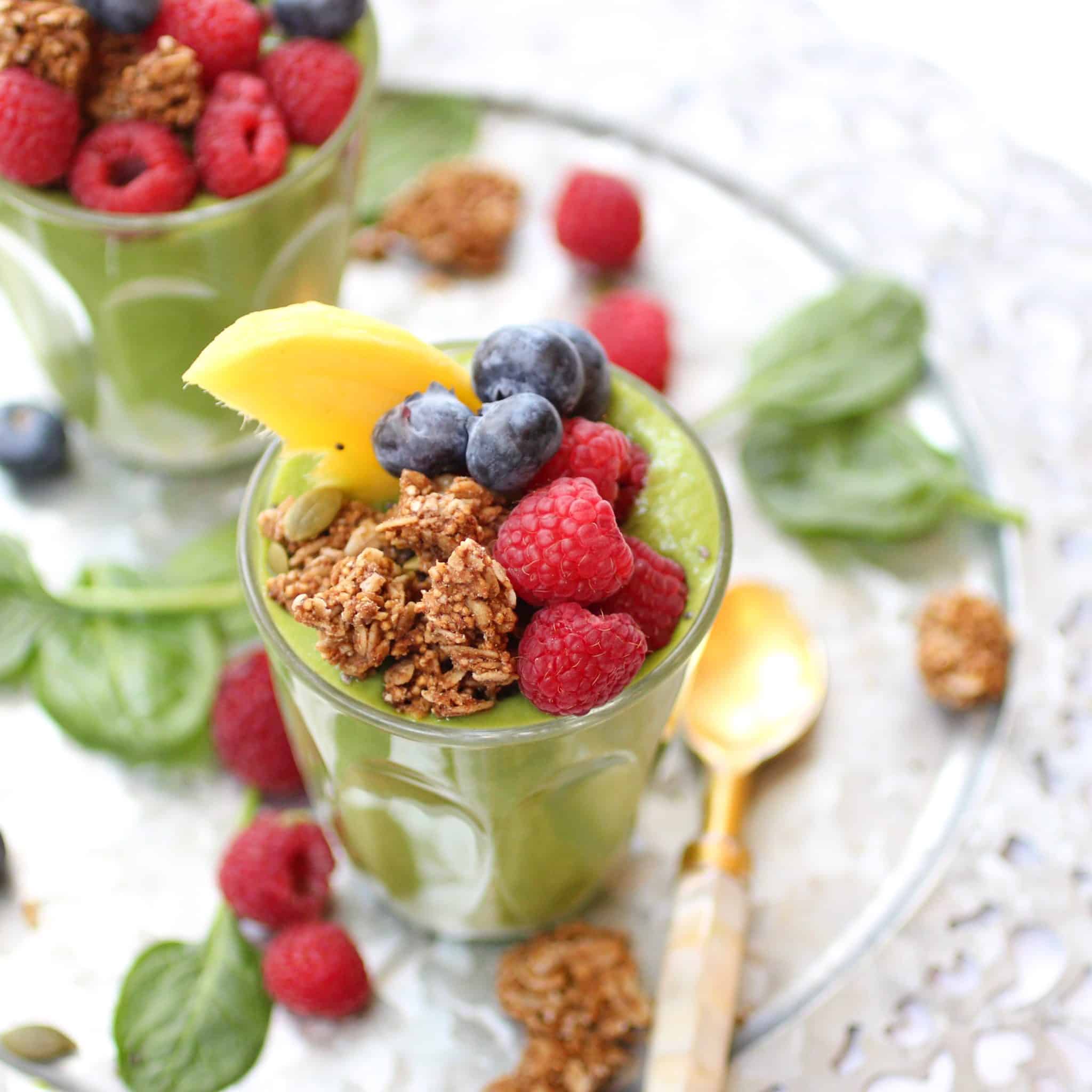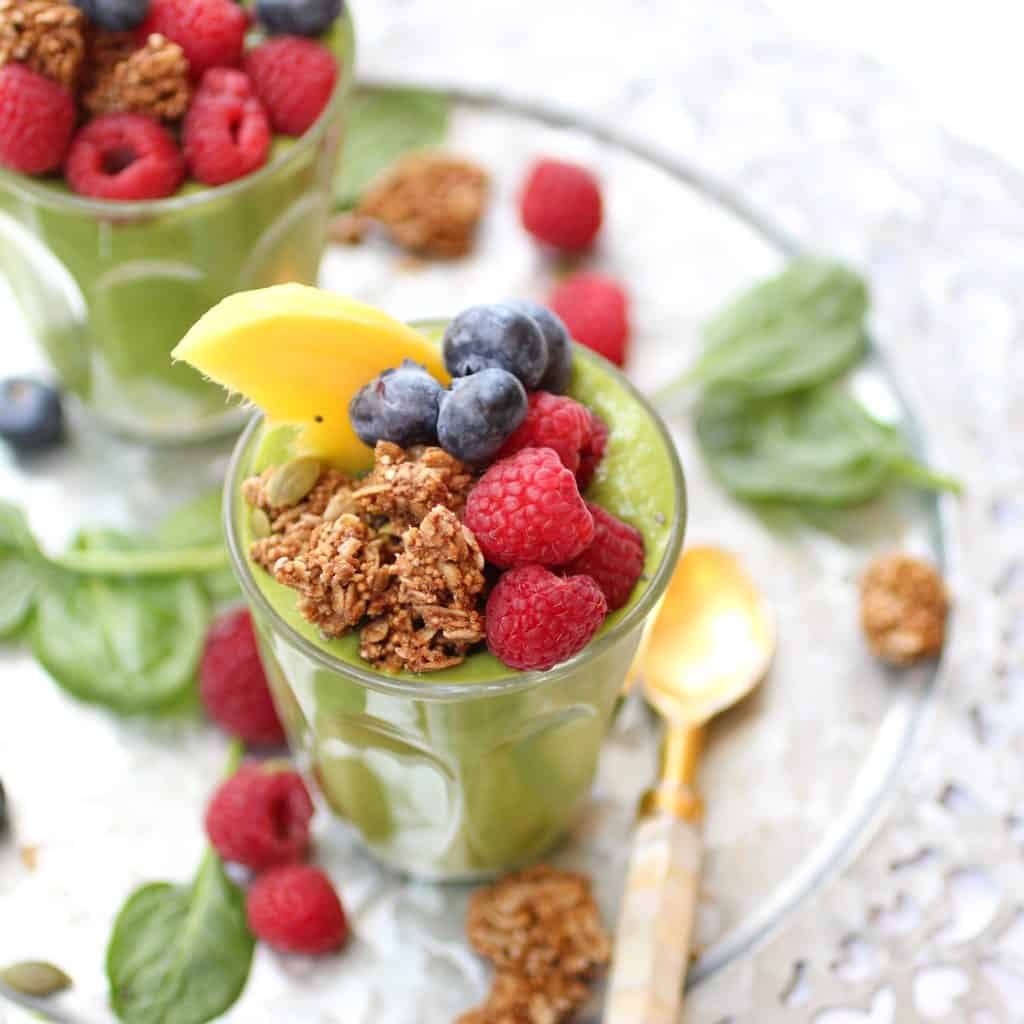 Usually I don't go in for flipping from overindulging to super clean eating in January but this time I'm craving it, I think I overdid the wonderfulness of it all in England this Christmas.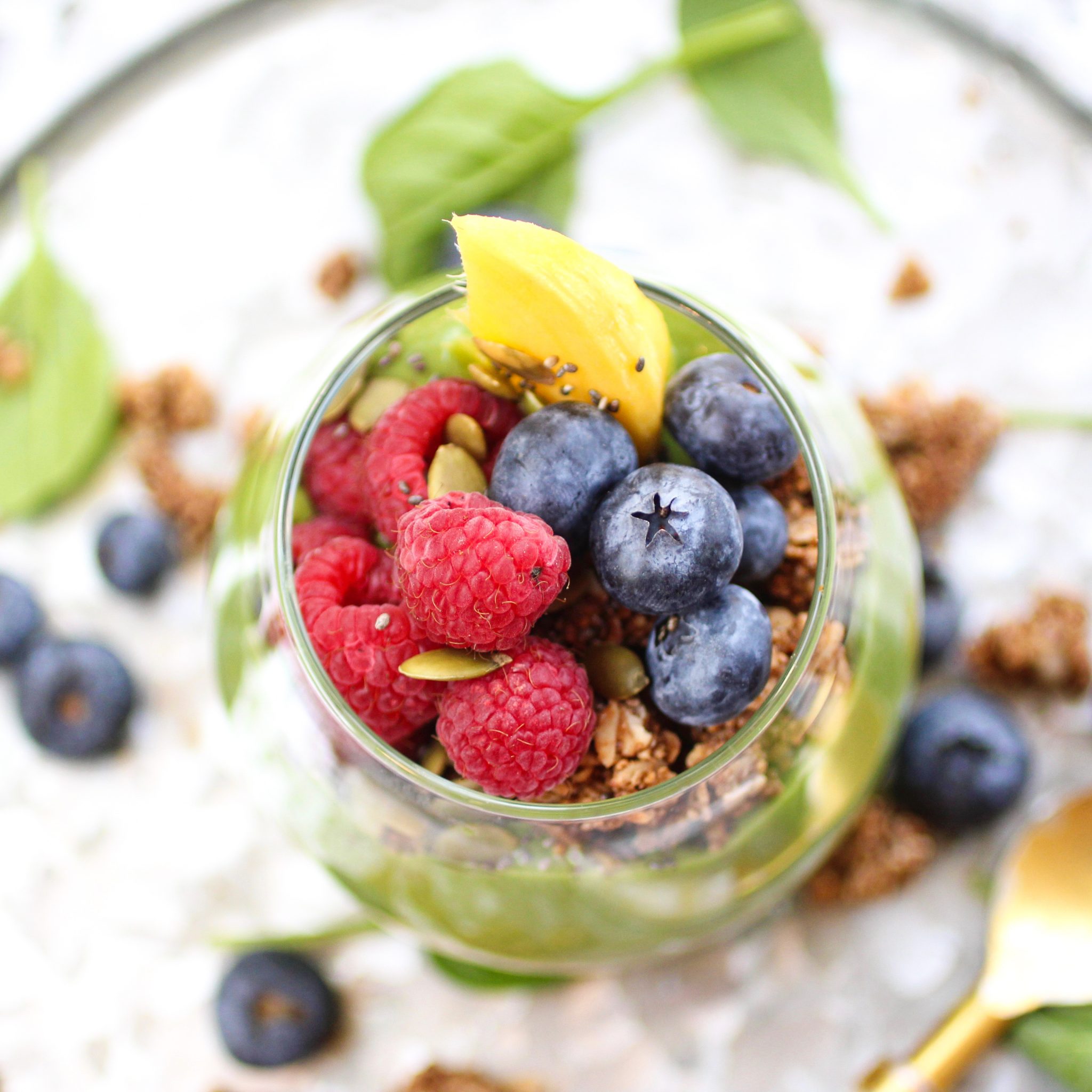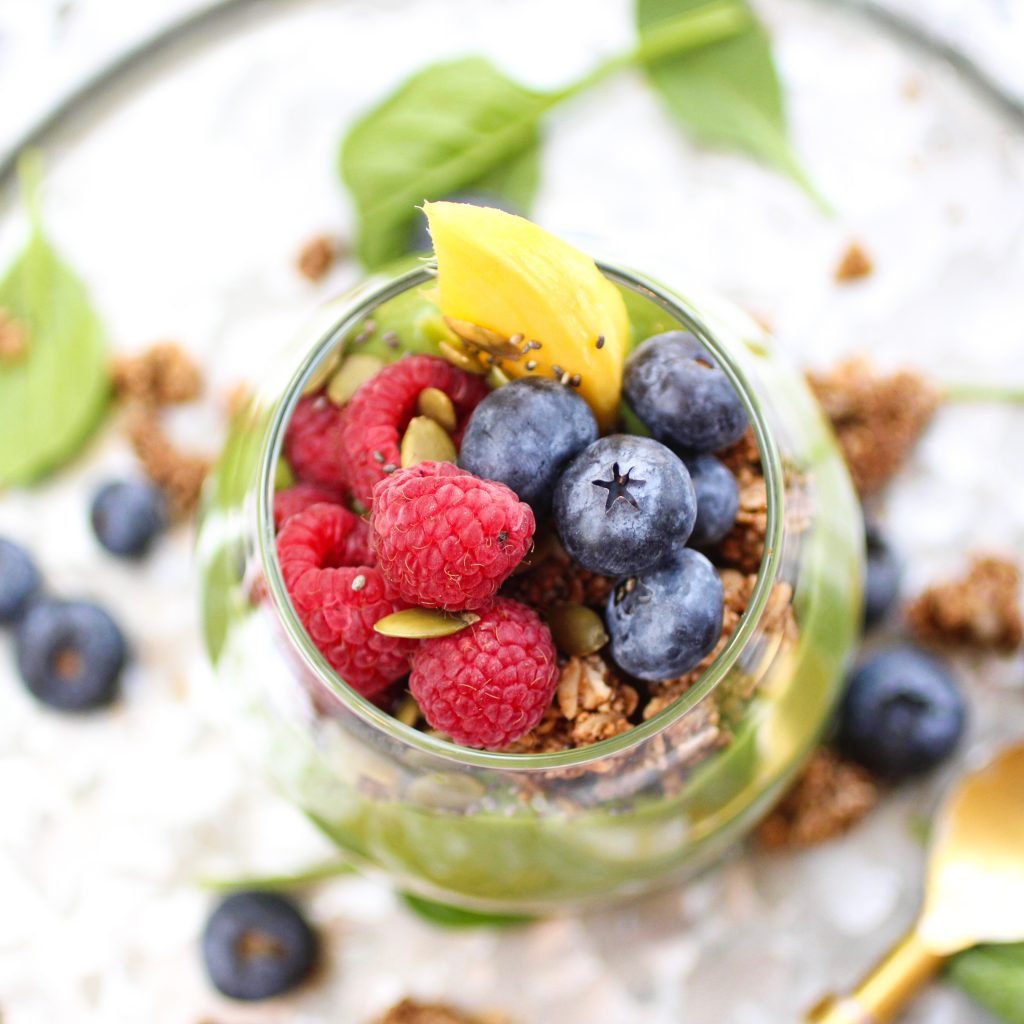 Just look at this, it's chock full of PLANTS!!!  spinach, avocado, mango, lemon juice, mint leaves, protein powder and non dairy milk. If you prefer you could use coconut water instead for extra hydration but it would result in a much thinner consistency.
Once blended, top heavily with granola, berries, nuts and seeds.
Purely Elizabeth Ancient Grain is currently my favorite granola .  It's deliciously clumpy so you can really munch away on it and feel satisfied. While tasting surprisingly sweet it only contains 6 grams of sugar per serving, plus it's gluten free which is helpful for many.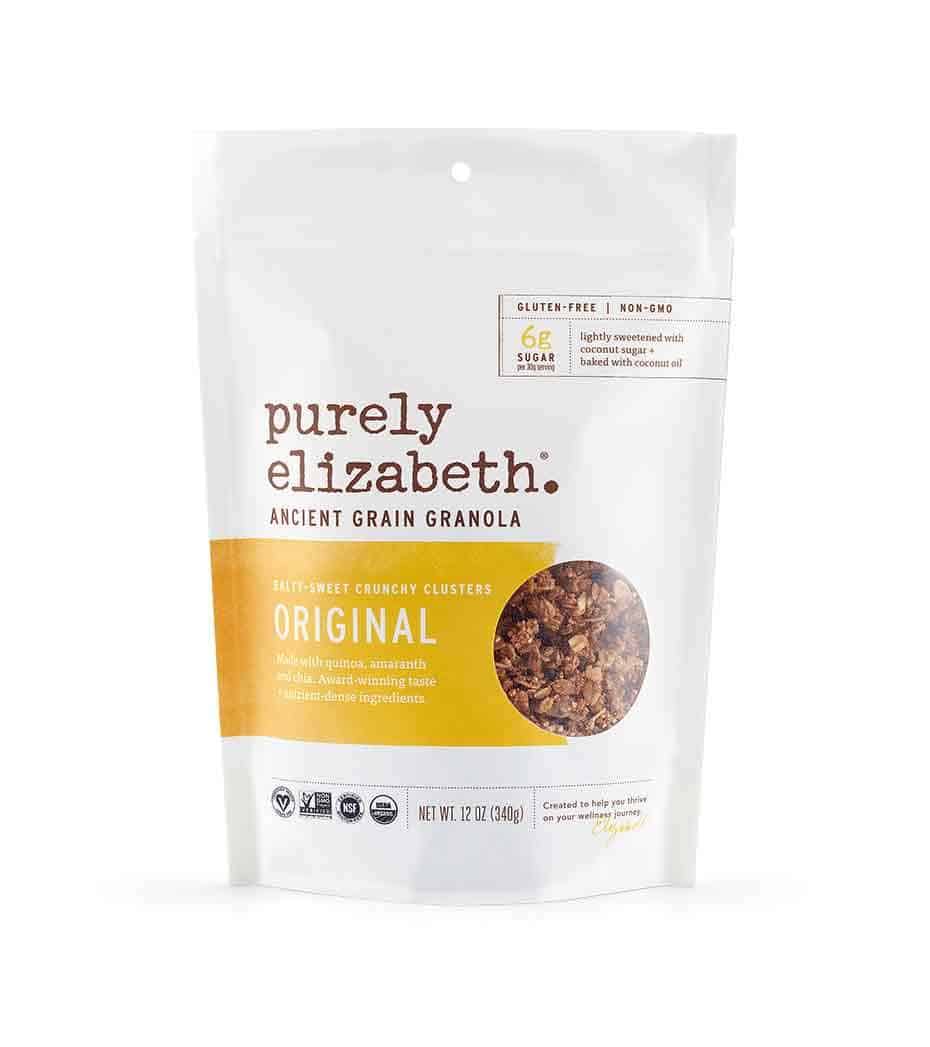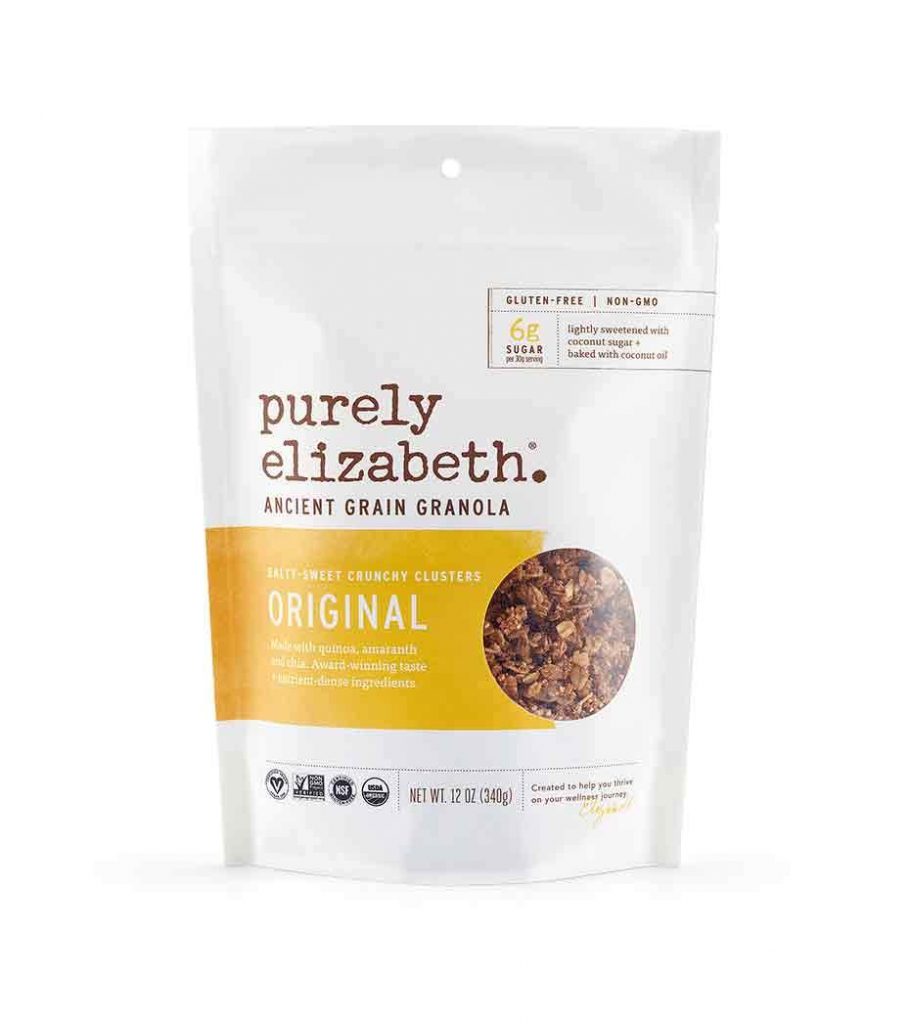 Is this superfood parfait really that good for me??
Here's the proof:
Avocado: An avocado contains nearly 20 vitamins and minerals, it has heart healthy monounsaturated fat and is cholesterol free.
Spinach: full of magnesium, potassium, Vitamin A, folate and iron.
Kale: the King of Greens – contains Vitamins A, C and K, Omega-3 Fatty Acid, Folate and Protein.
Mango: Vitamin C, Copper, Folate, Fiber.
Mint: A good source of Vitamin A, good for eye health and night vision, an excellent source of antioxidants.
Blueberries: Magnesium, Potassium, Vitamin C, Folate, Dietary Fiber.
Raspberries: Fiber, Calcium, Magnesium and Iron.
Lemon Juice: Vitamin C, Potassium and Folate.
Almond Milk: Low in Calories, High in Vitamin E, Good Source of Calcium, Often Enriched with Vitamin D.
YES, it really is very good for you and will nourish and sustain:)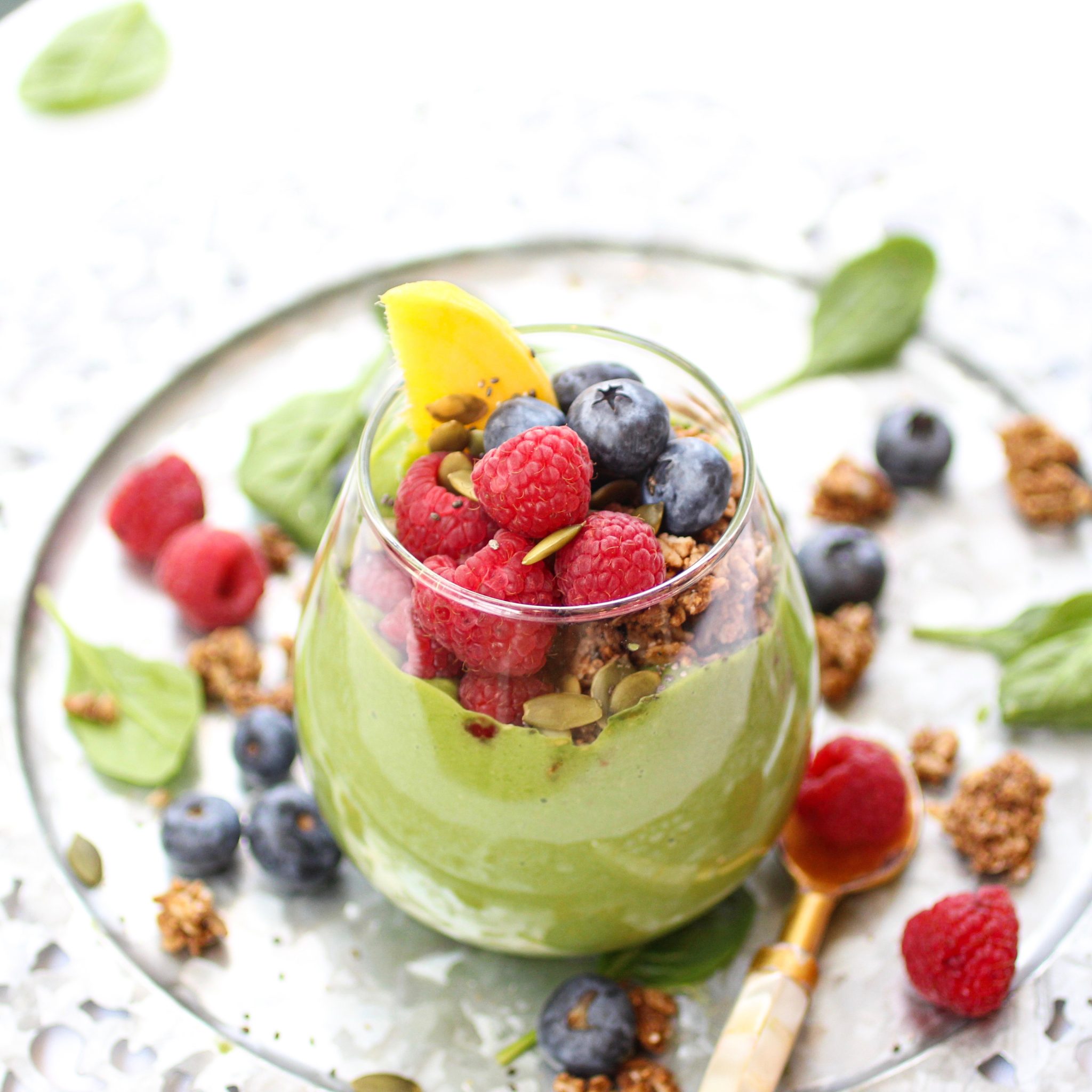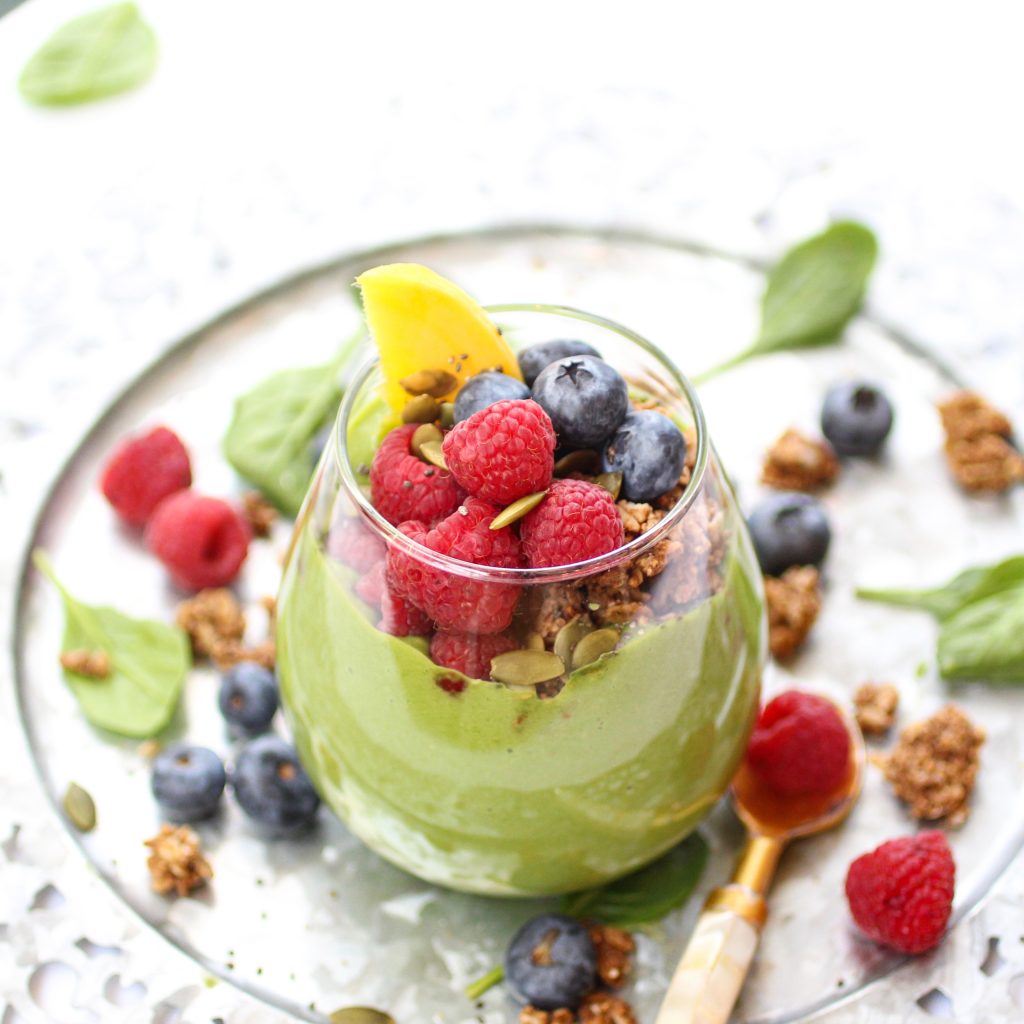 Print
New Year Superfood Parfait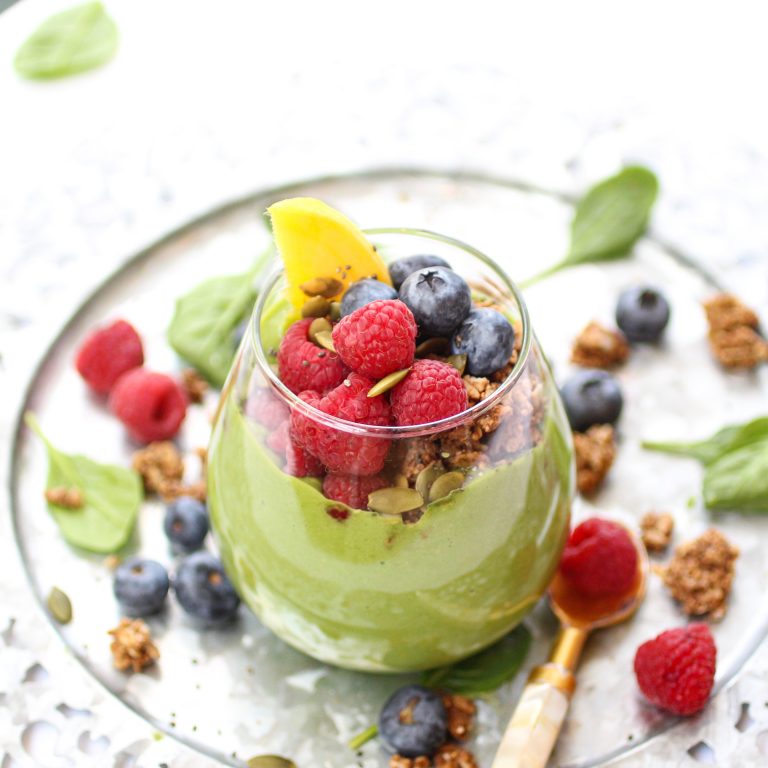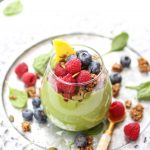 A super nutritious way to start the day.
SMOOTHIE INGREDIENTS
1/2 avocado
1/2 cup frozen mango
1 cup baby spinach or baby kale
1 1/2 tablespoon lemon juice
1 scoop vanilla protein powder (I used Vega)
8 oz of your favorite non dairy milk (I used Almond) OR Coconut Water
Approximately 10 mint leaves
OPTIONAL ADD INS
Spirulina
Chia Seeds
Hemp Seeds
Psyllium Powder
TOPPINGS
Good quality granola such as Purely Elizabeth Original Ancient Grain Granola
A variety of Berries
Pumpkin Seeds
Sunflower Seeds
Instructions
Place all the smoothie ingredients together in a blender and blitz until smooth. Add more non dairy milk if you prefer a thicker mixture.
Pour into a large glass leaving plenty of room too adorn with add ins and toppings. Serve immediately.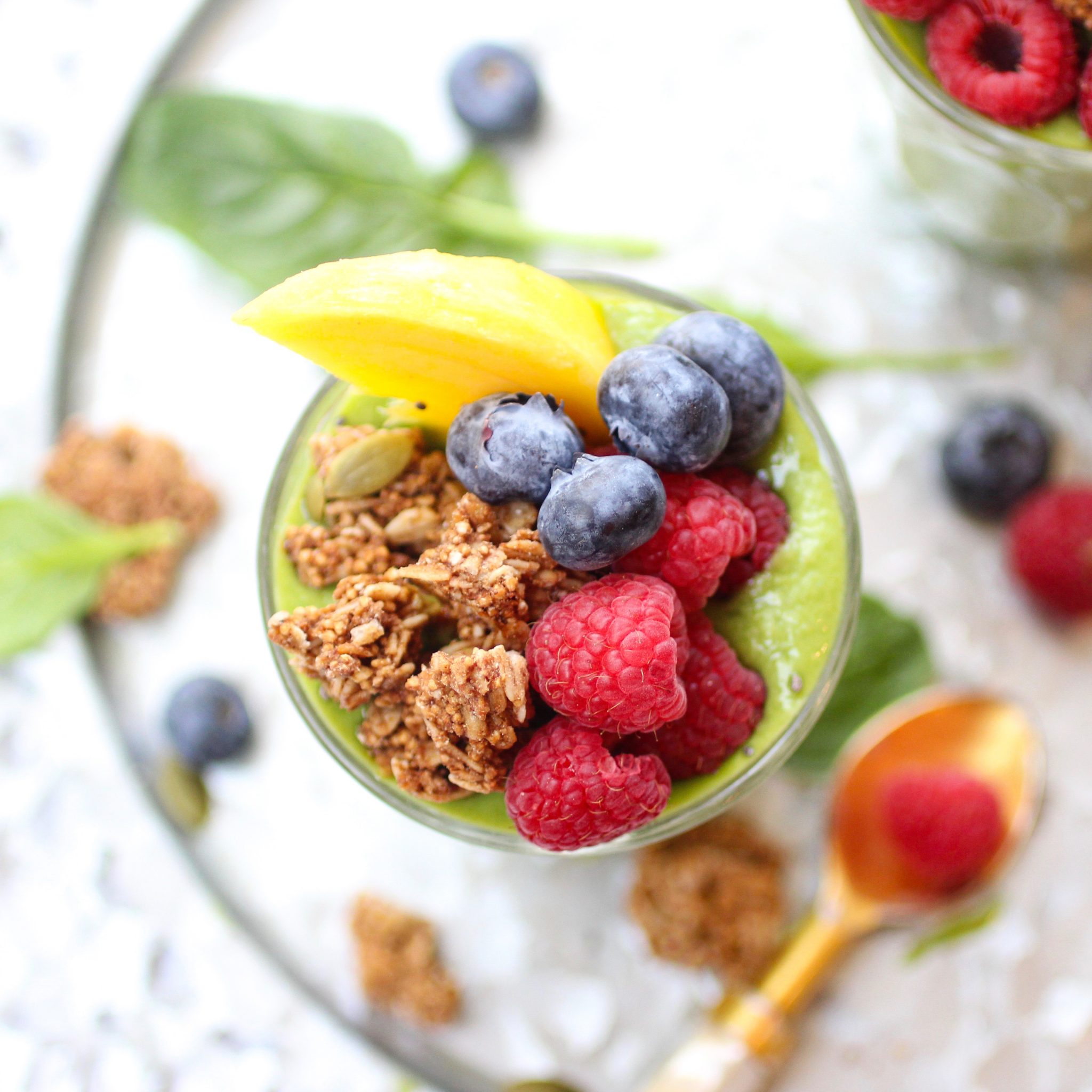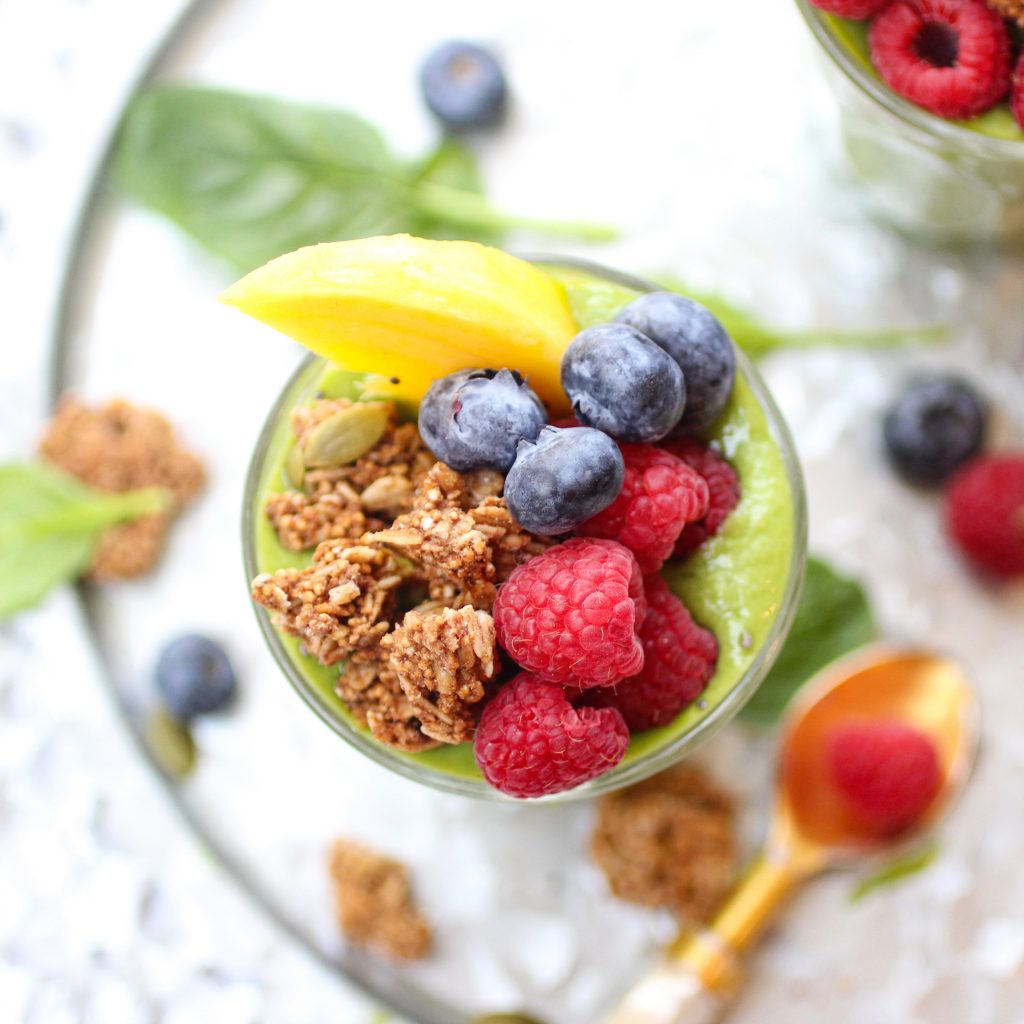 Did you make this Superfood Parfait?
Pin it for later