Looking for a flavor BOMB? Try this Quick and Easy Mango Red Pepper Salsa!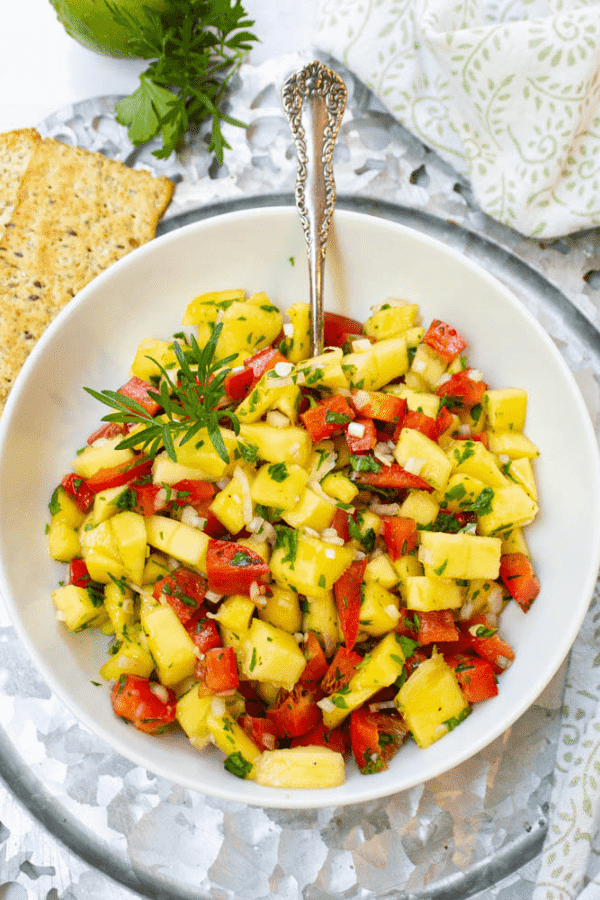 When you're looking for a quick and easy flavor explosion, this Mango and Red Pepper Salsa is your dish! It takes 10 minutes tops to prepare from start to finish, there's no "cooking" involved so it's perfect for the current heat wave we're experiencing. Use it on any Mexican-themed dishes, or with chips, black beans, in a burrito, in a salad, or with guacamole – DELICIOUS!!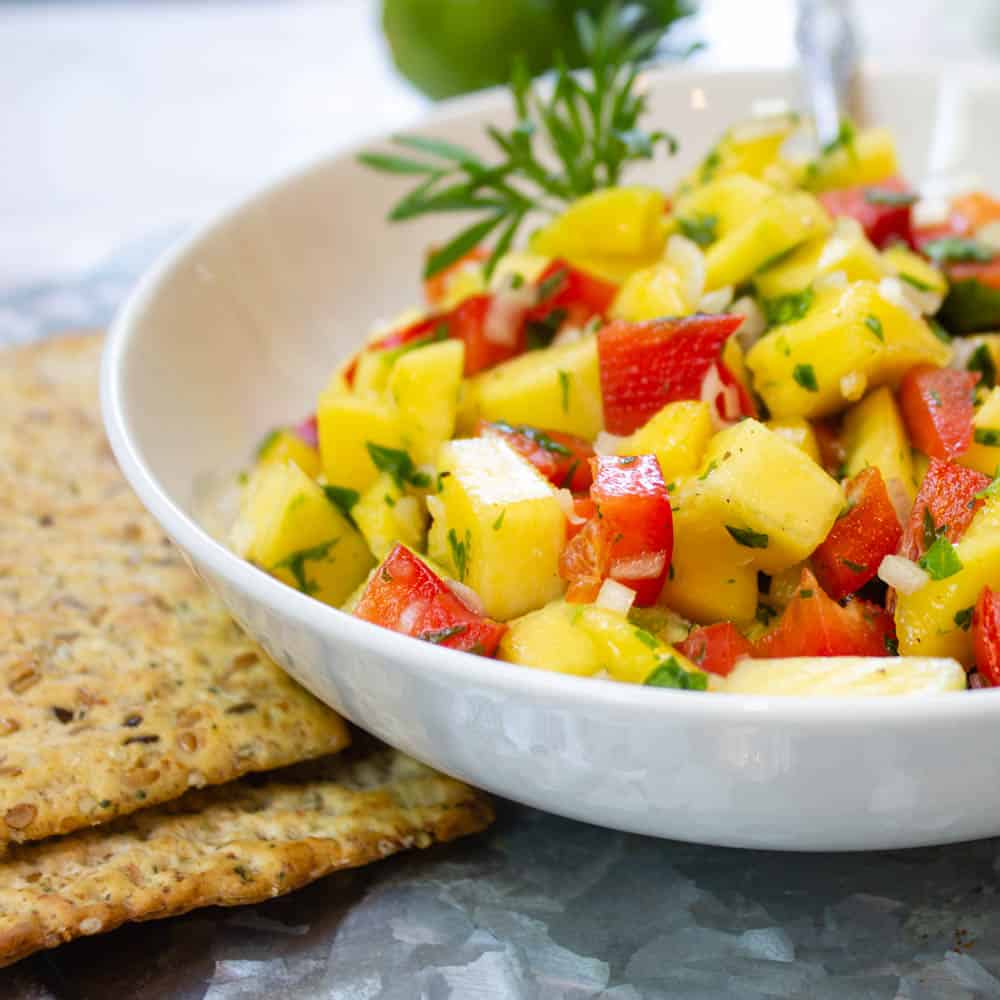 How do I cut and dice a Mango?
I know! they're slippery little rascals, here's a video from Clean and Delicious  to show you how;
What ingredients are needed?
7 easy peasy ingredients:)
a nice ripe mango
a juicy red pepper
red onion or a shallot
lime zest and juice
fresh cilantro – or parsley if you prefer
red pepper flakes
cumin
That's it!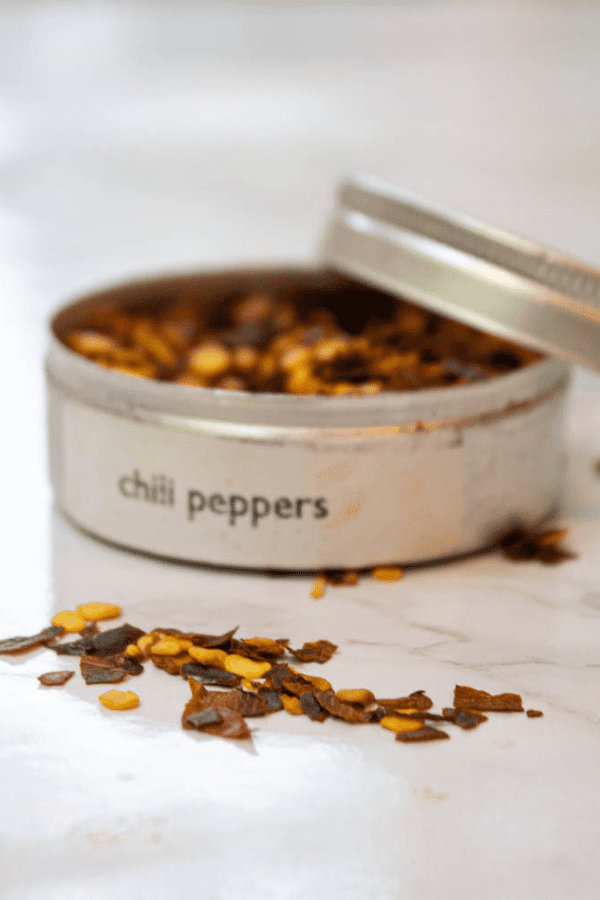 Can I make it in advance?
Yes! I would suggest up to 2 days in advance. Any more than that and the mango loses its freshness. You can always give it an extra squeeze of lime juice which "wakes it up" a little:)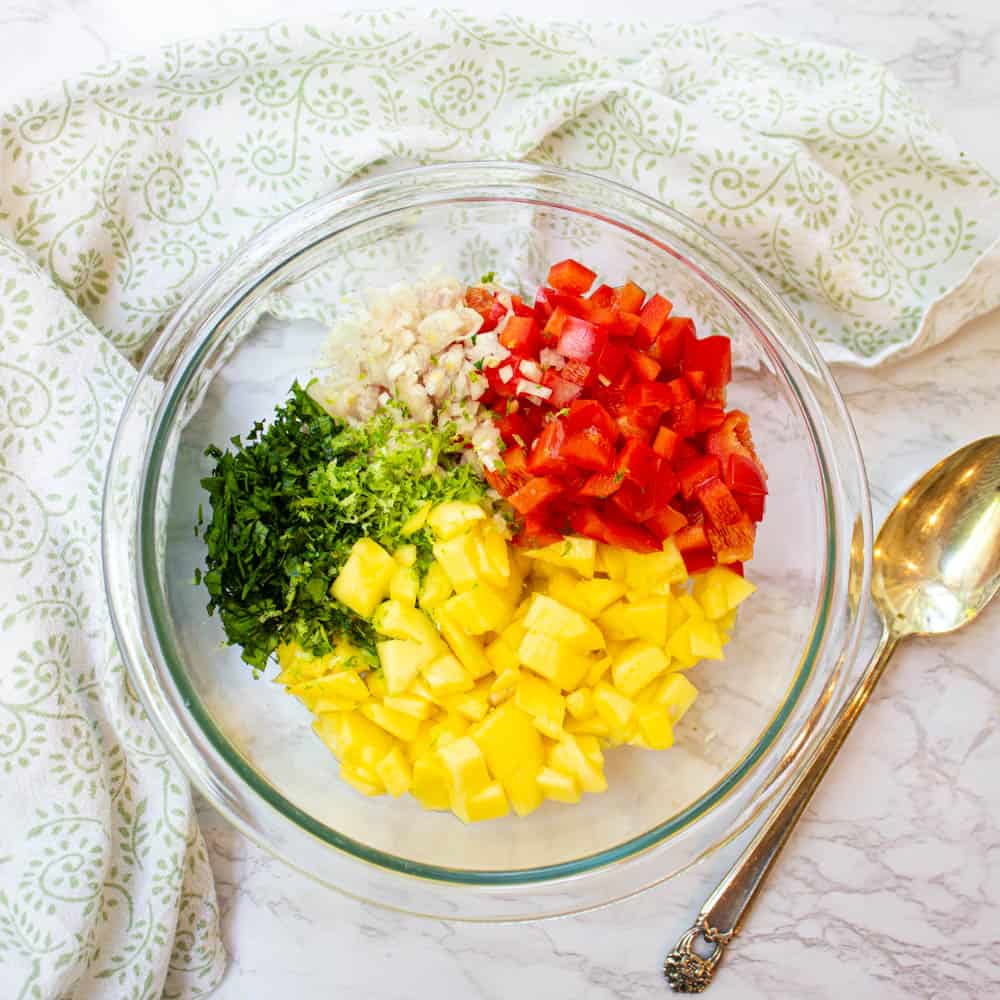 What equipment do I need to make Mango Red Pepper Salsa?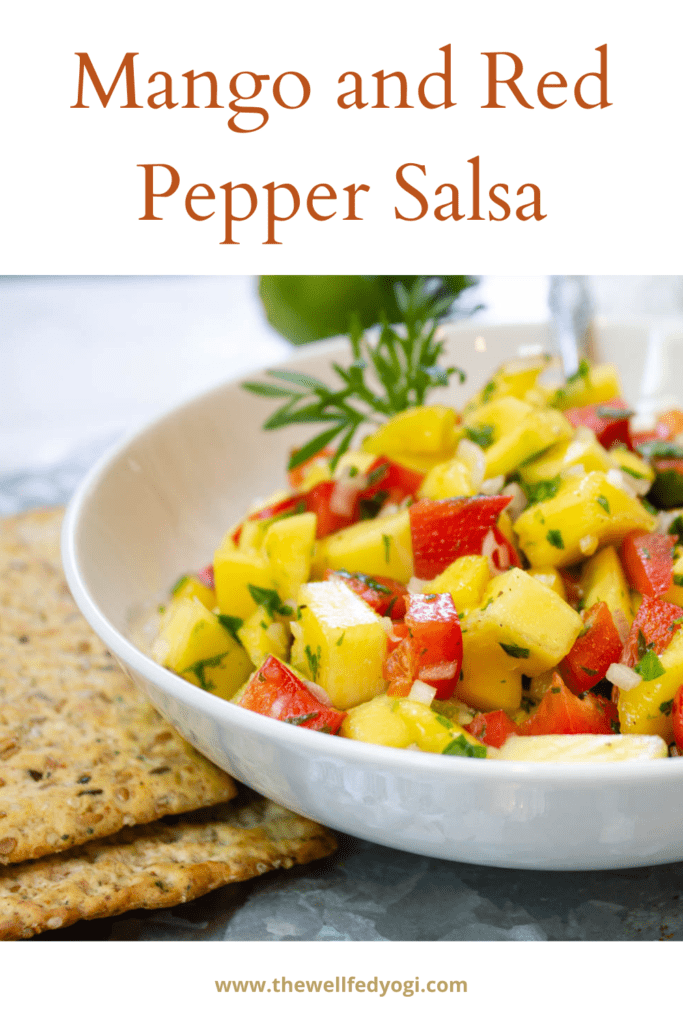 I hope you LOVE this recipe! Let me know how it turned out for you in the comments below. It's always a joy to hear from you!
Print
Quick and Easy Mango, Red Pepper Salsa!
1 ripe mango, peeled and diced
1 large red pepper, diced
Zest and juice of a lime
1/4 cup red onion, diced
1/2 cup minced cilantro
1 teaspoon cumin
1/2 – 1 teaspoon red pepper flakes (depending on how much of "kick" you like)
Author:
Prep Time:

10 minutes

Total Time:

10 minutes

Yield:

2 servings

Category:

side dish

Cuisine:

Mexican

Diet:

Vegan
Combine all the prepared ingredients in a bowl and stir thoroughly.
TASTE! adjust seasonings to your liking.
Serve, or cover and refrigerate for later use.
Keywords: Mango, Red Pepper Salsa
Looking for other Salsa recipes to spice up your meals? Try this:)