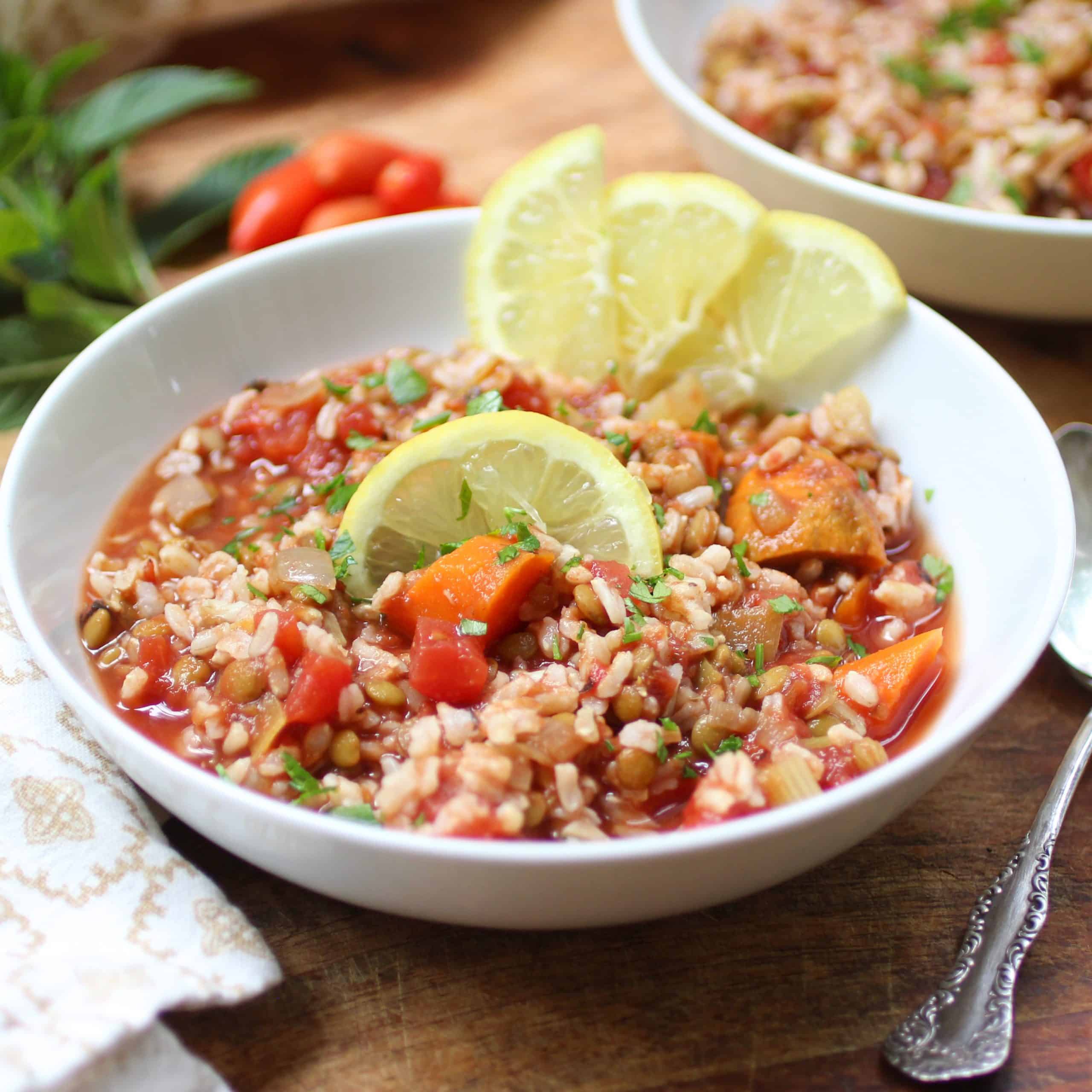 This Lentil and Rice dish is the ultimate vegan "healthy" comfort food. Prepared without oil but providing tons of flavor from the herbs and spices, it's an easy weeknight staple. It's reminiscent of Kitchari, an Ayurvedic dish that's made from a blend of basmati rice and lentils which is designed to be very gentle on the digestion. I used green lentils and brown rice here with plenty of vegetables of course.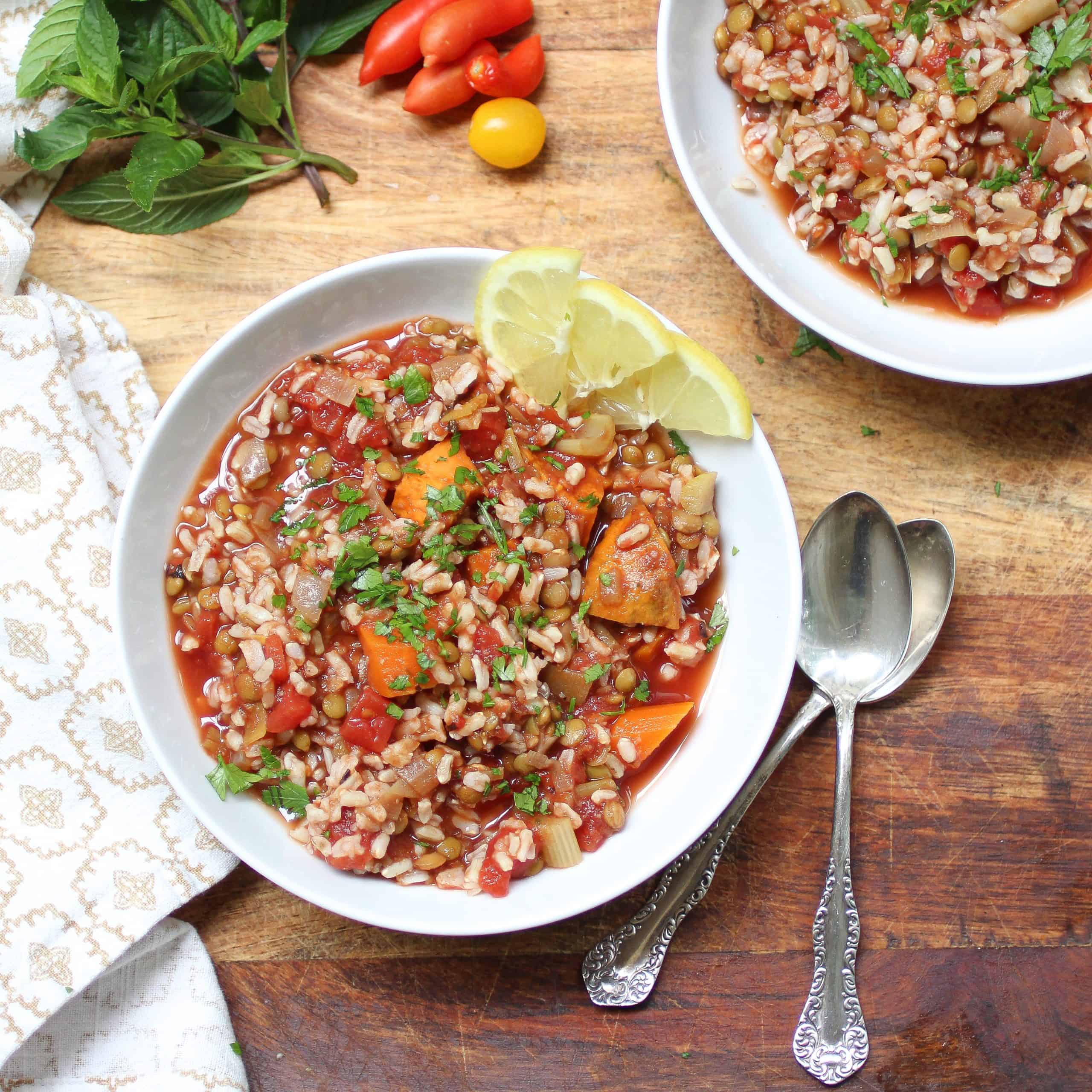 How do I make Lentils and Rice – Oil Free!
It's easy:
"saute" the onion, celery and carrots in vegetable broth for about 5 minutes
sprinkle over the spices
add the lentils
pour over some tomatoes and vegetable broth and simmer away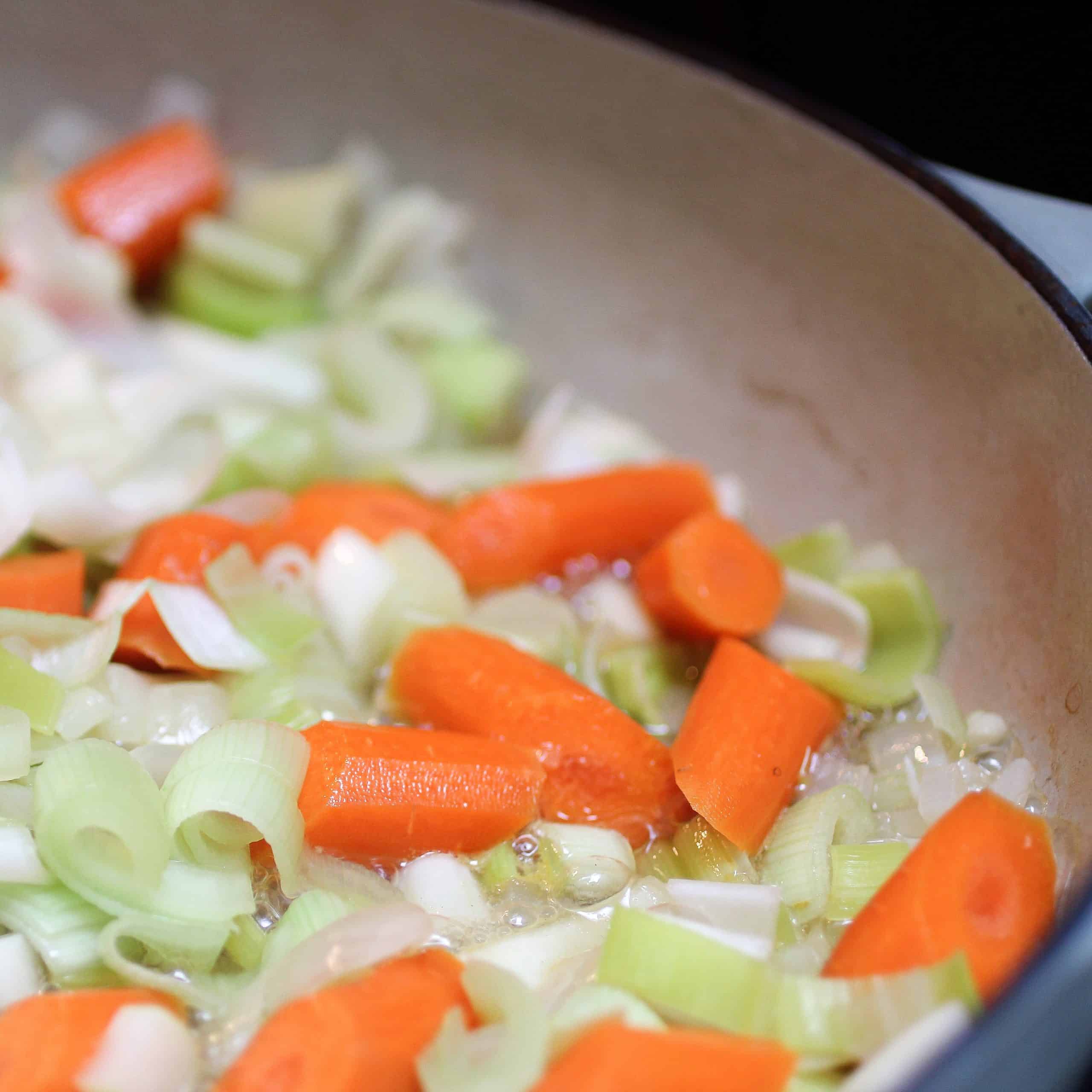 add more herbs and some mushrooms
when cooked add the cooked brown rice
squeeze in some lemon
all done! grab a spoon and enjoy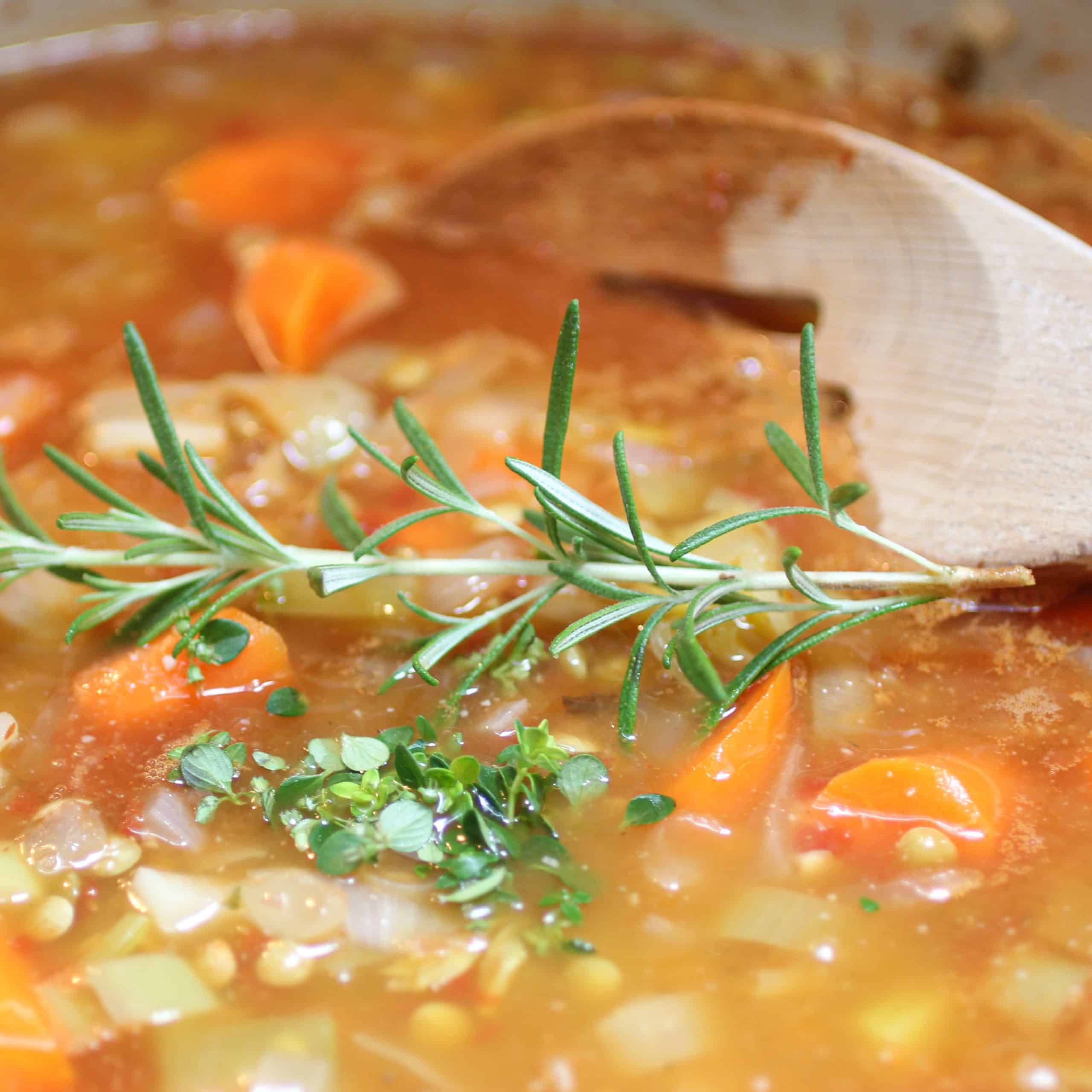 What type of Rice do I use?
I used brown basmati but you can use white basmati, regular long grain brown or white. Just stay away from arborio rice which is more suitable for a risotto.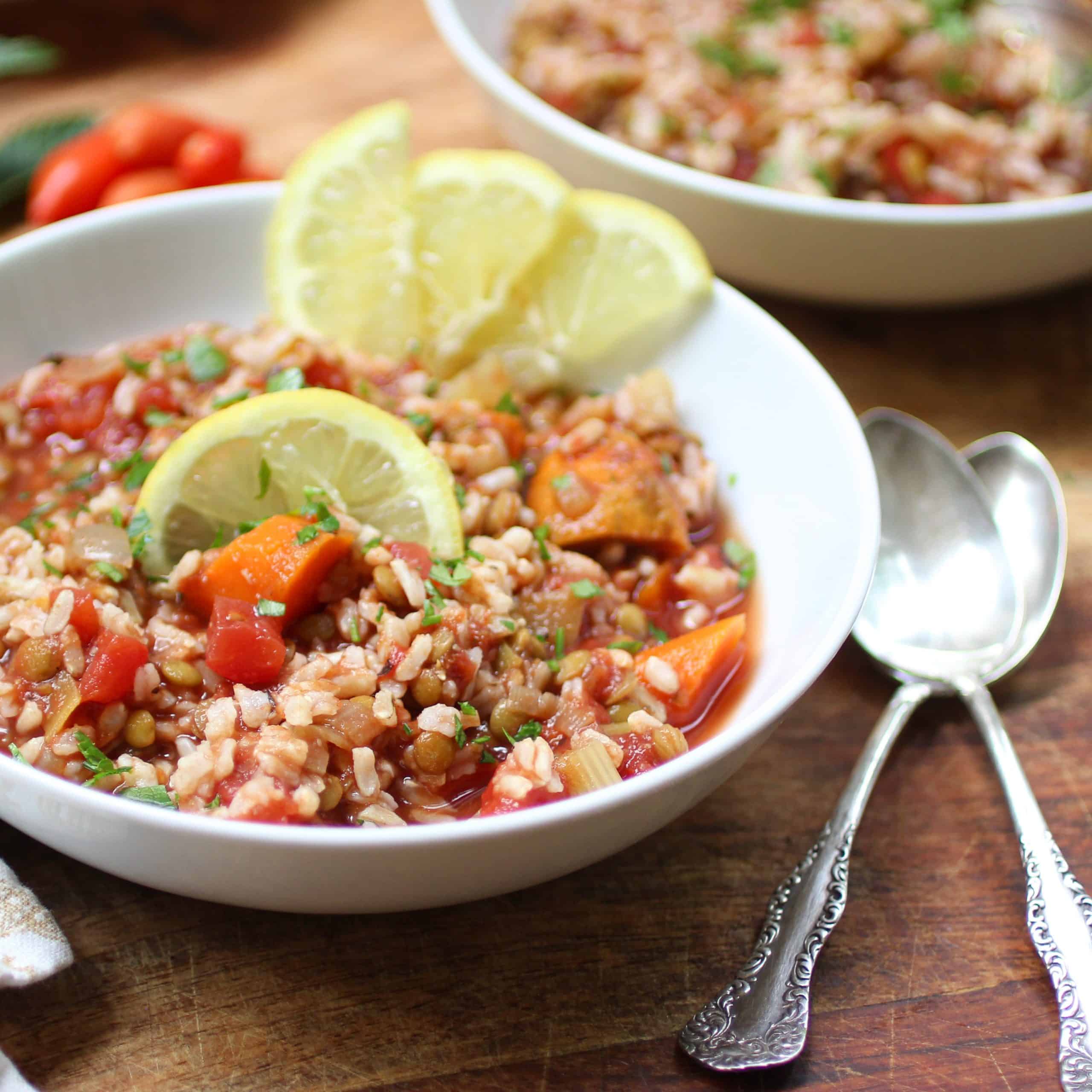 What herbs and spices are used?
I used;
cumin
turmeric
black pepper
fennel seeds
ground coriander
parsley
rosemary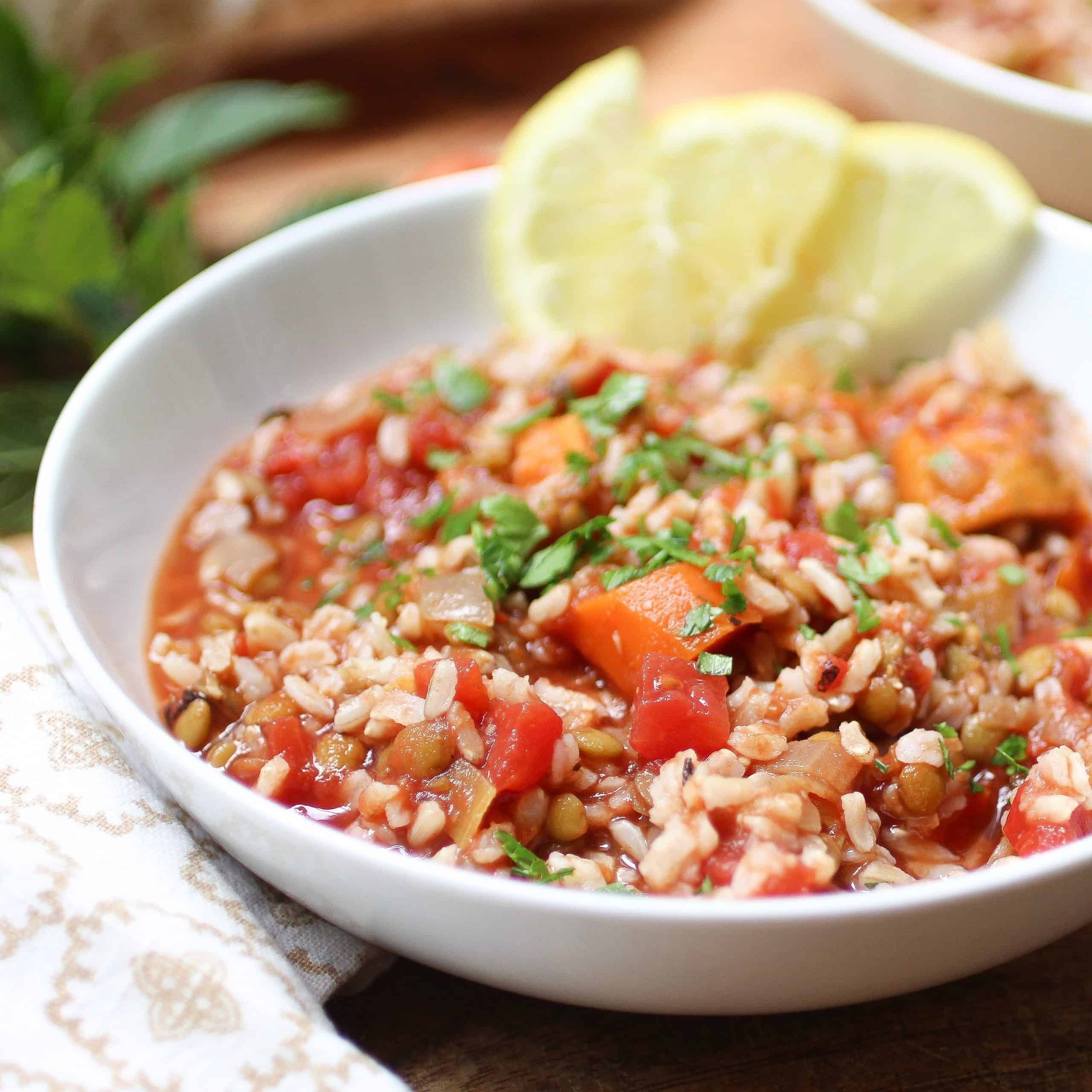 Can you make Lentils and Rice – Oil Free! in advance?
Yes, you absolutely can. In fact it will very happily sit in the fridge for a few days absorbing all the flavors from the herbs and spices.
What equipment do I need?
I used my Dutch Oven which I adore and use endlessly in my cooking. This is the one I own and I love it.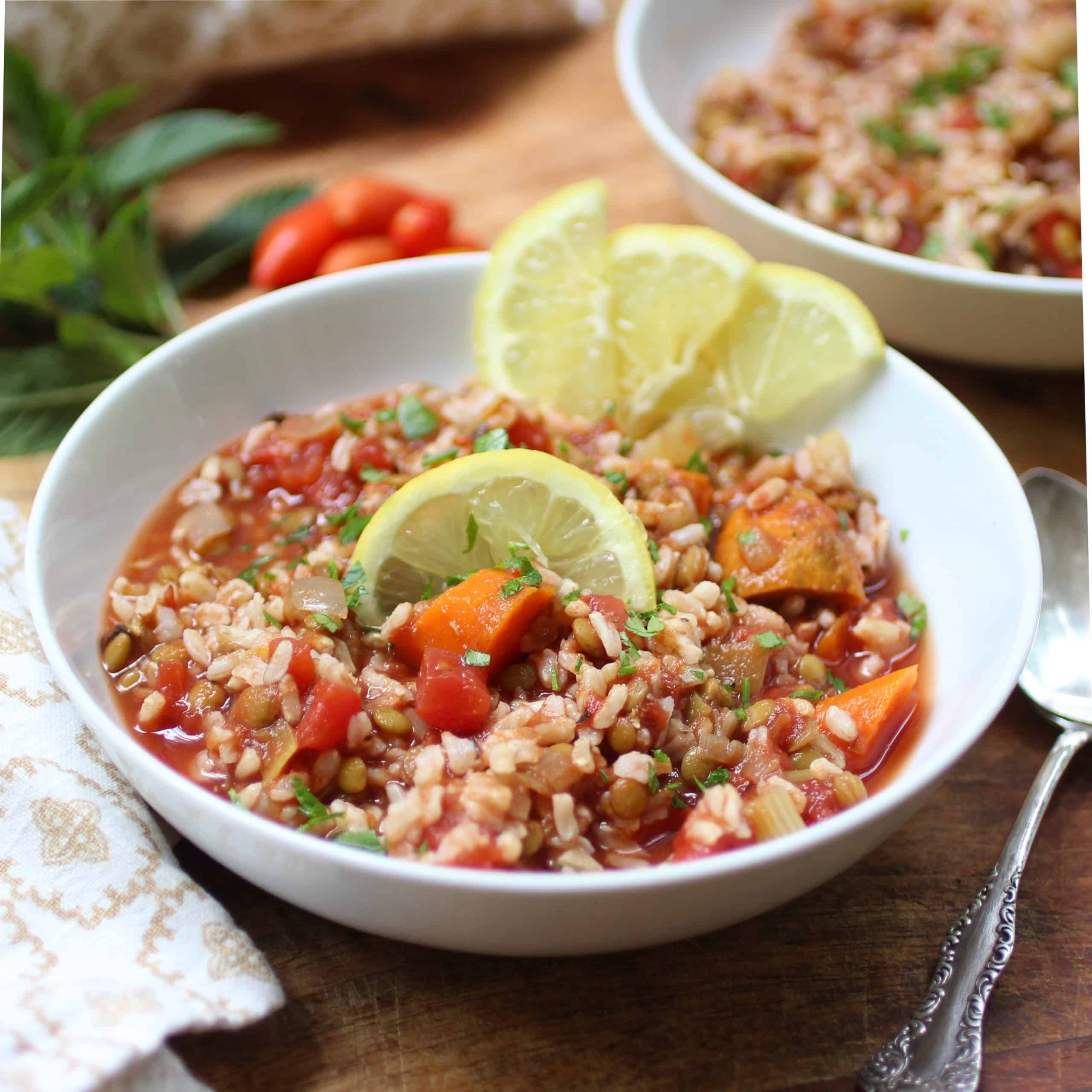 Print
Lentils and Rice – Oil Free!
A comforting and nourishing high protein dish.
1 1/4 cups COOKED brown rice
1 large yellow onion, peeled and diced
3 sticks celery, large diced
3 carrots, peeled and chopped
1/4 cup vegetable broth
1/2 teaspoon kosher salt
1 /2 teaspoon freshly ground black pepper
1 teaspoon ground cumin
1 teaspoon turmeric
1/4 teaspoon fennel seeds
1/4 teaspoon ground coriander
1 1/2 cups green lentils, rinsed
1, 26 oz box of chopped tomatoes
1 sprig fresh rosemary
1 cup chopped fresh parsley
1 cup vegetable broth
1 container of cremini mushrooms, roughly chopped
Zest and juice of 1 lemon
More lemon and fresh parsley for garnish
Instructions
Place the onion, celery and carrot in a large pan or Dutch Oven, add 1/4 cup of vegetable broth and "saute" for about 5 minutes, stirring to combine.
Add the salt, pepper, cumin, turmeric, fennel seeds and coriander. Stir well.
Pour in the lentils and stir to combine.
Add the tomatoes, rosemary, parsley and vegetable broth.
Bring to the boil turn down to a simmer and partially cover the pot.
Allow to simmer for approximately 20 minutes, then add the mushrooms, cook for a further 10 minutes or until the lentils and vegetables are tender.
Remove from heat. Add the cooked rice, lemon juice and zest.
Taste and add more seasoning, fresh parsley, lemon juice as desired.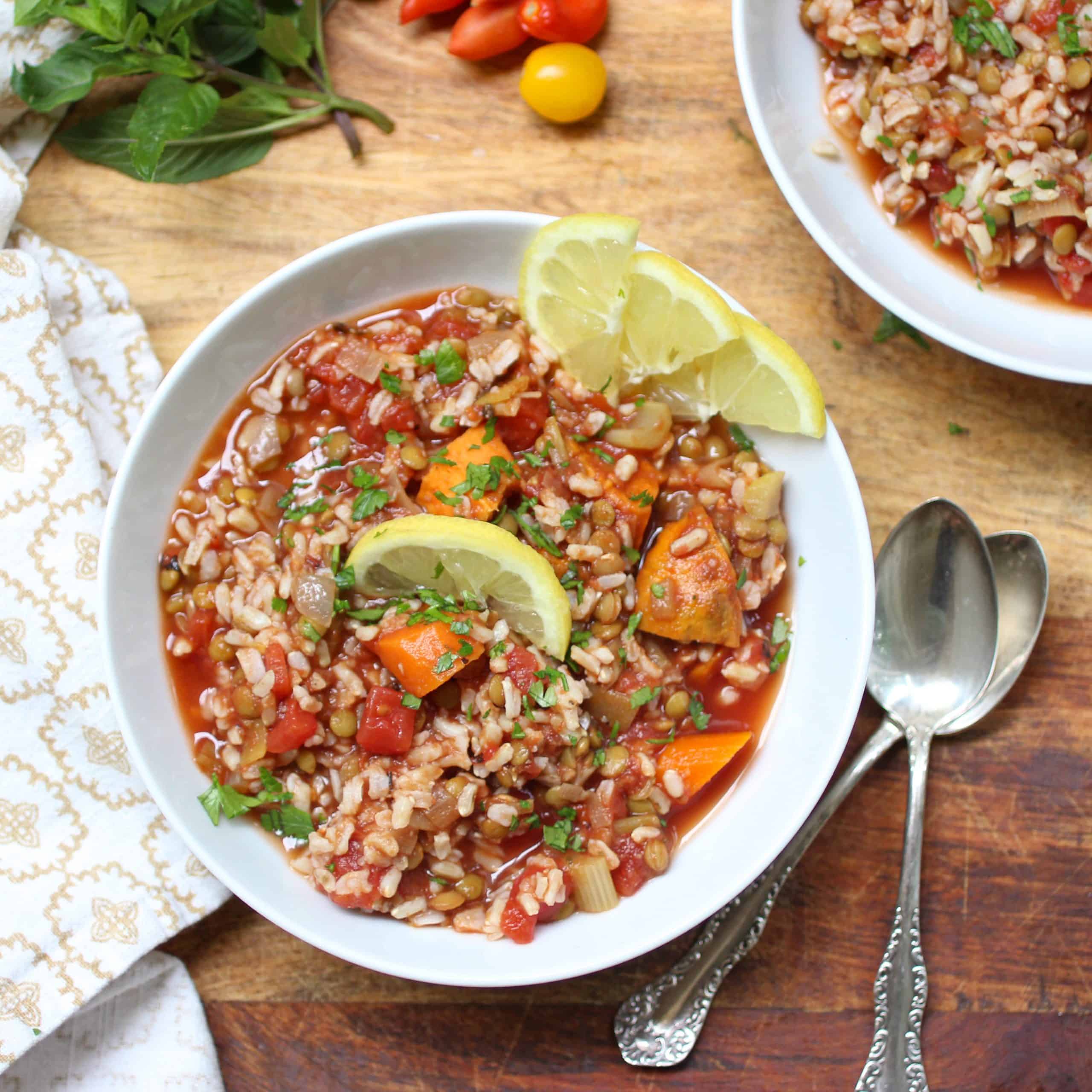 If you've whipped up this Lentil and Rice or any other recipe on The Well Fed Yogi, please do rate the recipe and leave me a comment below, I would love to hear from you! If you snapped some shots of the dish, please do share it with me on Instagram so I can repost on my stories!