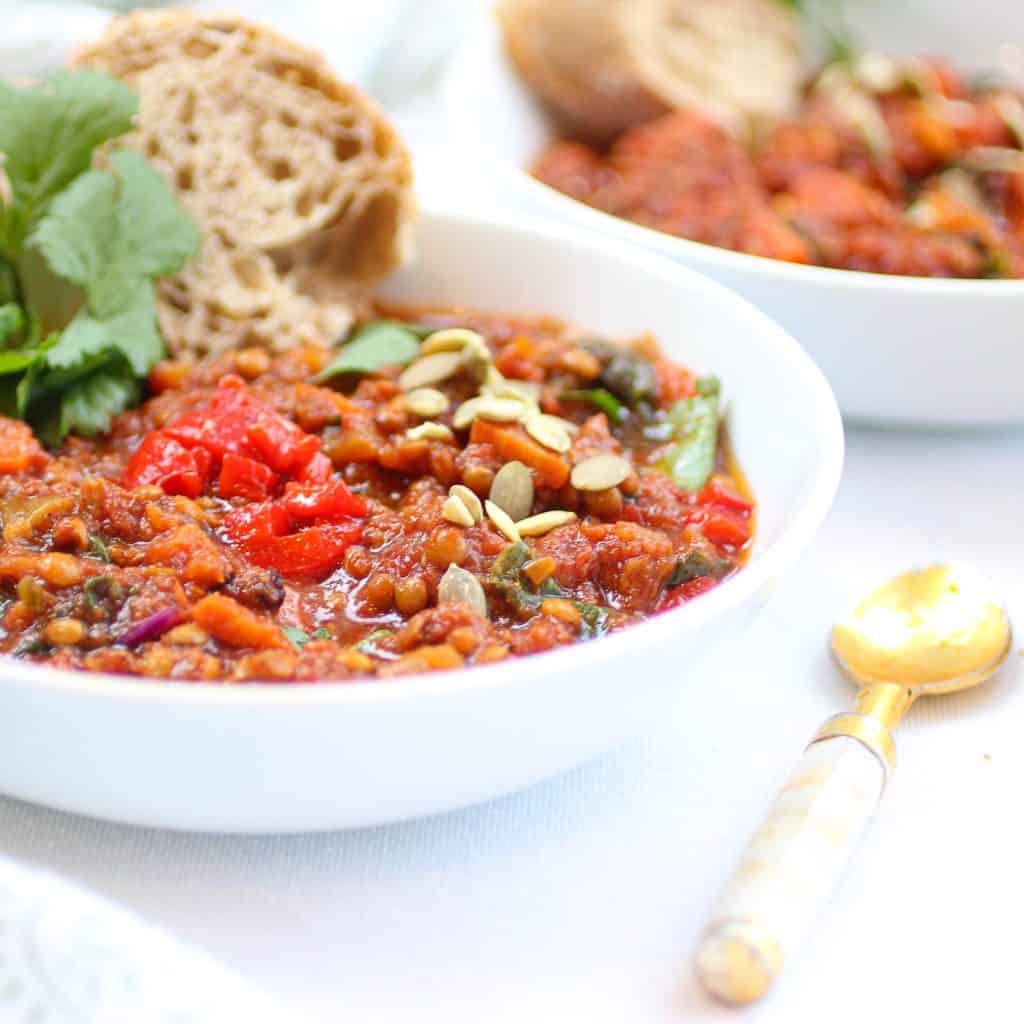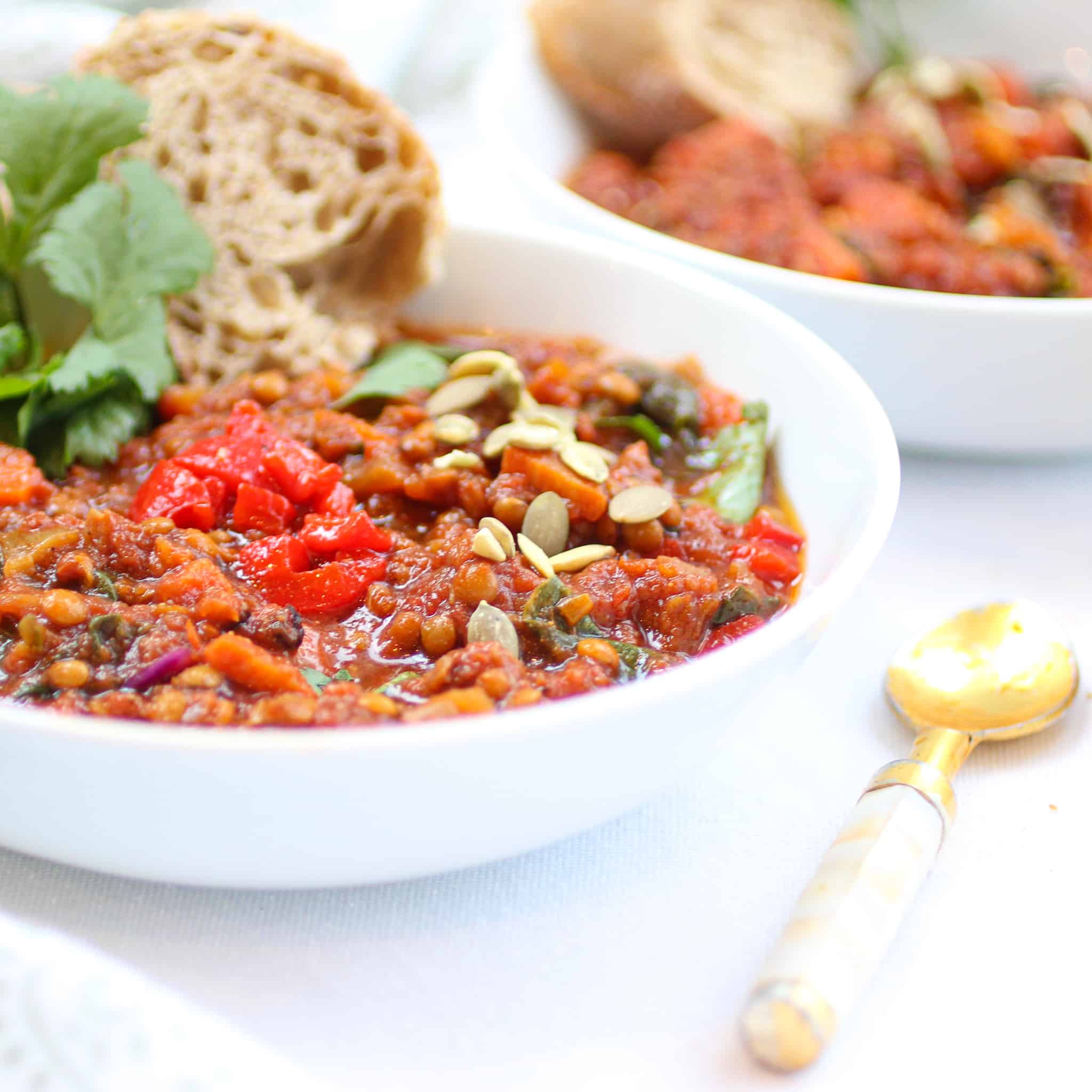 This is Lentil Soup supercharged.
Full of flavor from a variety of veggies and plenty of herbs and spices, it's a treat of a meal. Make it a day or two ahead of time, freeze it or slurp it straight from the bowl, however you eat it, I promise this Lentil Soup won't disappoint.
The secret to a great soup is two fold:
Flavor.
Texture.
Let's talk about the flavors in this soup:
Ginger. With it's anti inflammatory properties it's healthy but also wonderfully warming. There's just a touch added, it's more of a hint.
Cumin.. A Heavenly spice. My absolute all time favorite.
Herbes de Provence. Because don't we all want to make believe we're in Provence?
Le Puy Lentils. The BEST lentils, it's the texture, they're almost meaty and hold their own in the flavorful sauce.
Fresh herbs. I used everything I had today, cilantro, parsley, rosemary. A strange combination but it worked out beautifully. Usually I go for parsley and rosemary with perhaps a sprig of thyme.
Tomatoes. Lots of them.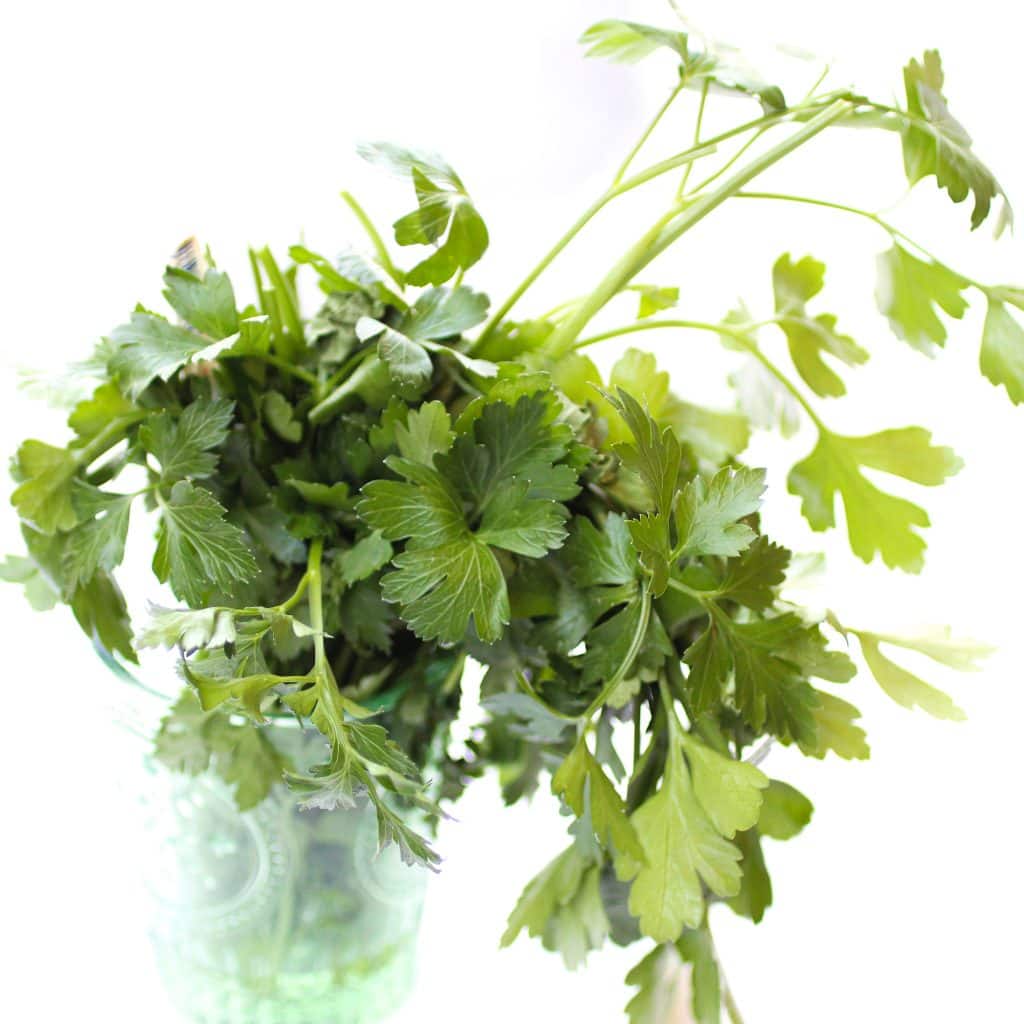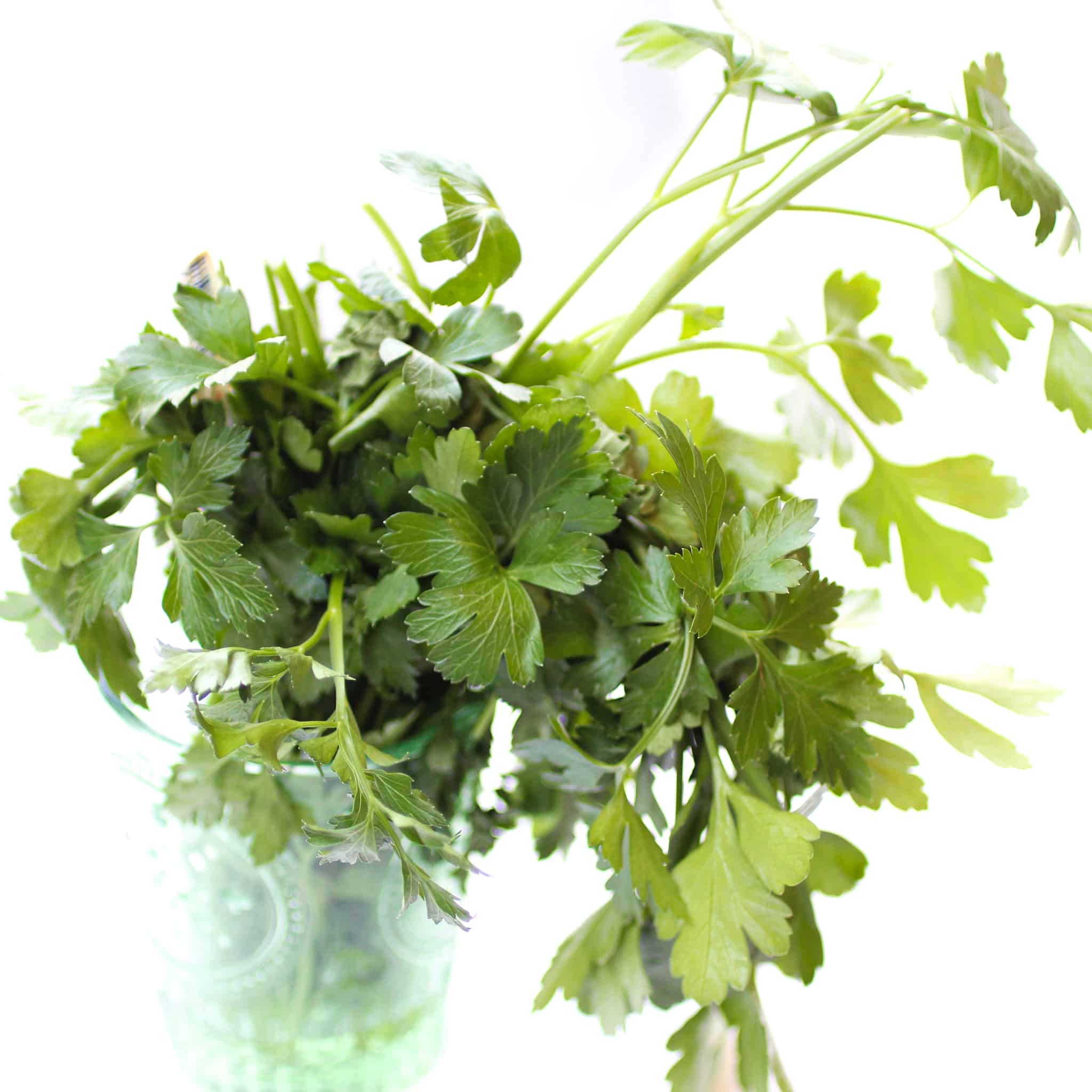 This Lentil Soup is so good for you!
Filled with fiber and all the different vegetables you'll be giving your body a treat by making this soup. I always add some leafy greens at the end which practically melt into the soup. Kale, spinach or Swiss chard are all great options. Lentils are also high on the scale for providing plant protein and essential minerals such as B Vitamins, iron, magnesium, potassium and zinc.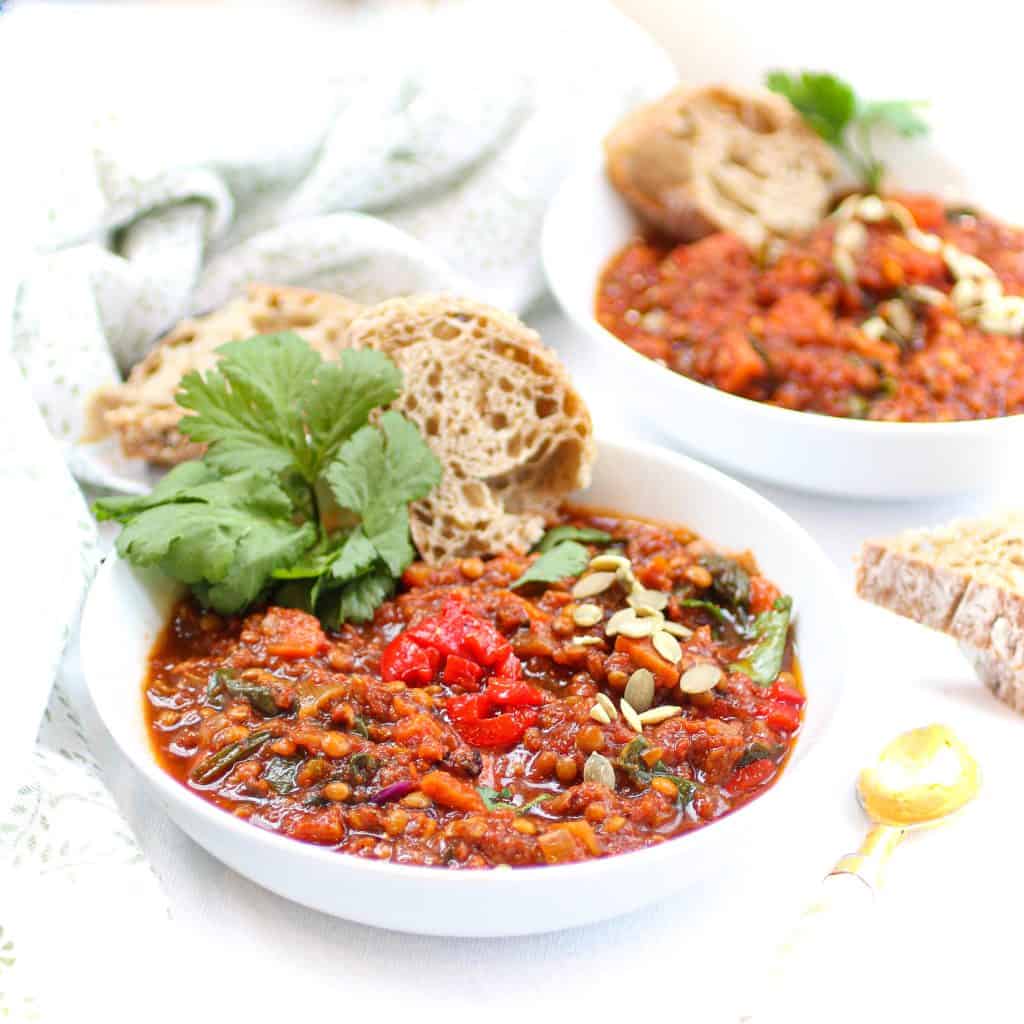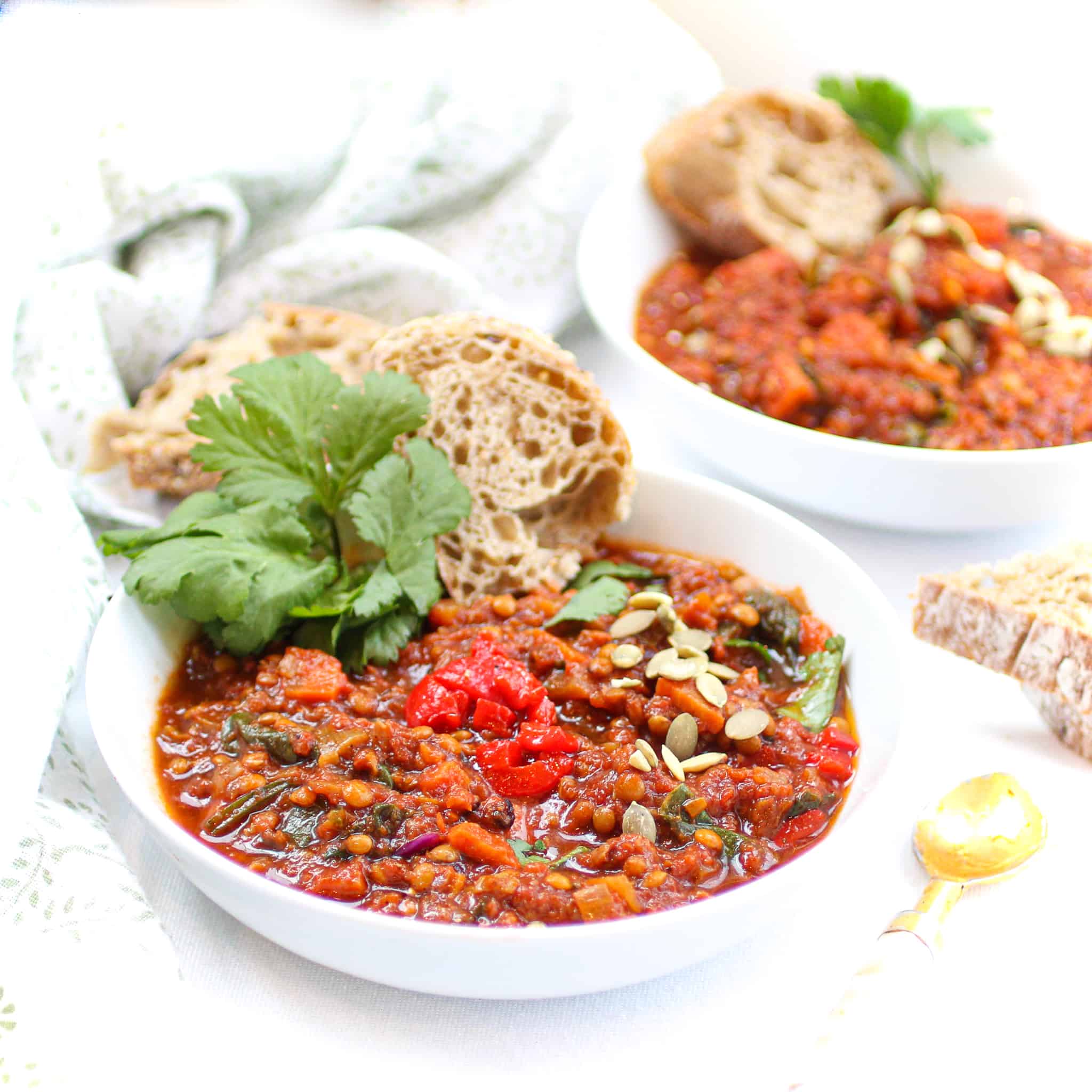 You can go wild with the toppings, here are a few of my current favorites:
Chopped roasted red peppers
Pumpkin seeds
Extra fresh herbs
I like my soup thick, almost like a stew, if you prefer yours thinner add a little more vegetable stock.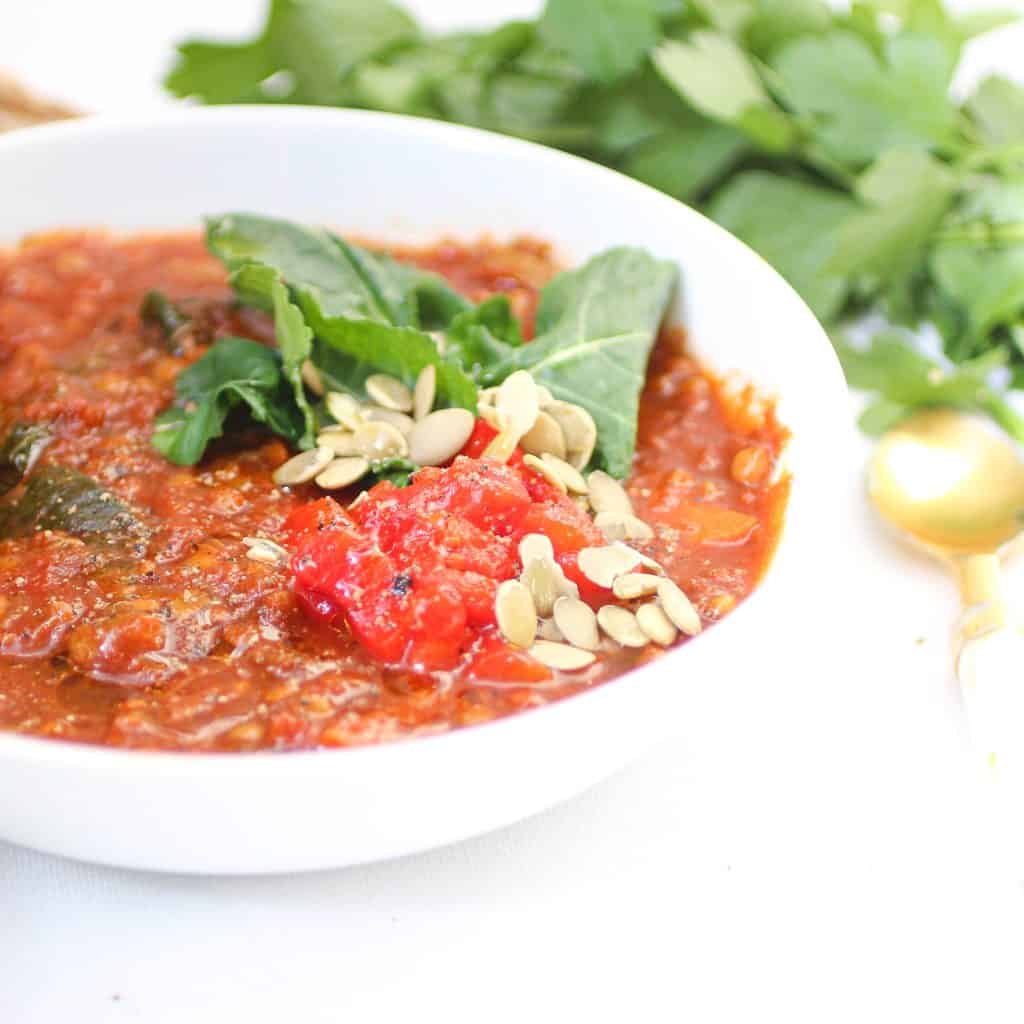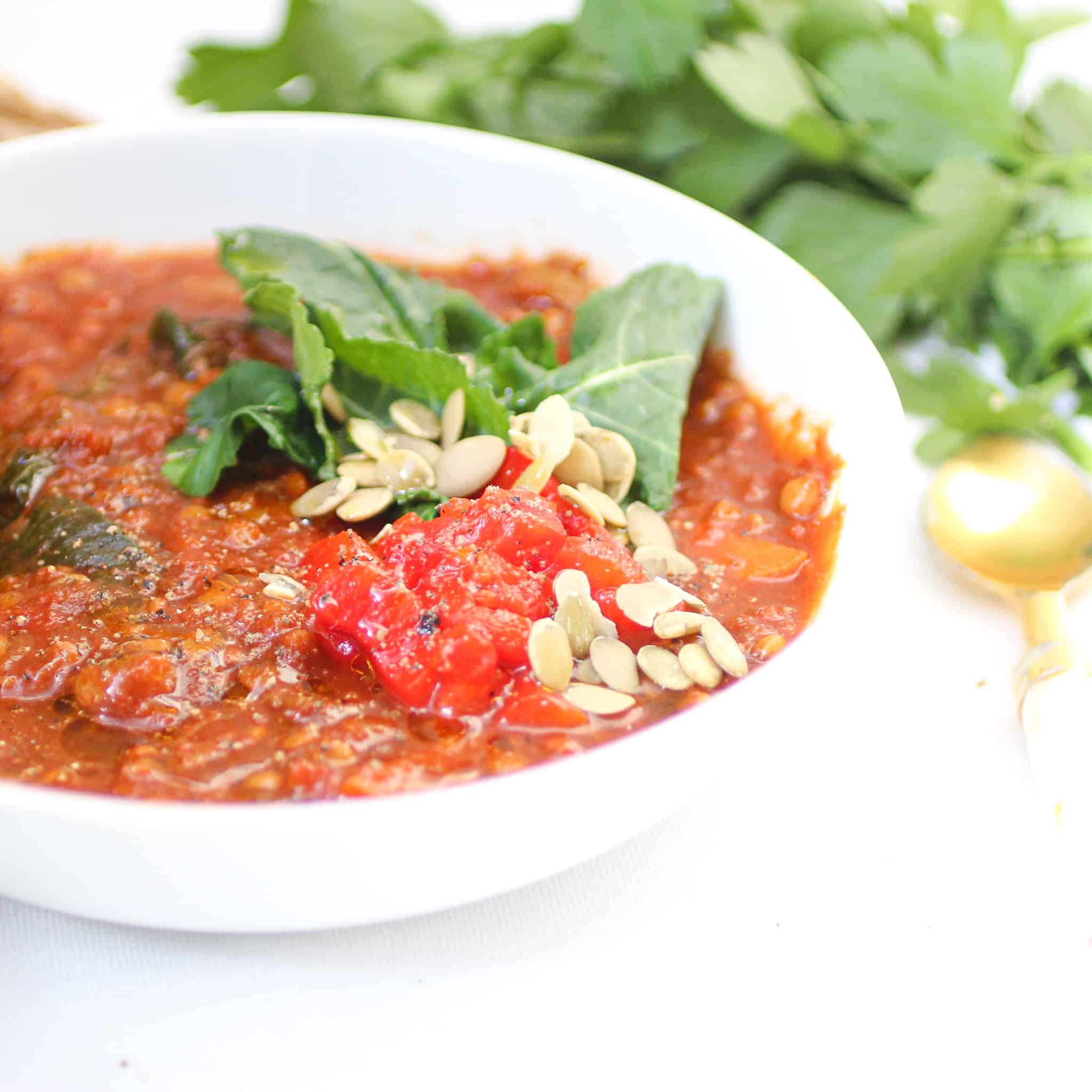 Print
Lentil Soup
A hearty and nourishing soup.
Author:
Prep Time:

15 minutes

Cook Time:

50 minutes

Total Time:

1 hour 5 minutes

Yield:

4

-

6

servings.

1

x
2 – 3 tablespoons best quality vegetable stock
1 large yellow onion, peeled and finely chopped
3 sticks of celery, diced
1 leek, thoroughly washed and finely chopped
4 cloves garlic, minced
3 good size carrots, peeled and diced
1 small fennel, trimmed and diced
2 teaspoons Herbes de Provence
1 1/2 teaspoons ground cumin
1 teaspoon freshly ground black pepper
1 teaspoon kosher salt
1/2 inch knob of fresh ginger, peeled and grated
1 cup Le Puy lentils
1 cup finely chopped fresh parsley
1, 28 oz can crushed tomatoes
2 cups best quality vegetable stock
2 cups baby kale or spinach
1 teaspoon red wine vinegar
Instructions
Heat the 2-3 tablespoons vegetable stock in a large Dutch oven or saucepan and cook on a low heat until translucent. Add a little more stock if the pan becomes too dry
Add the celery, leeks, garlic, carrots and fennel. Stir well and cook for a further 5 minutes.
Next come herbs and spices, Herbes de Provence, salt, pepper, cumin and fresh ginger. Combine, pour in the  the lentils. Stir until incorporated.
Sprinkle over the parsley, then the tomatoes and vegetable stock, stir well. Bring to the boil, turn down to a simmer and partially cover the pot.
Allow to simmer away for about 45-55 minutes. Keep an eye on the soup and add more stock if it's looking a little too thick.
Toss in the baby kale or spinach, the leaves will wilt in the heat of the soup. Pour in the red wine vinegar.
Serve with toppings.
Looking for more delectable soups?
Roasted Butternut Squash and Apple
Don't forget to Pin it!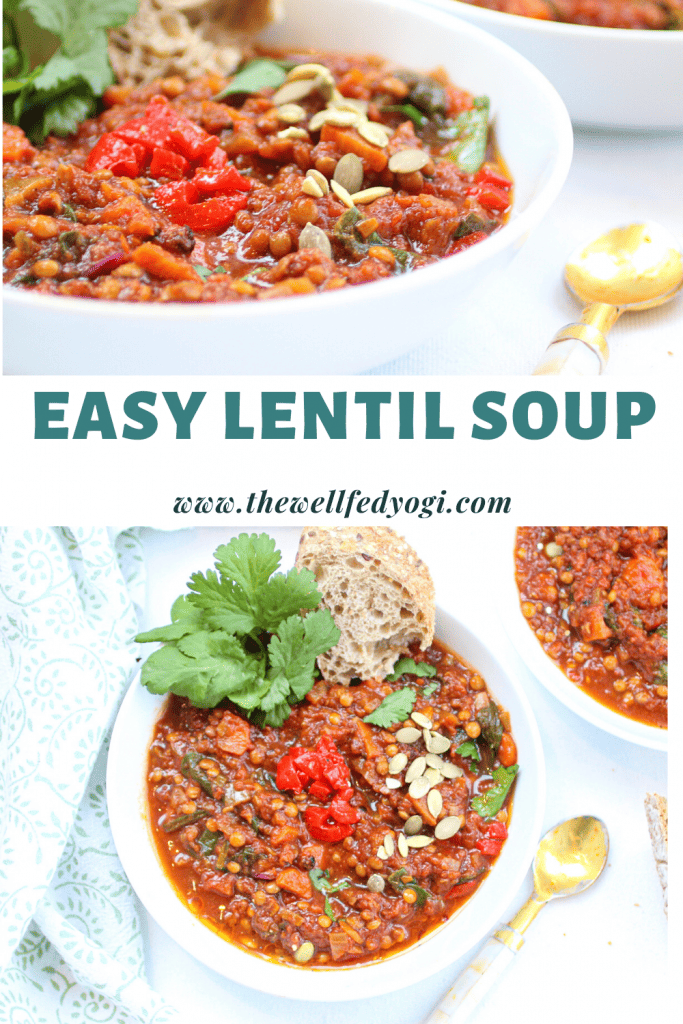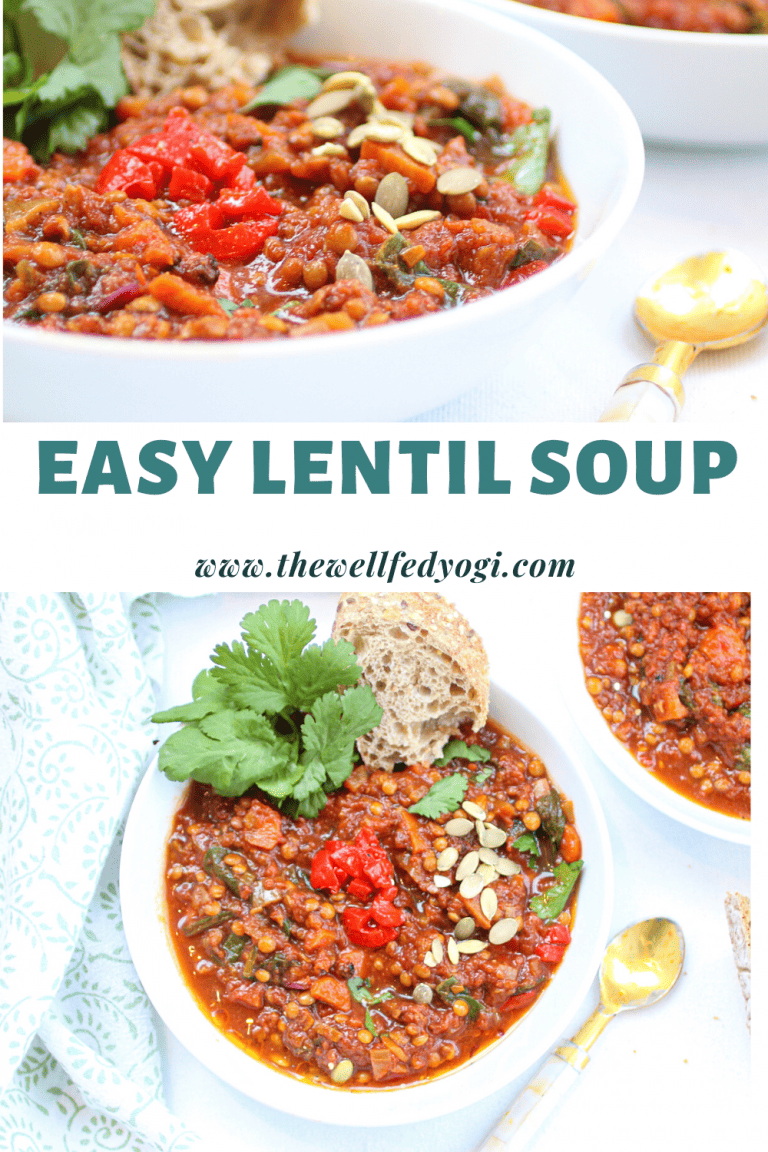 This post includes affiliate links.