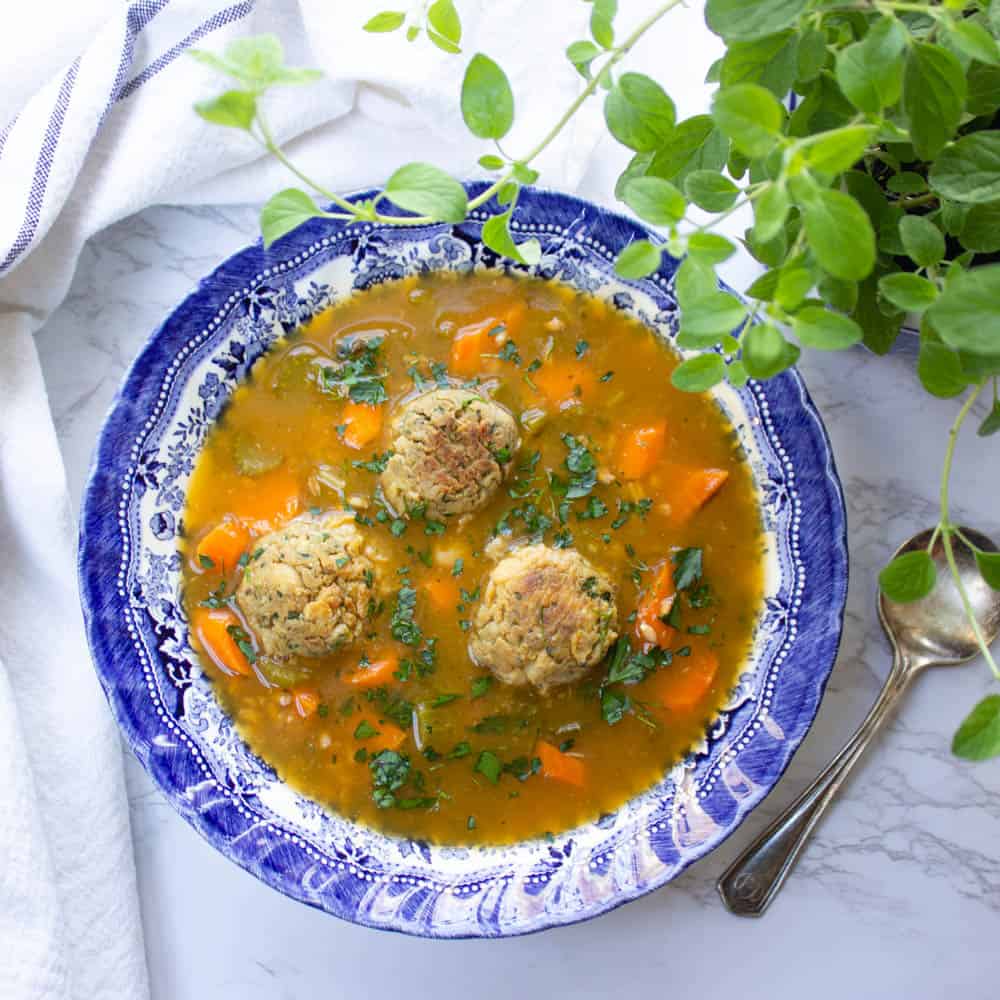 Italian Wedding Soup is a nourishing bowl of comfort! It's deliciously full of plant protein from the cannellini beans in the "balls" and with the addition of farro for an extra punch! Hearty, flavorsome, and delicious, it will become a favorite in no time:) As always, using fresh herbs makes a world of difference. Dill and parsley were sprinkled on the top here, and it was divine.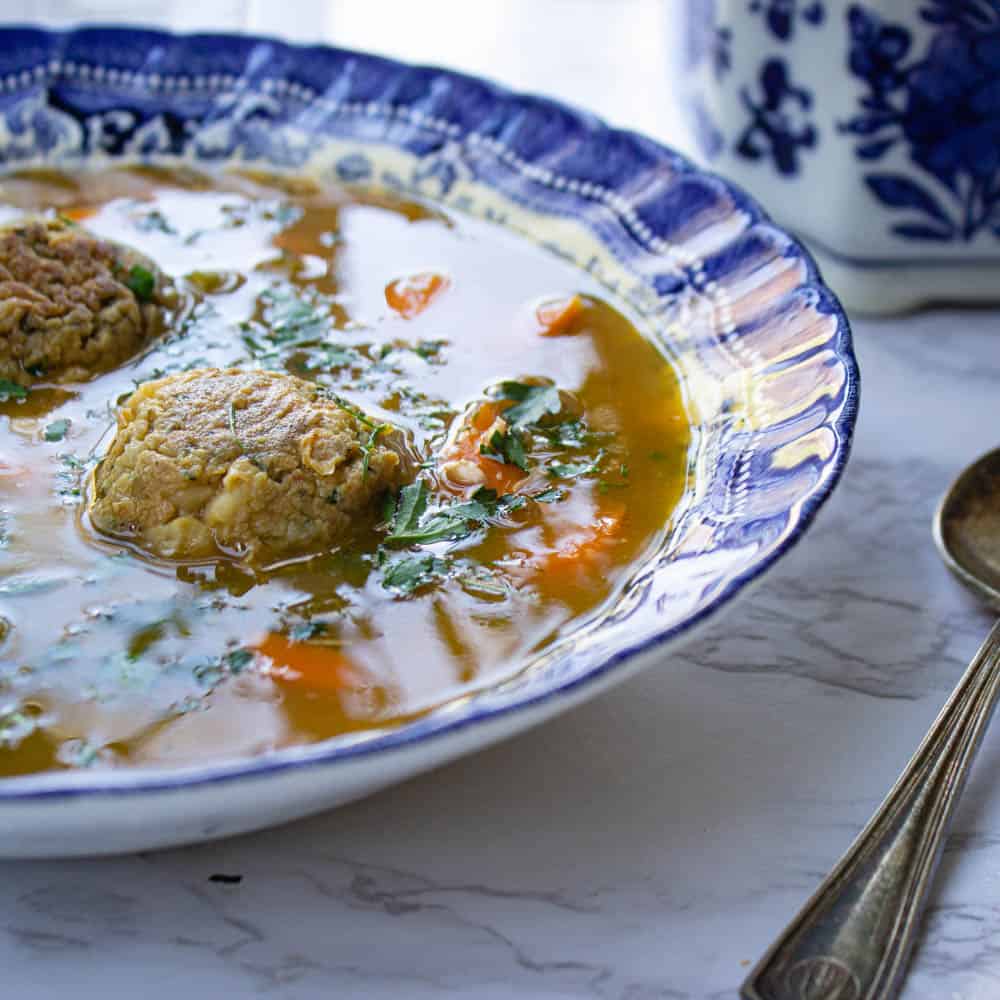 What's in the Balls?
NO ANIMALS PROTEIN!
Cannellini beans
Wholewheat breadcrumbs (I blitzed a couple of slices of Food for Life Bread in the Vitamix Blender
Nutritional yeast
Tamari
Lemon zest
Fresh parsley
Black pepper
Ground cumin
Garlic powder
Onion powder
Red pepper flakes
Herbes de Provence or your favorite dried savory blend of herbs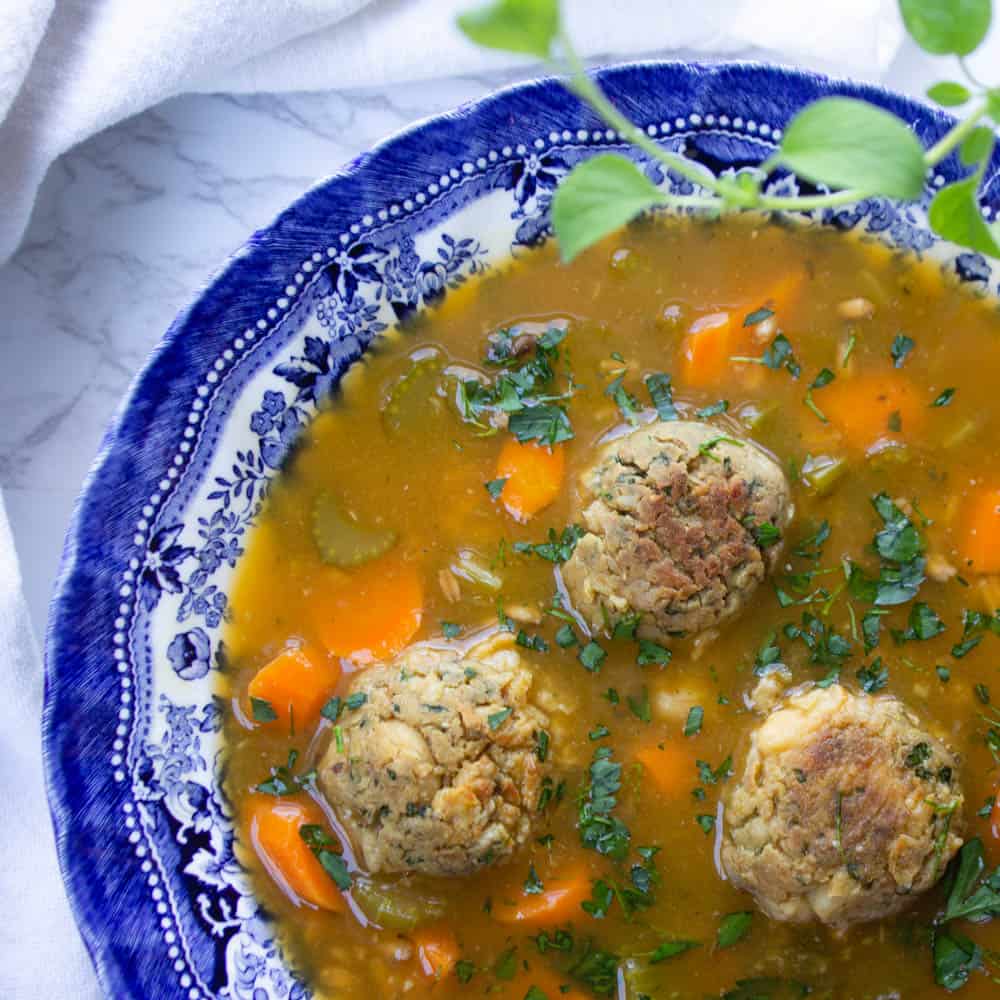 How do I make Italian Wedding Soup?
Place all the ingredients for the "balls" in a bowl, mix together until mushy! You want most of the beans to have broken down so the balls cook evenly.
Roll into little balls and place on a lined baking sheet. I like to give them a quick spritz with a cooking spray so they are beautifully golden when they come out of the oven:)
Keep the balls separate from the soup until you serve, otherwise, they will fall apart in the soup!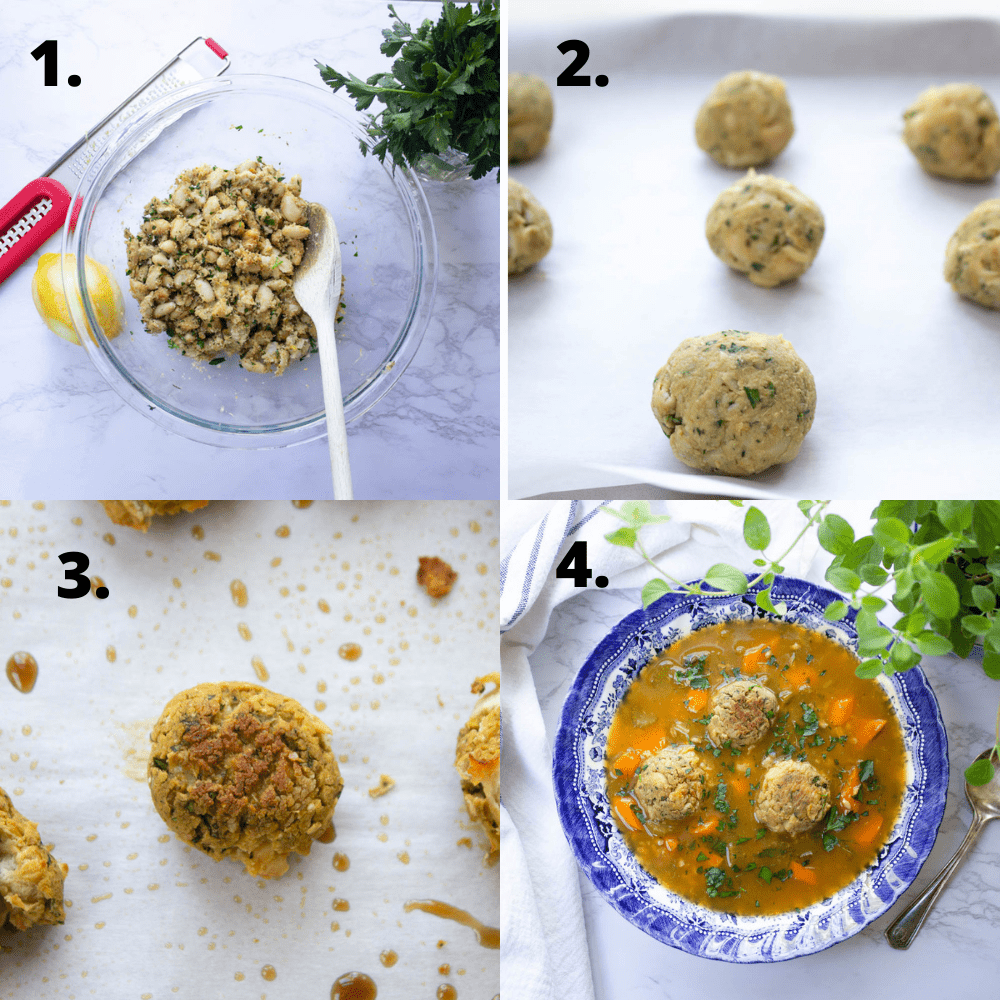 Added benefits to making Italian Wedding Soup:
Make your life easier by thinking along "meal prep" lines when making this soup by:
Preparing extra balls and keeping them for salads, in sandwiches, and for snacking, they're delicious!
You can also cook up extra farro to keep in the fridge for other dishes.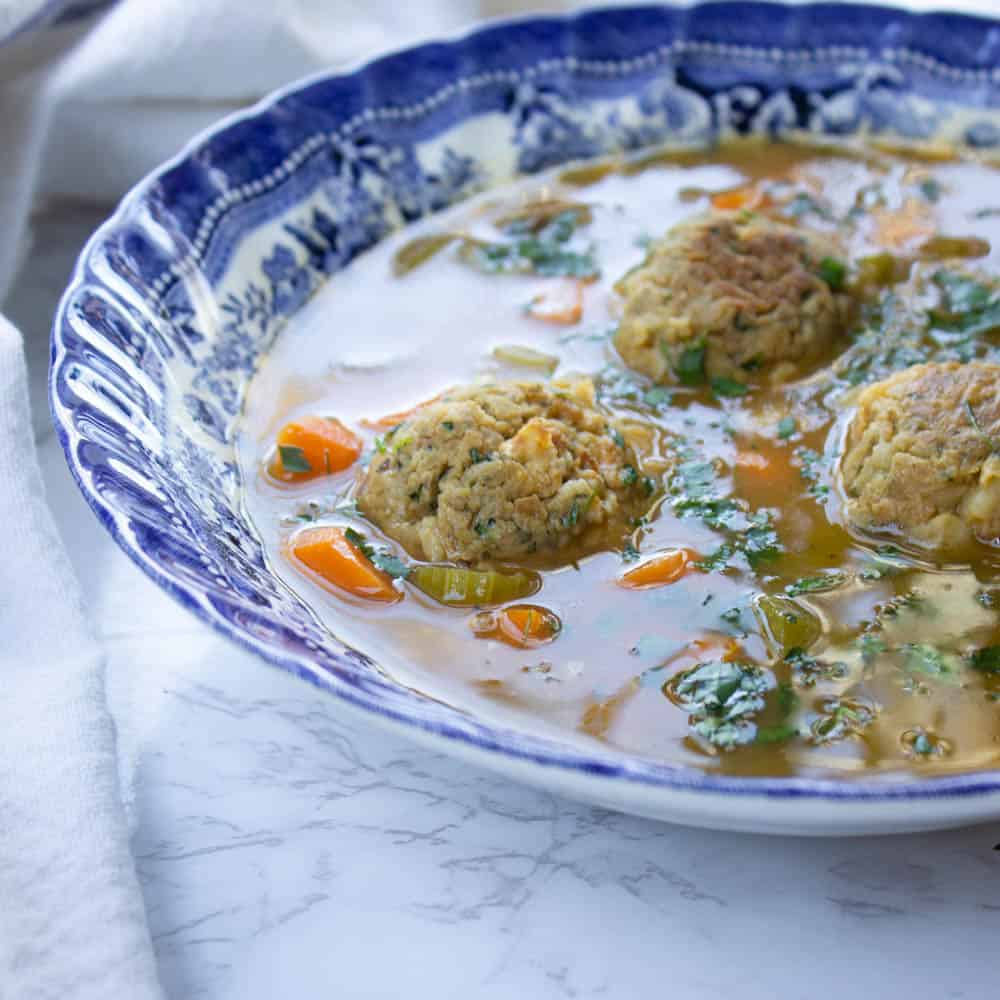 Print
Vegan Italian Wedding Soup
A deliciously satisfying hearty soup
Author:
Prep Time:

20 minutes

Cook Time:

30 minutes

Total Time:

50 minutes

Yield:

4

servings

1

x
Category:

Soup

Diet:

Vegan
For the Beanballs:
1, 15 oz cannellini beans, drained and rinsed
1/4 cup nutritional yeast
1 teaspoon onion powder
1 1/2 teaspoon garlic powder
1 teaspoon Herbes de Provence or your favorite savory herb blend
1/2 teaspoon ground cumin
1/4 teaspoon black pepper
1/34 cup wholewheat breadcrumbs
1 tablespoon Tamari
Zest of a lemon
1/2 cup minced parsley
For the Soup:
1 cup of farro  cooked  – please follow the package directions for cooking the farro
4 cups low-sodium vegetable broth
3 carrots, peeled and cut into chunks
3 sticks celery, cut into chunks
Juice of 1/2 – 1 lemon
1 tablespoon Tamari
1/2 teaspoon miso (optional)
Instructions
Preheat the oven to 400F.
Line a baking sheet with parchment paper.
In a large bowl combine the drained and rinsed cannellini beans, onion and garlic powder, cumin, Herbes de Provence, black pepper, Tamari, nutritional yeast, wholewheat breadcrumbs, lemon zest, and minced parsley.
Combine well with a potato masher or get in there and mush it up with your hands! When combined, take a teaspoon of the mixture and roll it into a ball about 1-1 1/4 inches in size. Place on the lined baking sheet. Continue until all the mixture is used up.
Spray lightly with a cooking spray.
Place in the oven for 15 minutes, remove from oven, turn over the "beanballs" then return to the oven and cook for a further 10-15 minutes or until golden.
While the balls are cooking, start on the soup. Pour the vegetable broth into a pan, add the chopped carrots and celery, bring to a boil, turn down to a simmer, and partially cover the pot until the vegetables are just tender. Remove from heat.
Add the farro. Add the lemon juice, Tamari, and miso, go slow when adding these ingredients, TASTE! and add as desired.
When ready to serve ladle into bowls then add the beanballs. Sprinkle over chopped dill and parsley. Remember not to add the "balls" until ready to serve to keep them firm and delicious!
Keywords: Italian Wedding Soup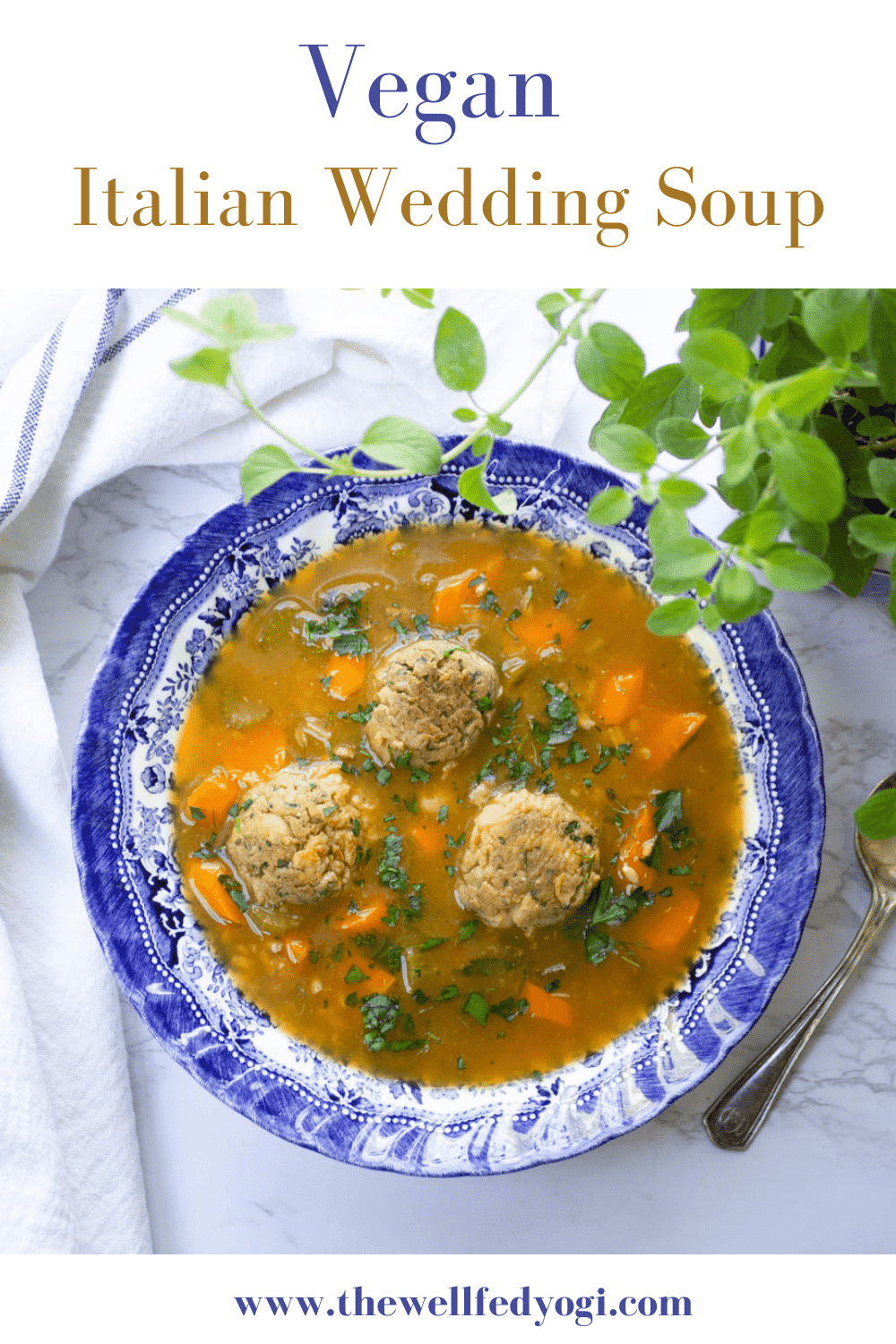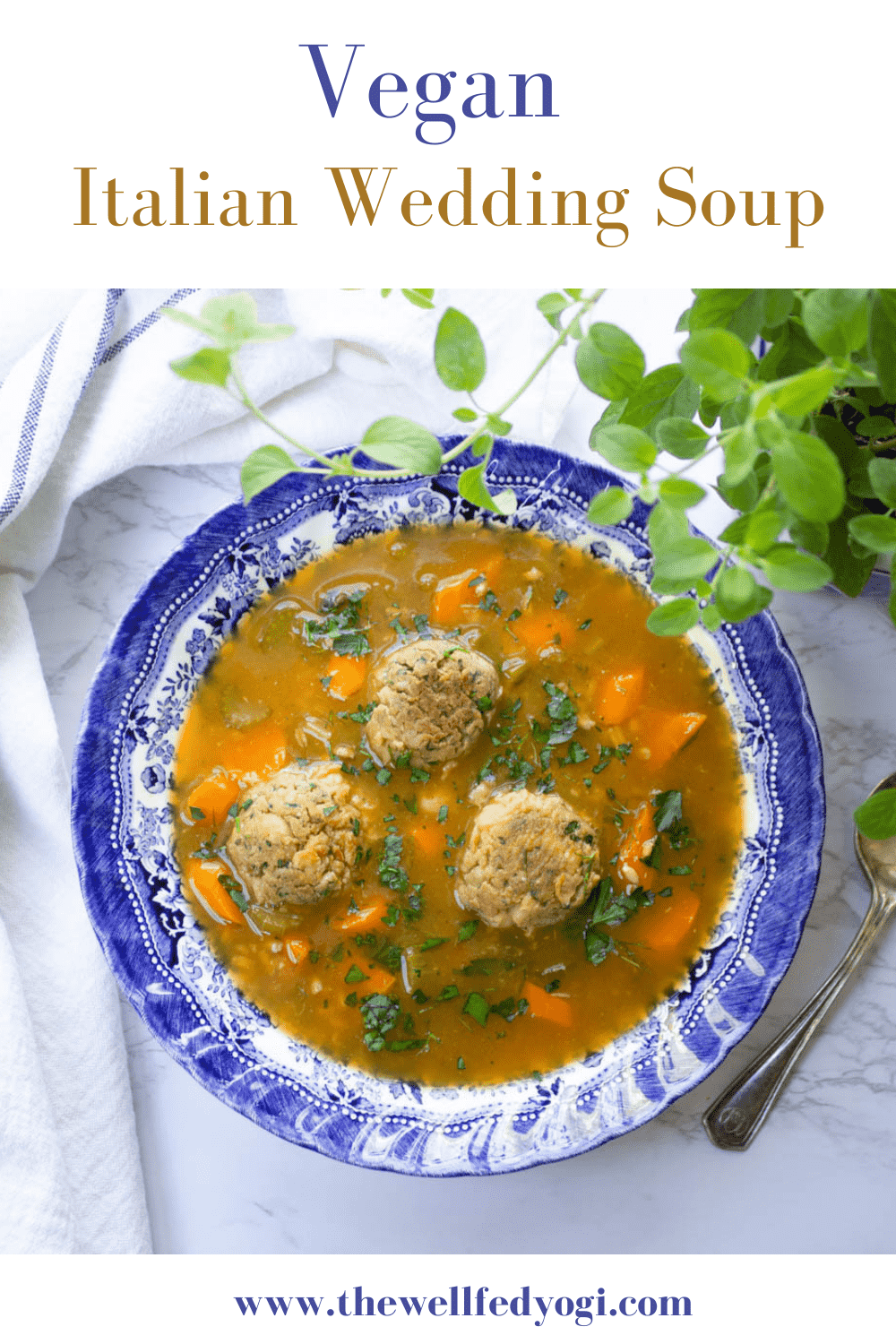 Looking for other hearty soups?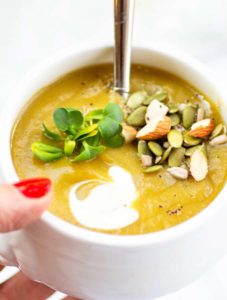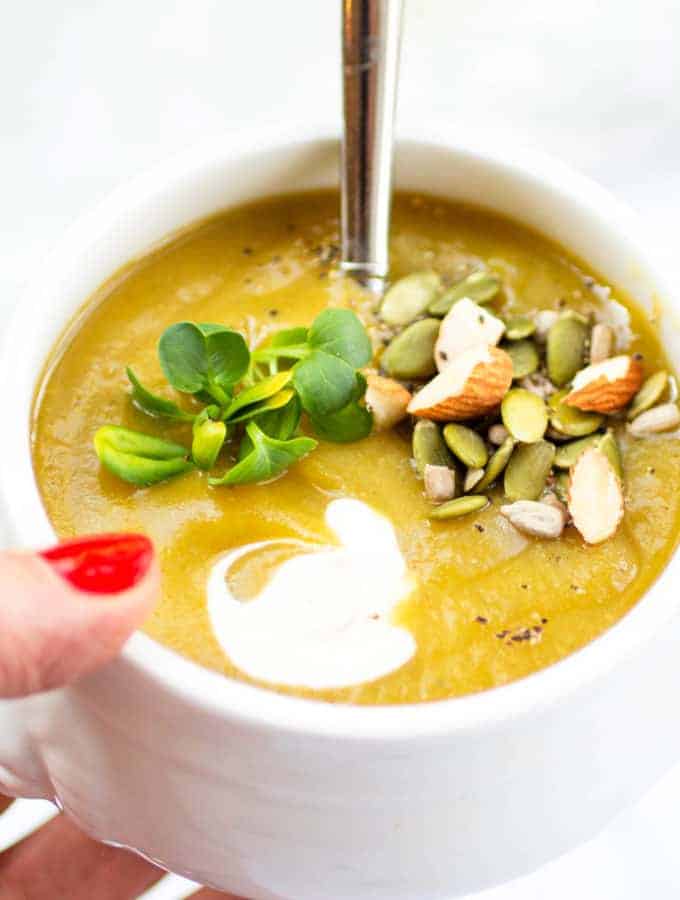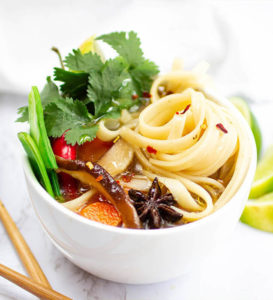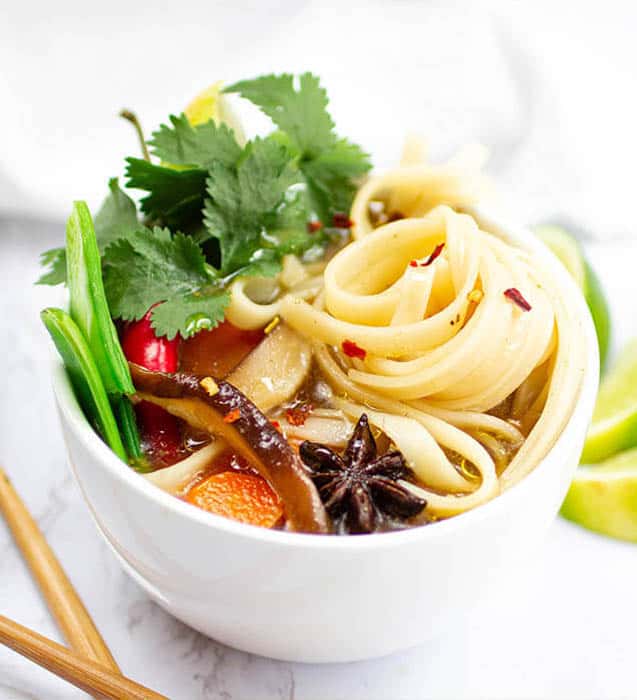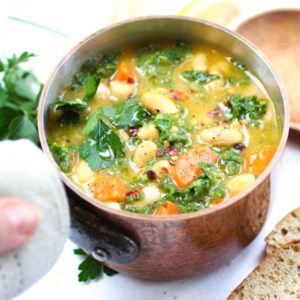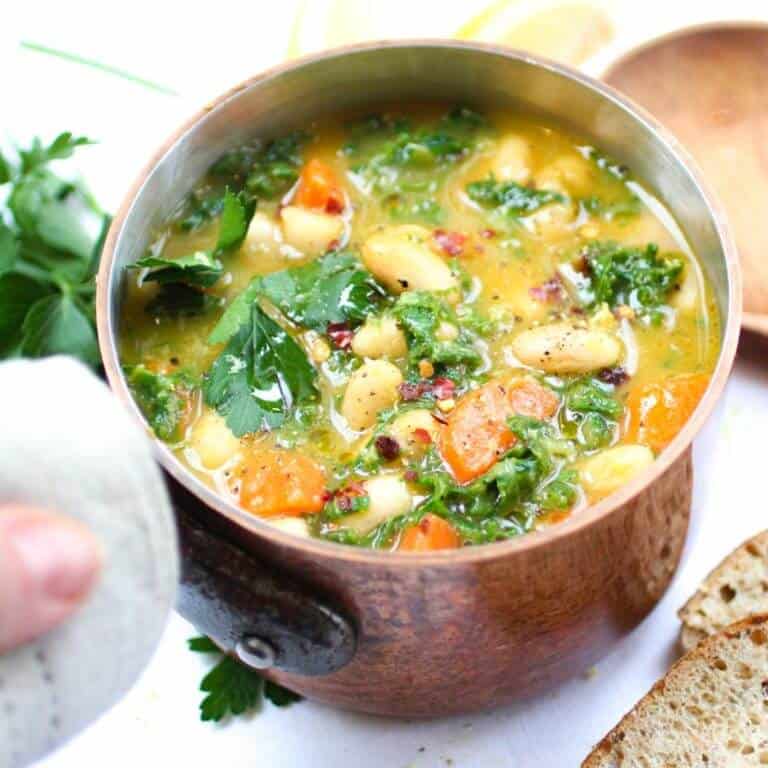 I hope you love this soup:) If you whip it up let me know how it worked out for you! Please do leave a comment and rate the recipe!!