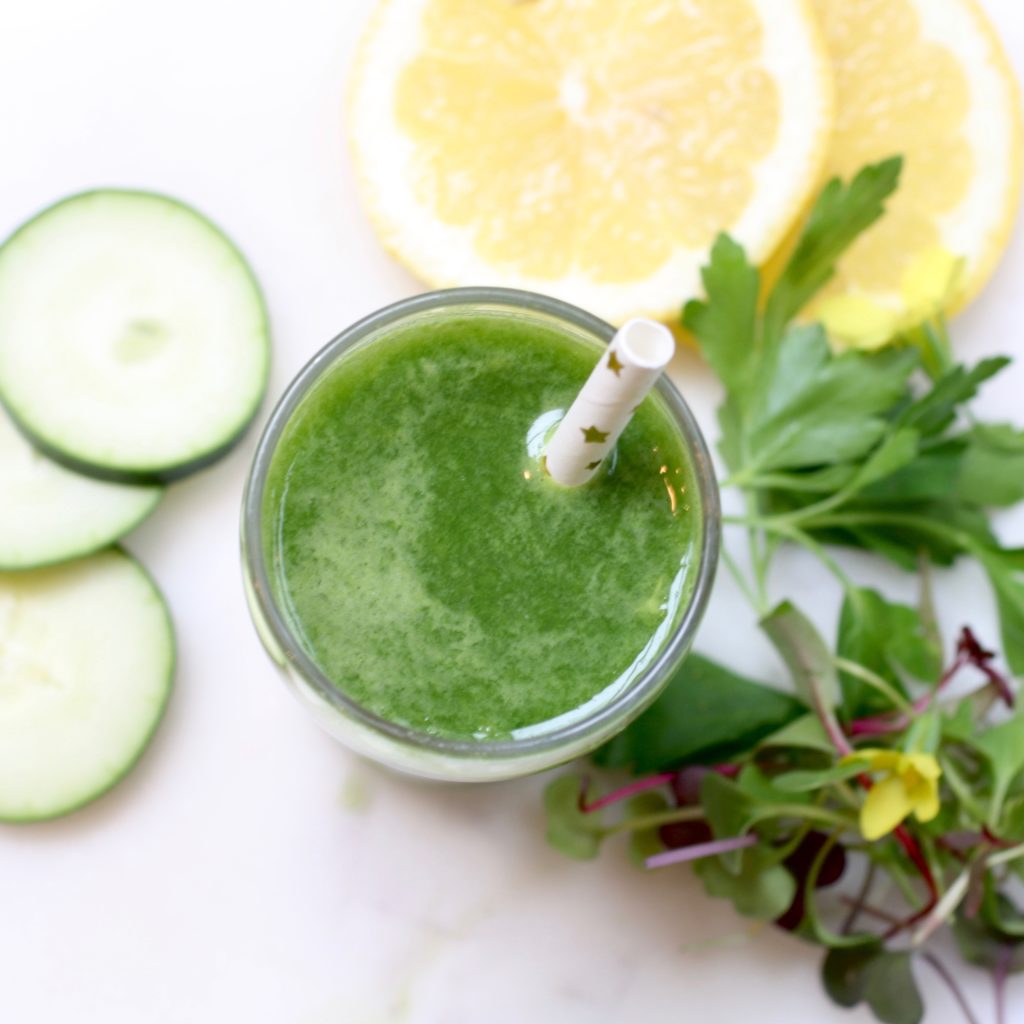 If you're a yogi or a yogini you're probably very well versed on the Chakra System. I love the idea of these spinning balls of light and energy within the body. The color of the heart chakra is a vibrant green. It can be hard to open the heart, everyone's been hurt and sometimes it's easier to close off than open up, it can feel too vulnerable. Of course you have to give to be able to receive and gentle yoga poses coaxing your heart chakra to open up to receive love and light is a beautiful and helpful thing.
I thought it might be fun to make a juice every day for a week to celebrate each chakra (there are seven!). If I had been organized I would have started with the root chakra moving up in sequence to the crown, but this idea came to me this morning when the fridge and kitchen garden beckoned with all things green – so the heart chakra it is this morning.
As you are sipping this juice try a simple mediation, if only for a minute or two. Close your eyes, sit up tall, roll your shoulders down your spine lifting your heart – smile – send love to someone who is in need. Namaste.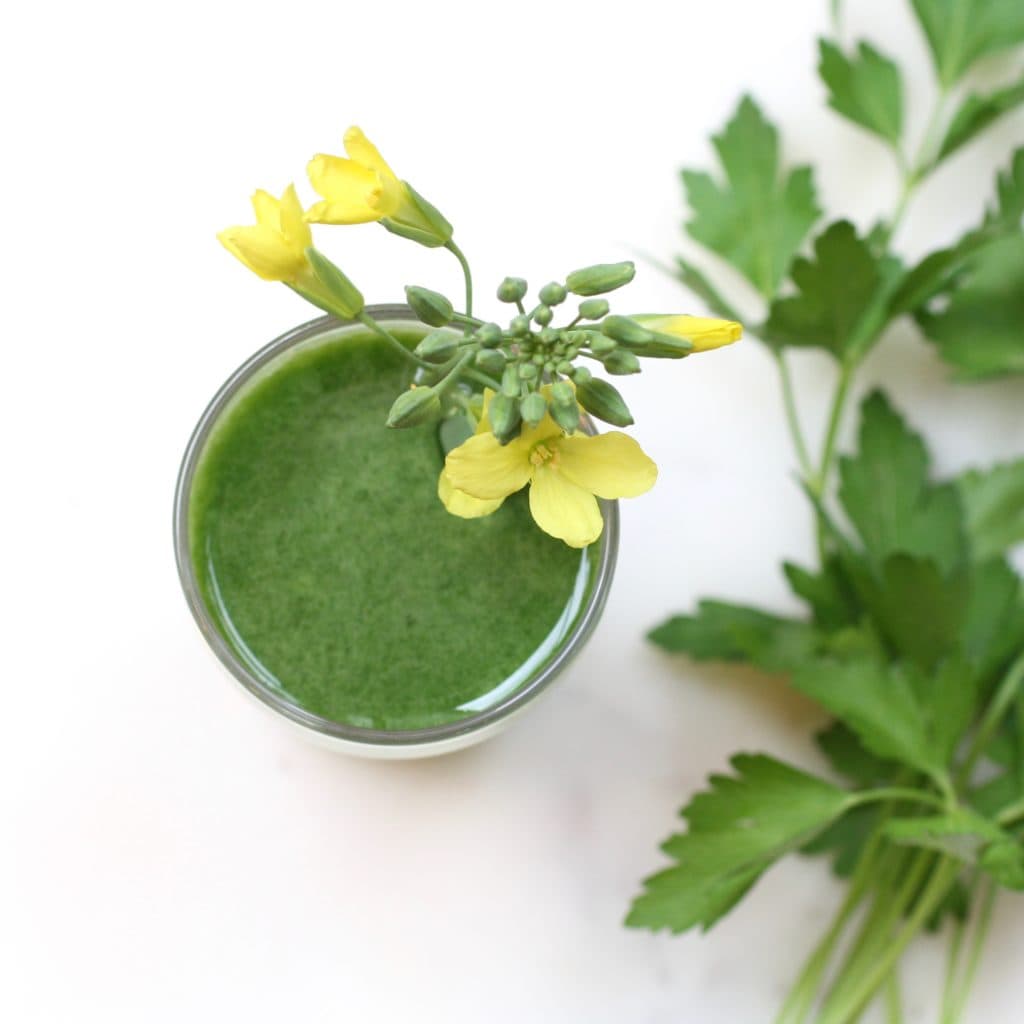 Heart Chakra Green Juice
Author:
Prep time:
Total time:
Ingredients
1 cucumber
1 apple
1 1/2 inch knob of fresh ginger
Handful of fresh parsley
Handful of kale leaves
1 orange (peeled)
1/2 lemon (unpeeled if organic and unwaxed)
At least 6 celery stalks
Instructions
Wash the fruit and vegetables.
Juice all ingredients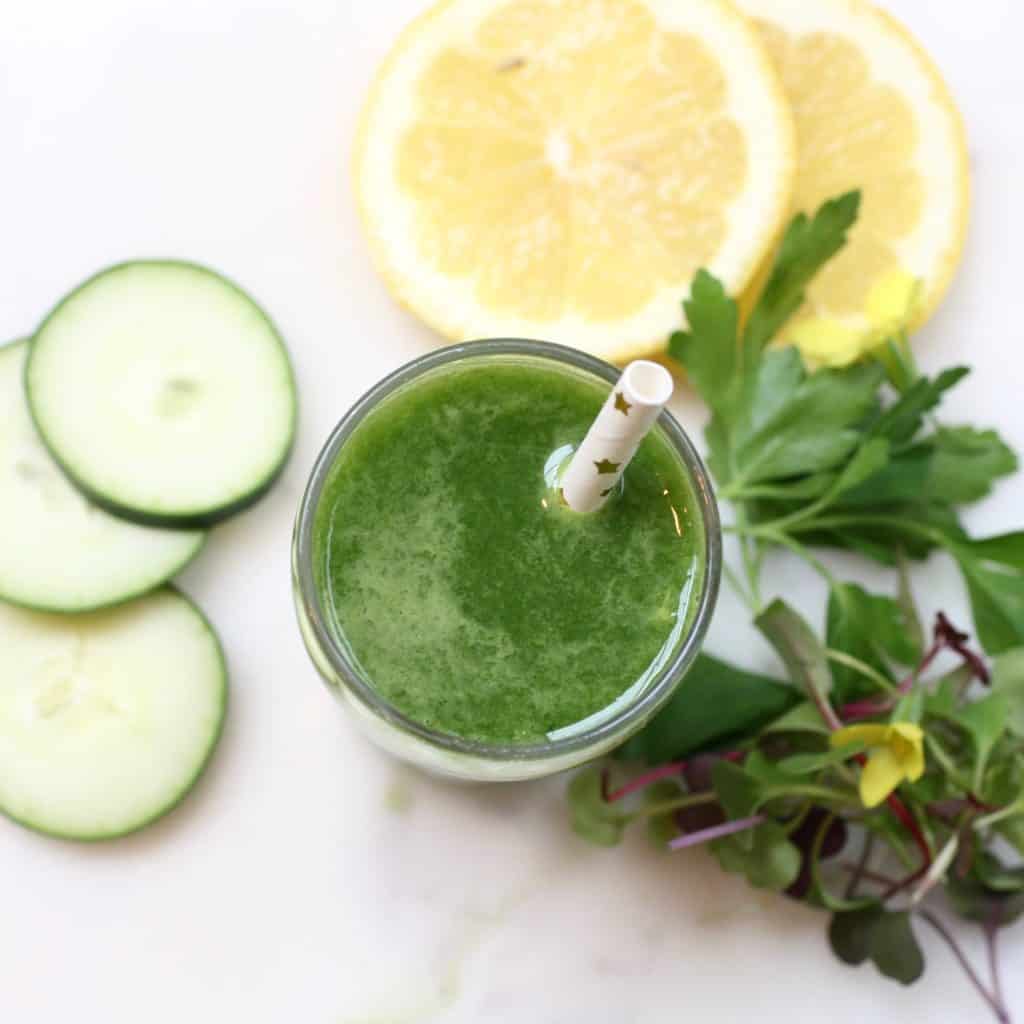 For other ideas on juicing click here and here to read an interview with Mimi Kirk – in my opinion the Queen of Raw Food and Juicing:)