Make these Deliciously Healthy Vegan Truffles as a gift to yourself and others this Holiday Season!
We've all experienced our healthy intentions being kicked to the curb during the Holiday Season. It can seem impossible to eat well when there's so much temptation and no healthy options around. BUT IT DOESN'T HAVE TO BE THAT WAY!! Take these fabulous truffles for example, with NO OIL and NO REFINED SUGAR they're a really scrumptious healthy treat. Everyone loves them, not just plant eaters! As an added bonus they're ridiculously quick and easy to whip up, a quick blitz in the food processor and that's it:)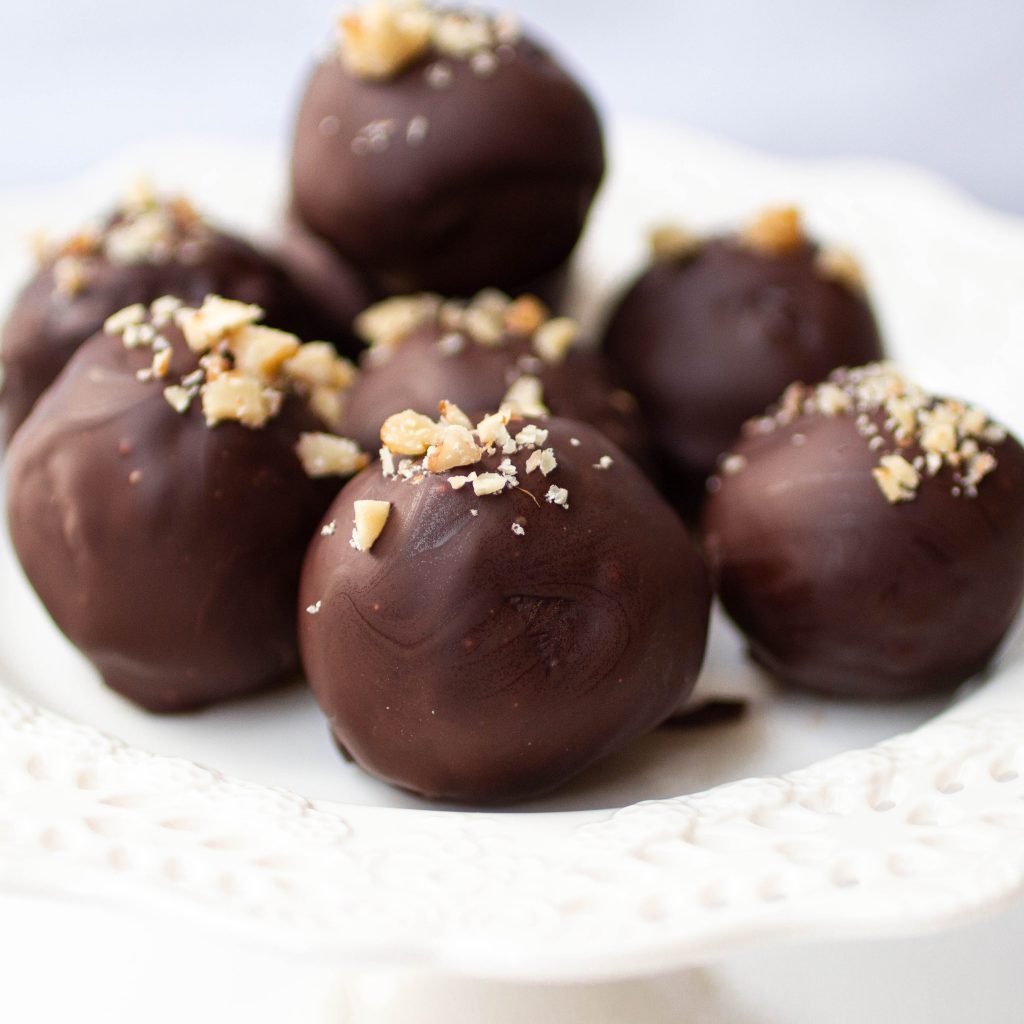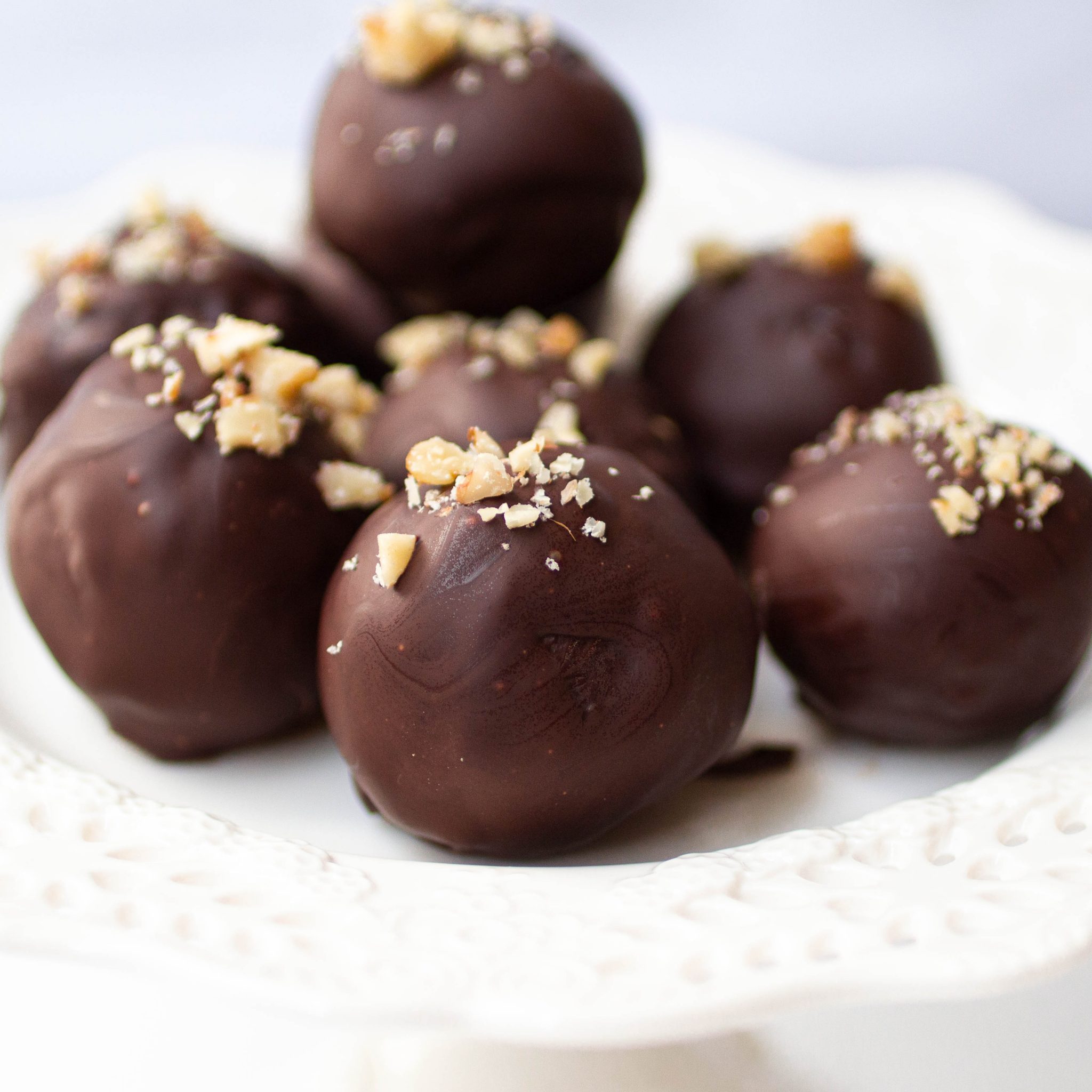 Life is always better with some great options and the same applies to these truffles. Enjoy them "naked" without any covering or topping or gently dust them in cocoa powder. If you're looking for something extra special for the Holidays, go ahead and cover them in melted dark vegan chocolate and sprinkle crushed nuts over the top.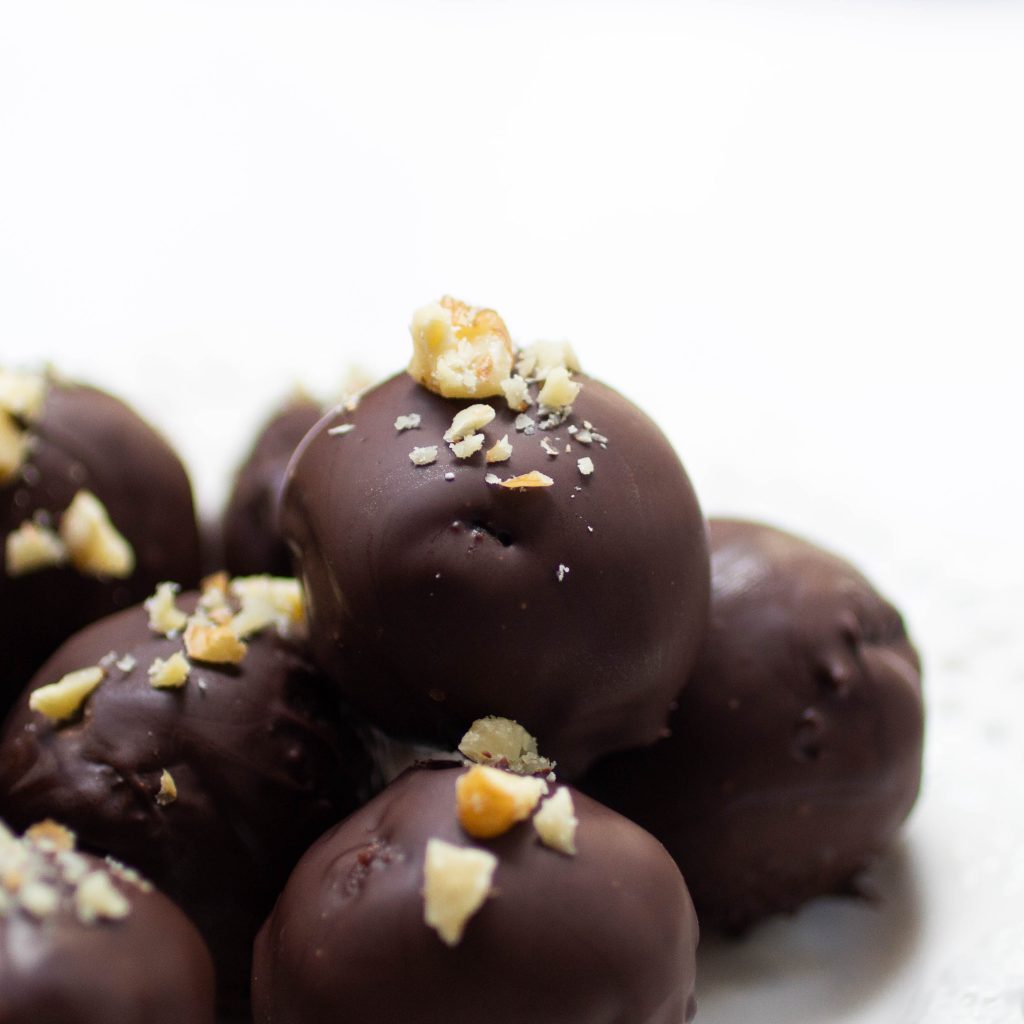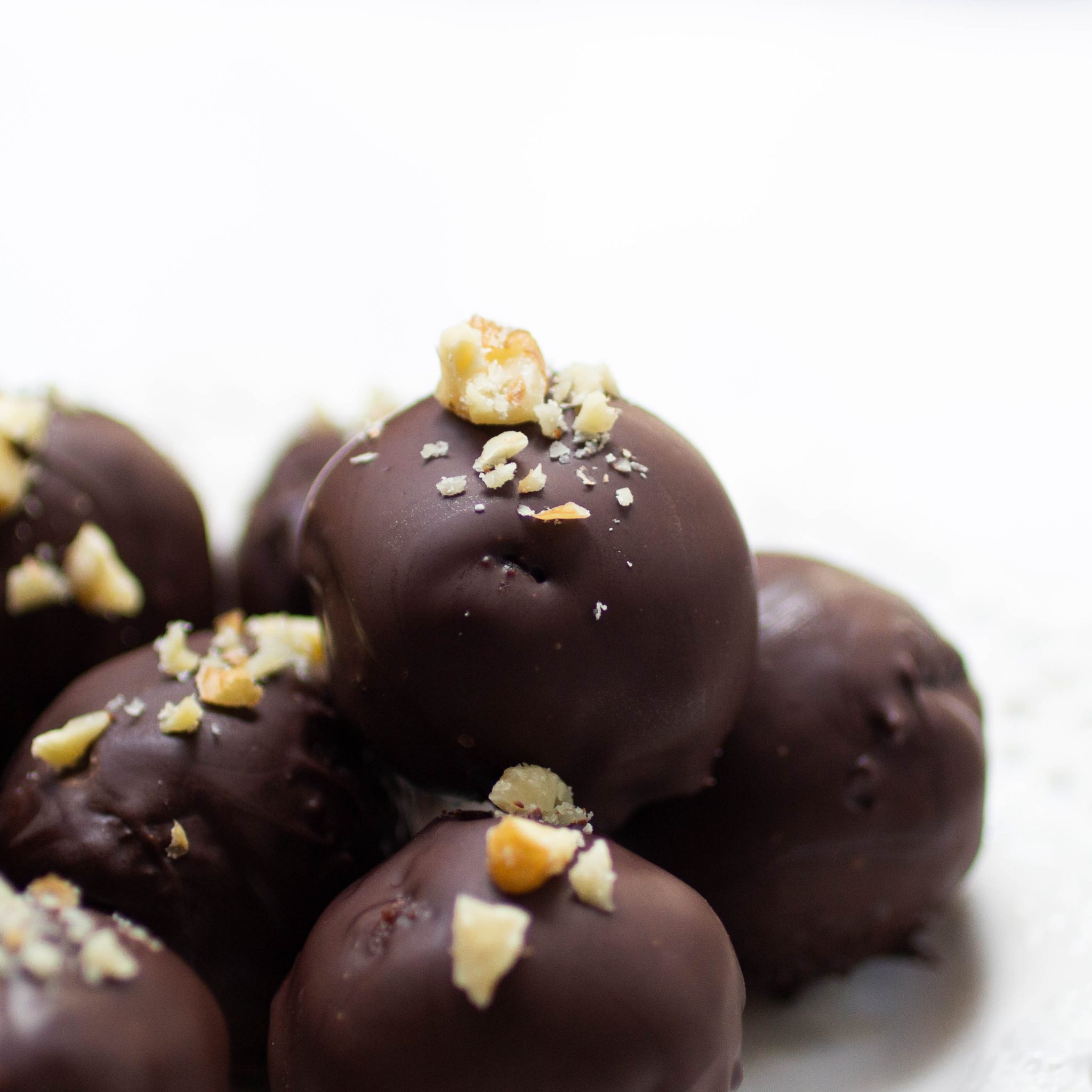 What's in these Healthy Vegan Truffles?
nuts
Medjool dates
dried cranberries
an assortment of seeds
orange zest and juice
cashew butter
cocoa powder
spices: cinnamon, cardamom, vanilla,
a dash of coffee
What can I add or substitute?
Choose your favorite nuts: hazelnuts, walnuts, almonds, cashews, pecans, macadamia 

Try cherries, raisins, or blueberries instead of the dried cranberries
Substitute earl grey tea for the coffee
Use peanut butter instead of cashew butter
Add a tablespoon of Kahlua or Grand Marnier for grown-up truffles!
Indulge by adding some dark mini chocolate chips to the mixture
Try a pinch of pumpkin spice instead or in addition to the cinnamon and cardamon
How do I make Vegan Truffles?
SO EASY!
Place the nuts, dates, seeds, and zest in a food processor and blitz until the mixture is broken down and beginning to come together in a ball.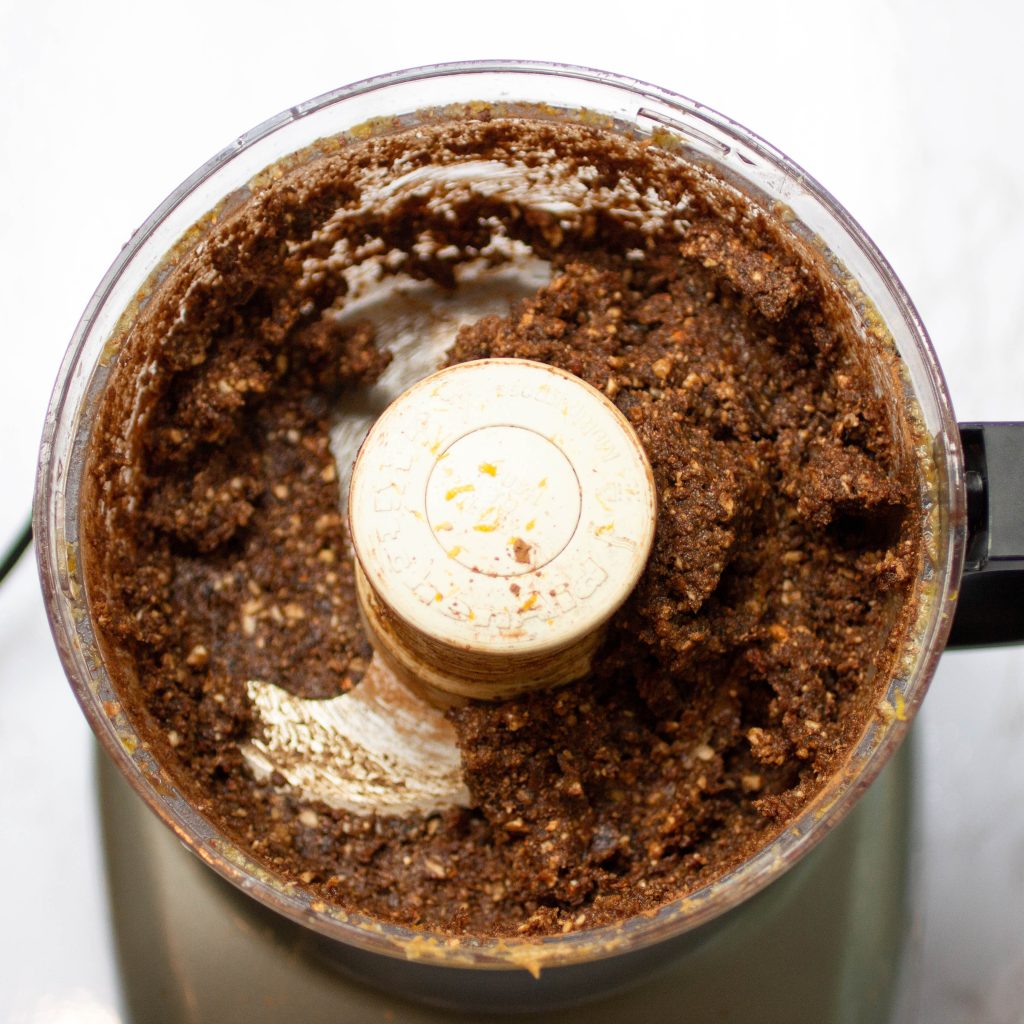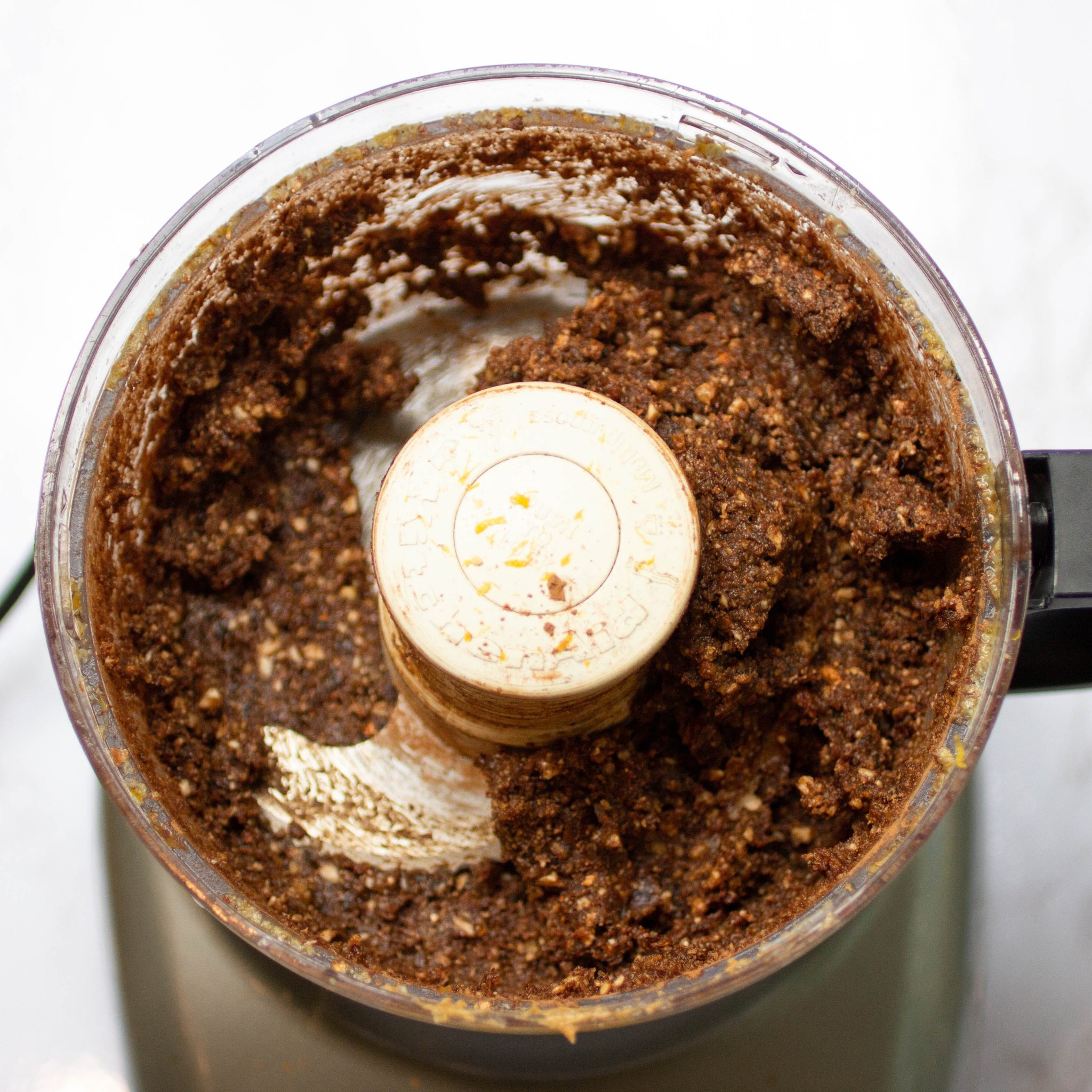 Add the cashew butter, cacao, orange juice, coffee, and spices, blitz again.
Scoop out the mixture 1 tablespoon at a time and roll it into balls.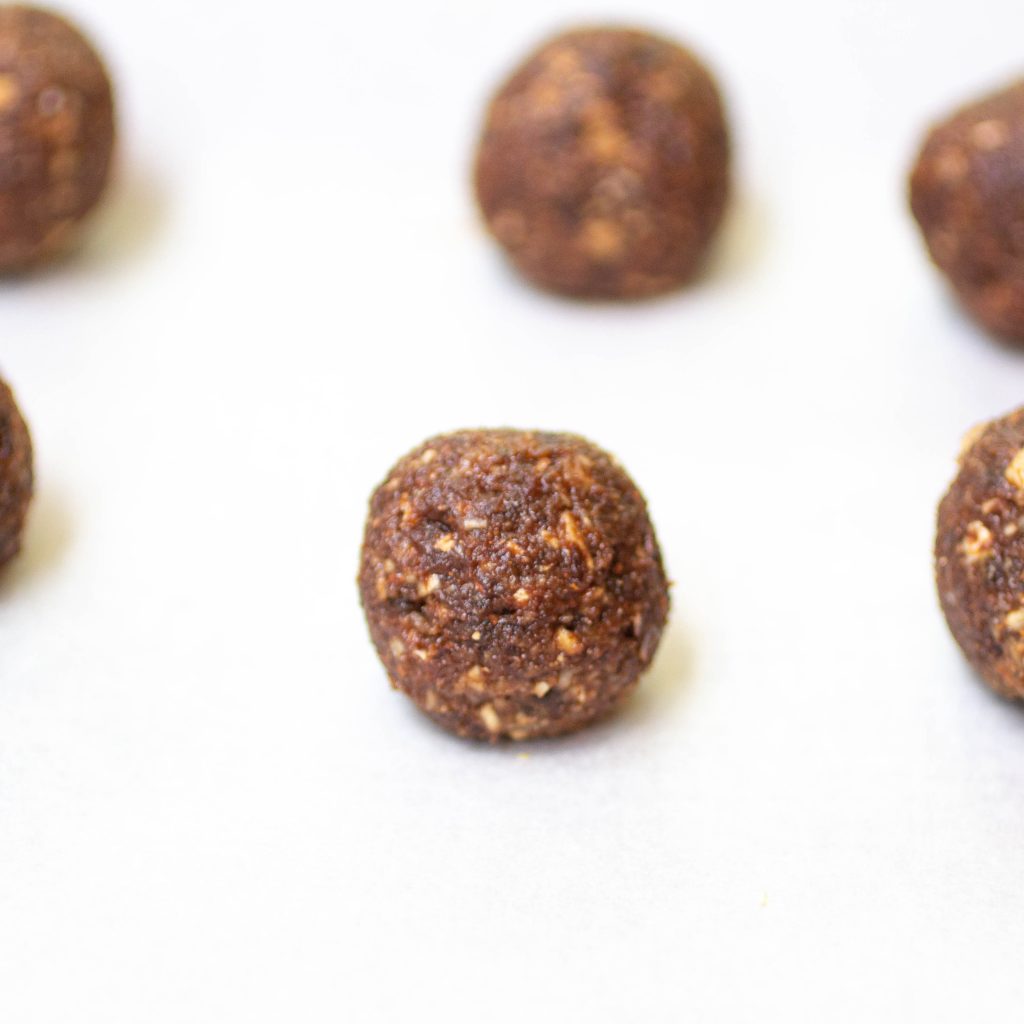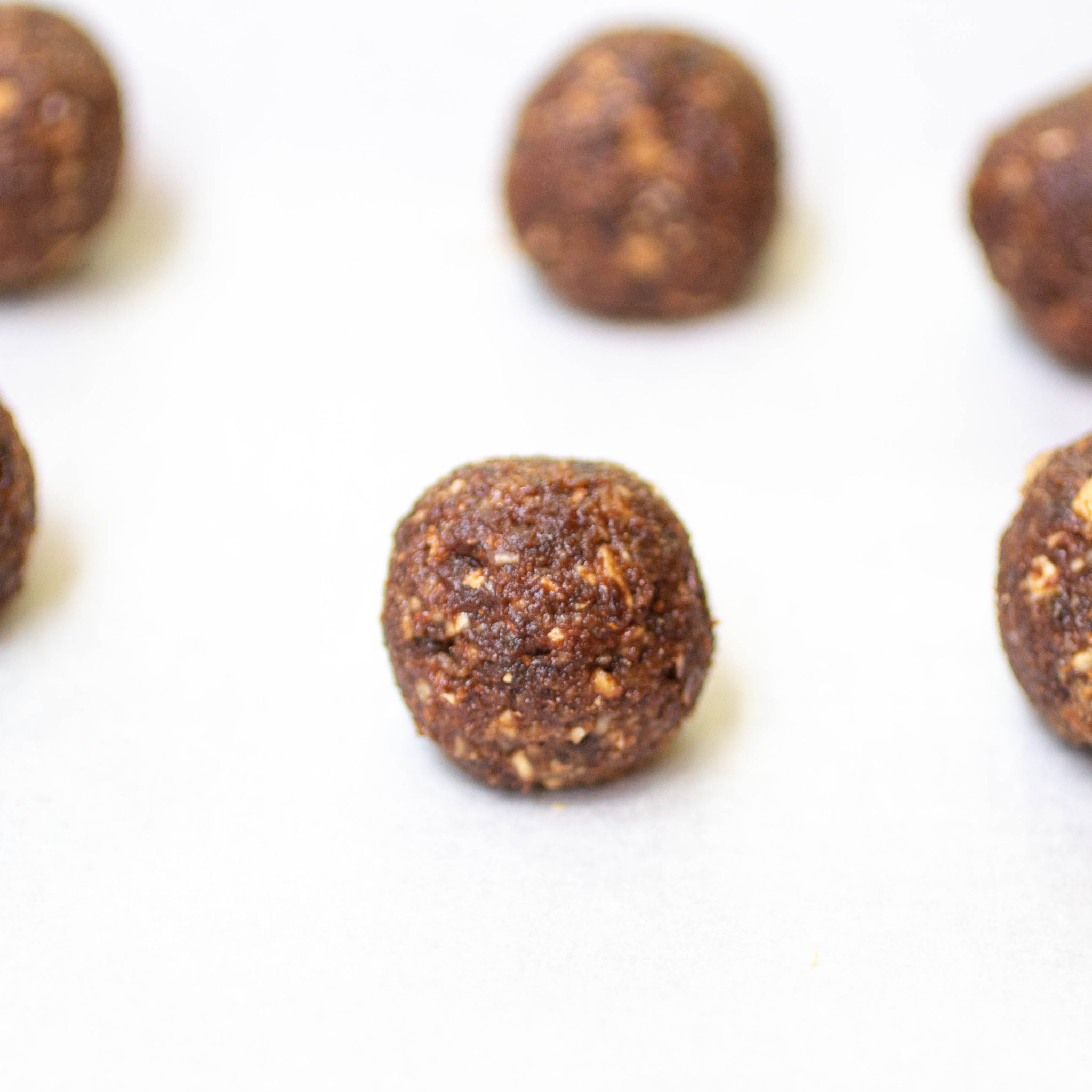 Either enjoy as they are or roll in cocoa powder or chill in the fridge while you melt the chocolate to cover them if desired.
Melt the chocolate, dip the truffles in remove them, and let them set. Top with some crushed nuts.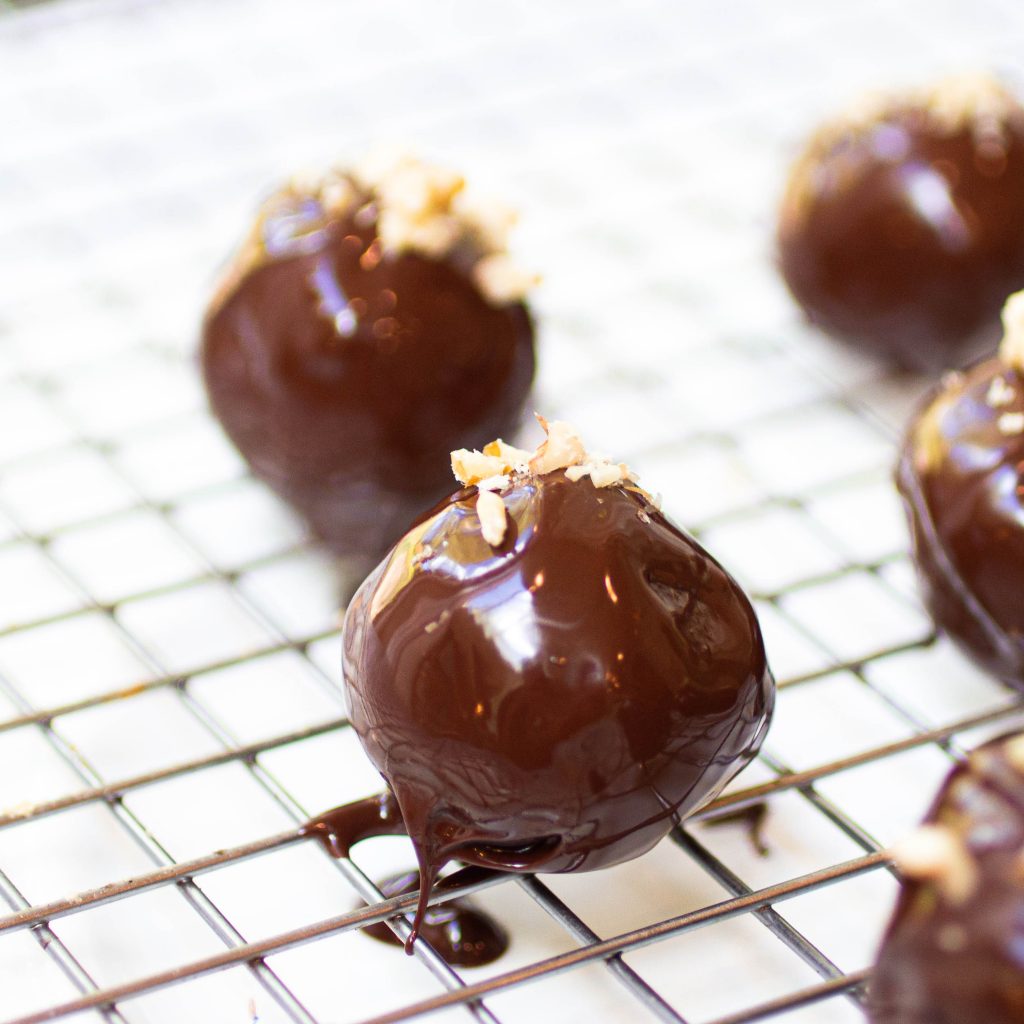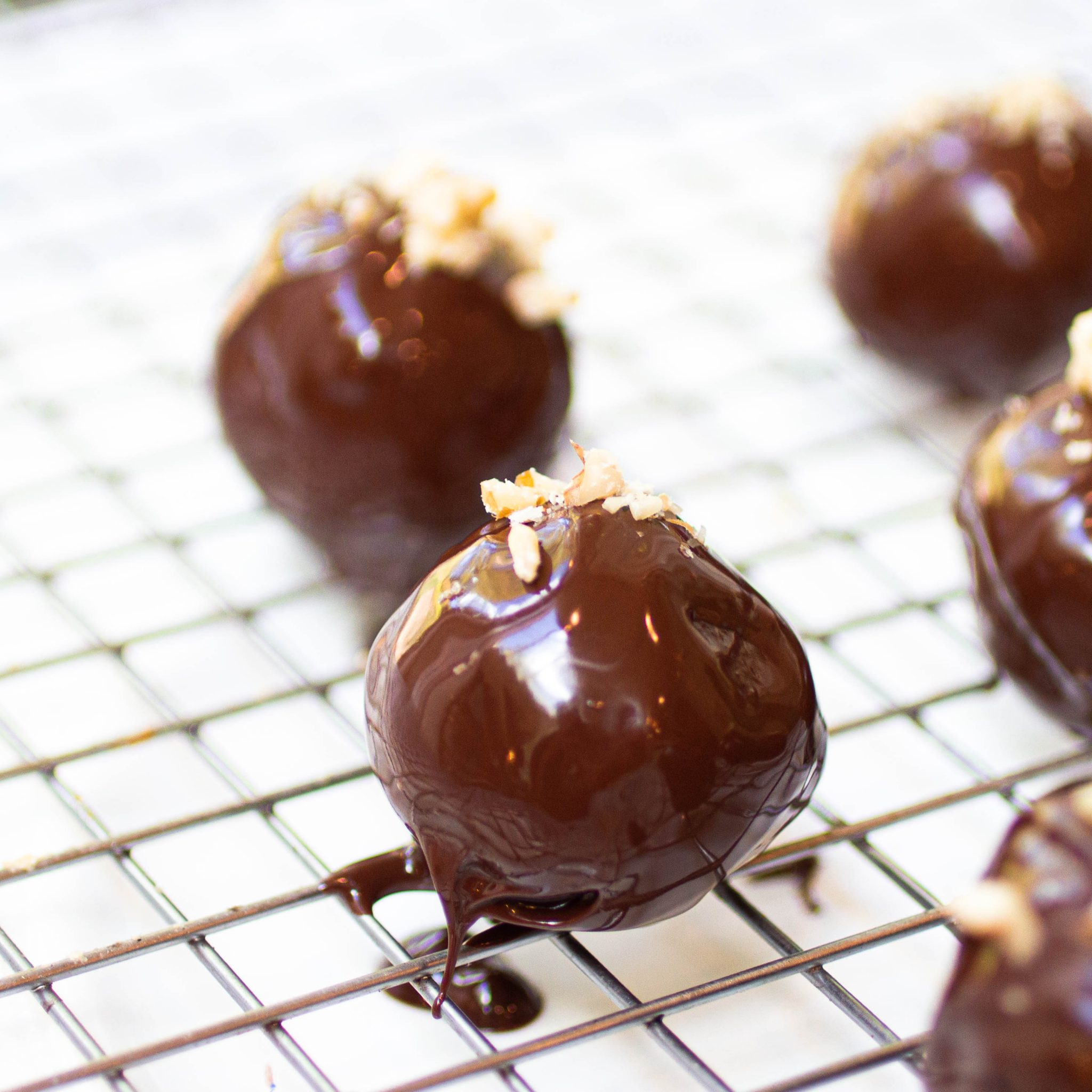 That's it:)
What equipment do I need to make these Vegan Truffles?
You really need a good Food Processor.
I hope you love these. No one wants to feel like they're missing out and it's tough to deny yourself all the goodies over the Holidays. Making these truffles will allow you to enter into the Holiday spirit and indulge your sweet tooth without any guilt. 
Print
Deliciously Healthy Vegan Truffles
Author:
Prep Time:

10 minutes

Cook Time:

0 minutes

Total Time:

10 minutes

Yield:

1

dozen truffles

1

x
Category:

dessert, vegan, dried fruit dessert,

Diet:

Vegan
1 1/2 cups Medjool dates, pitted
1 tablespoon dried cranberries or your choice of dried fruit
1/2 cup hazelnuts
1/2 cup almonds OR walnuts
1 tablespoon pumpkin seeds (optional)
1 tablespoon hemp seeds
Zest of an orange
1 tablespoon cashew butter
1 tablespoon dark cocoa powder such as Hershey's
1 tablespoon orange juice
1 tablespoon of brewed coffee
1/2 teaspoon cinnamon
1/4 teaspoon cardamom (optional)
1 teaspoon vanilla extract
1 oz cacao OR Hershey's dark cocoa powder (to coat the truffles)
Covering and Toppings:
1/2 cup dark vegan chocolate
Chopped nuts
Cacao nibs
Instructions
Place the dates, nuts, seeds, and orange zest in the bowl of a food processor. Blitz until only small pieces of nuts and seeds remain and the mixture is beginning to form a ball.
Add the cashew butter, Hershey's chocolate powder, orange juice, coffee, cinnamon, cardamom, vanilla extract, and process until fully combined.
Scoop out 1 tablespoon at a time and roll into a ball.
If you prefer not to cover the truffles with chocolate you have the option to roll them in cocoa powder at this point.
To cover them in chocolate chill them in the fridge while you melt the chocolate.
Melt the chocolate in the microwave very gently for bursts of 10-15 seconds. Stir well after each burst.  Don't allow to scorch or burn.
Drop the chilled truffles in one at a time, roll them around in the chocolate, use a fork to remove, and allow the excess chocolate to drip from the truffle. Place on a plate or tray lined with parchment paper.
Top with a few crushed nuts and/or cacao nibs.
The truffles can chill in the fridge for up to 5 days.
Keywords: healthy vegan truffles
Don't forget to Pin it!