This Farro and Pea Salad is bursting with all the flavors of summer from the mint and lemon.
It's a satisfying and filling salad with plenty of different textures;
chewy and "nutty" from the farro
"creamy" from the non dairy feta cheese
sweet from the peas
refreshing from the mint
zingy from the lemon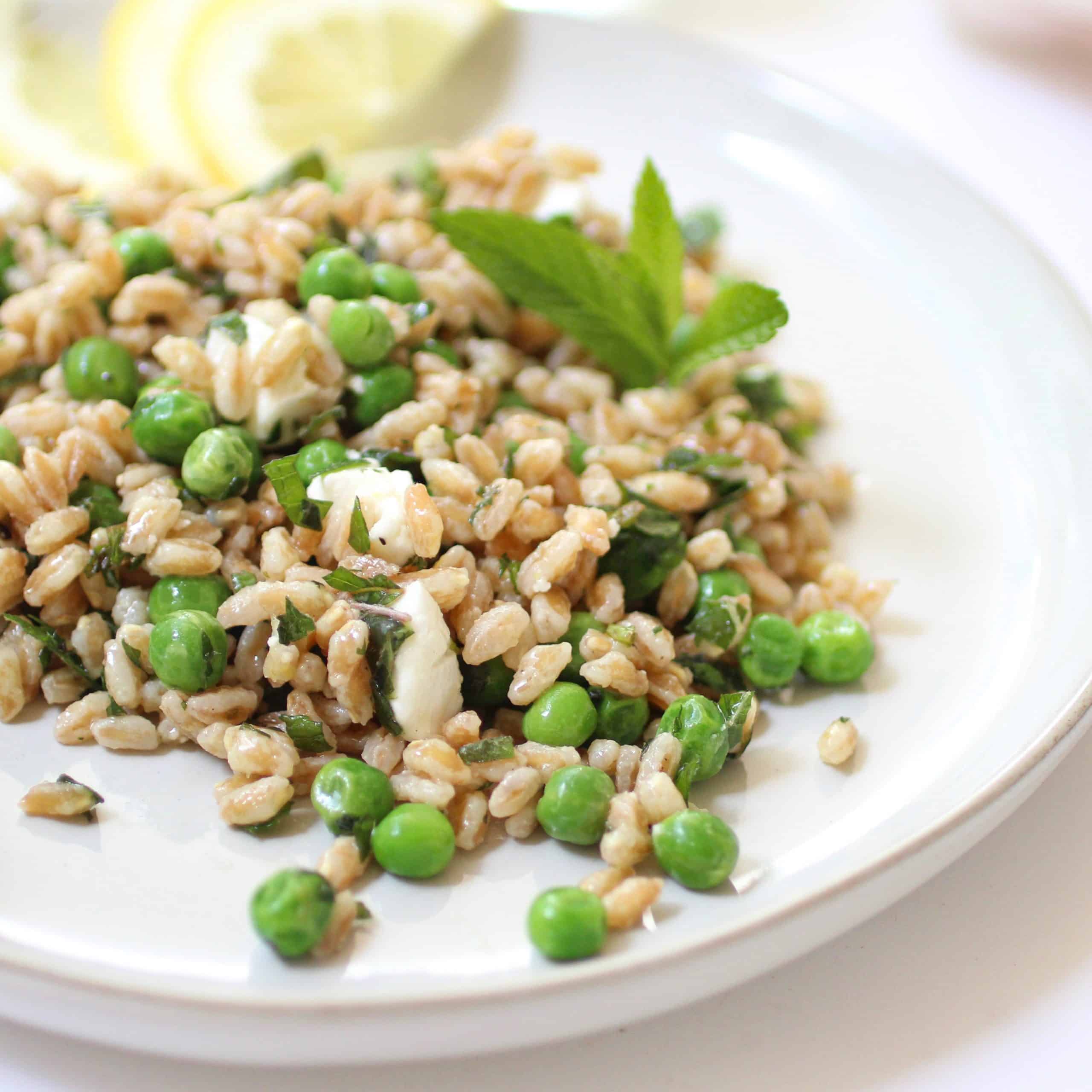 What is Farro and is it good for me?
Farro is an ancient grain said to have originated in the Fertile Crescent. The Italians have dined on it for centuries. It's hugely healthy, full of fiber, protein, magnesium and iron. With its slightly nutty taste and satisfying chewiness it's a fantastic and delicious alternative to rice or quinoa.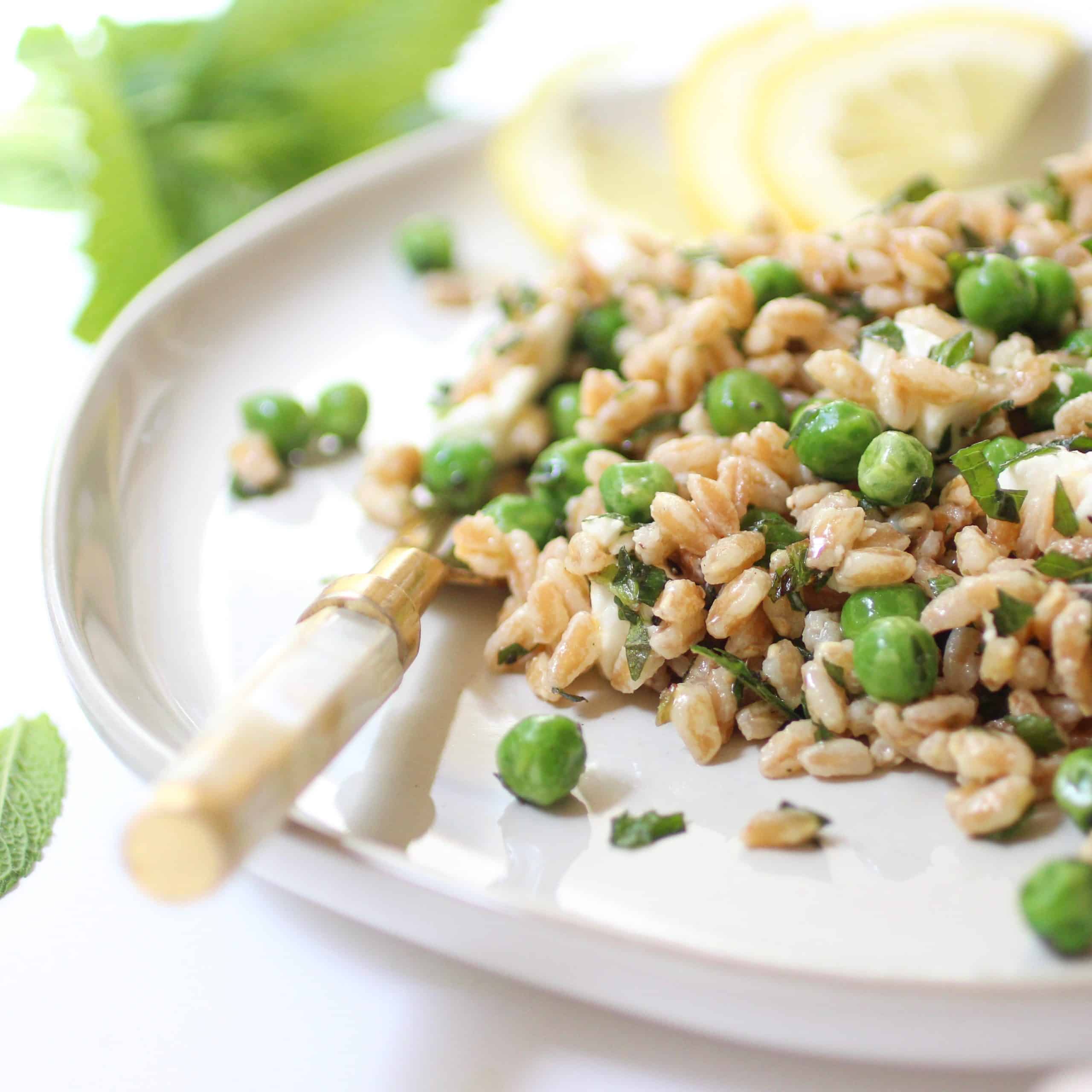 Farro is NOT spelt!
They occasionally get mistaken for each other. Spelt is a different grain, it's rounder and softer than farro.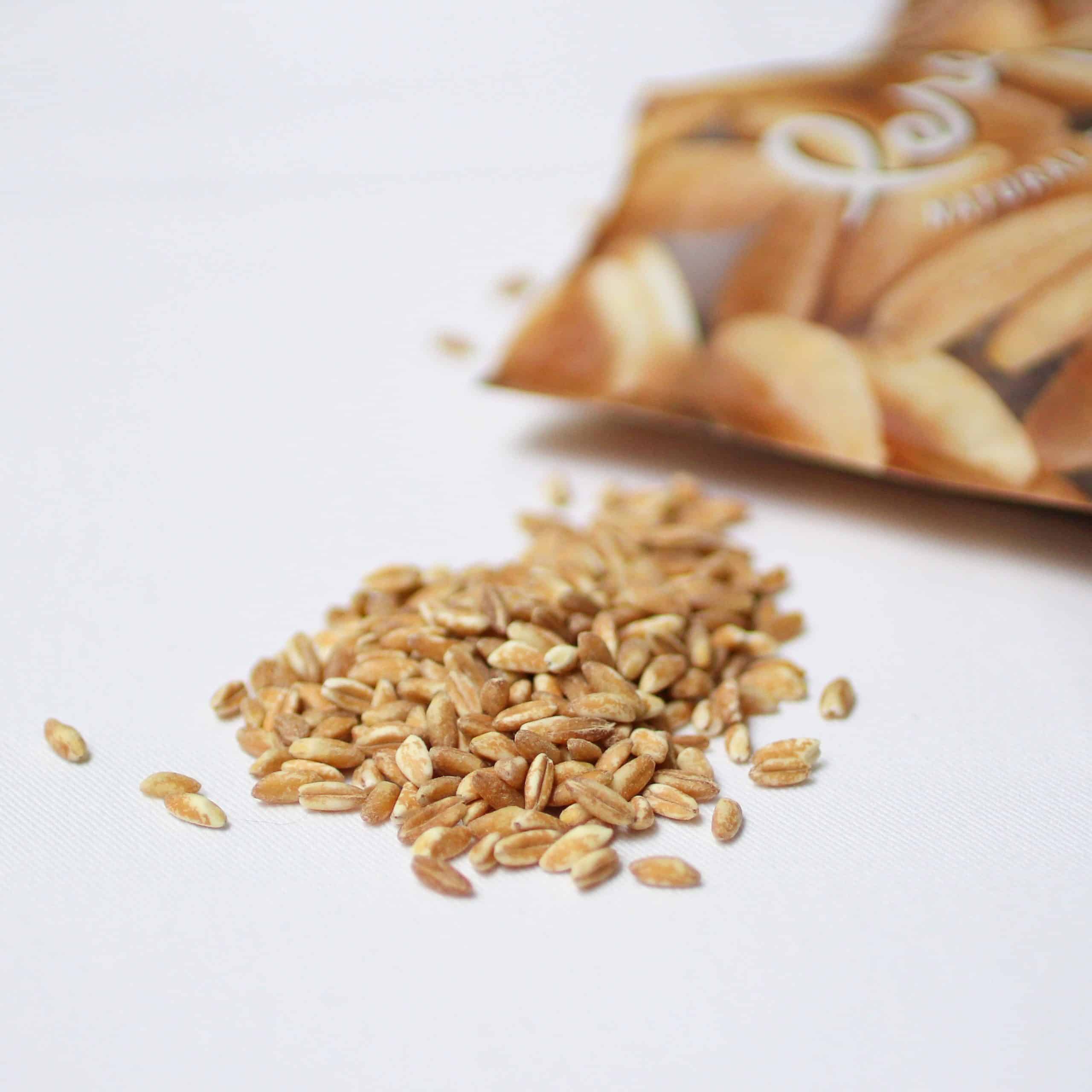 What's in Farro and Pea Salad?
Farro – see above
Fresh mint
Peas
Non dairy feta cheese – optional
Plenty of lemon zest and juice
A delicious no oil dressing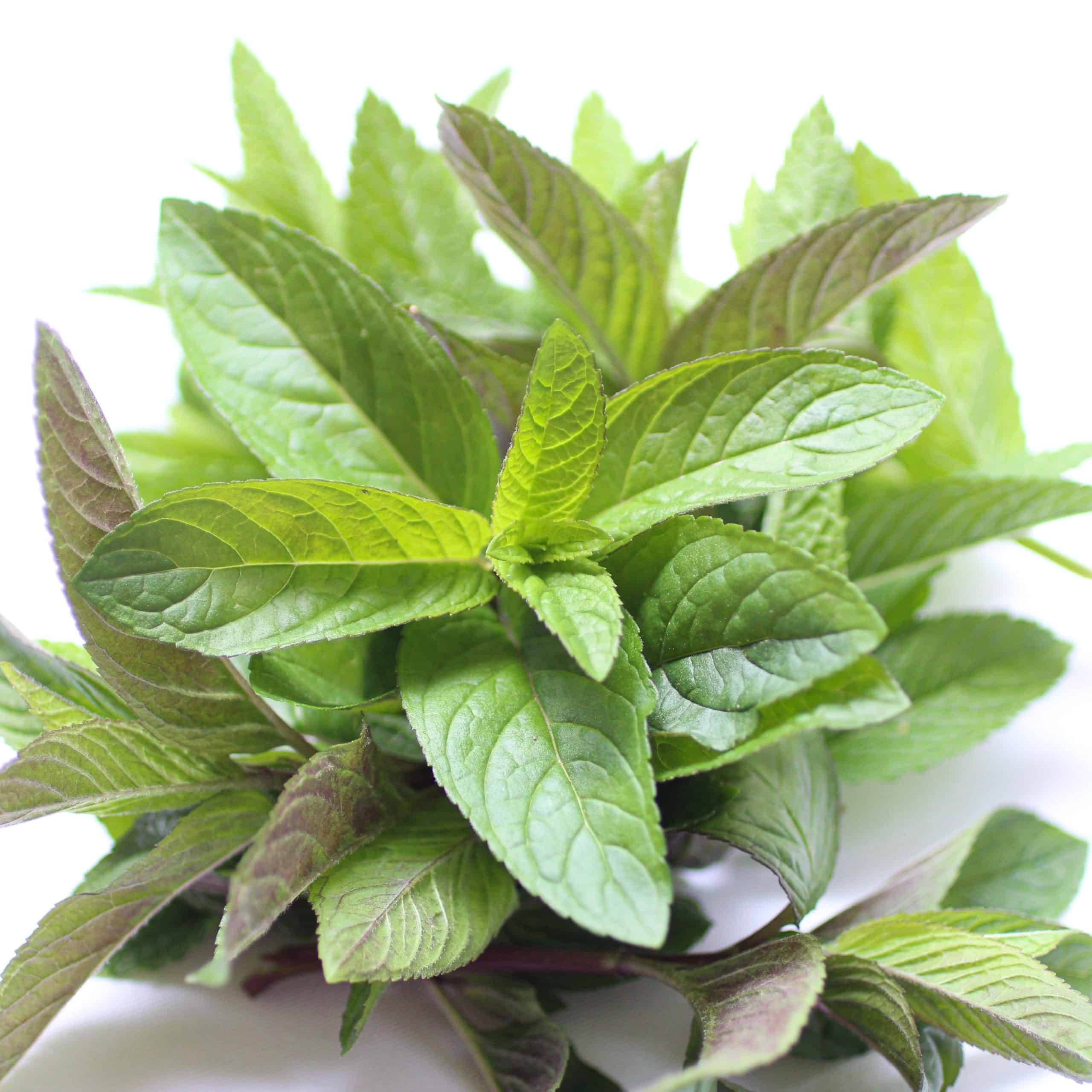 How do I make Farro and Pea Salad?
Easy.
Make the farro. I would advise following the directions on the packet but essentially place 1 1/2 cups of farro into a pan, add 3 cups of water, cover, bring to the boil, turn down to a simmer and cook for 15 minutes or until al dente. Drain off any excess water.
Make the dressing and pour over the warm farro, add the peas then allow it too cool for 5 minutes or so.
Add the mint and vegan feta if using.
Stir to combine, taste and add more salt, pepper, mint or lemon juice if desired.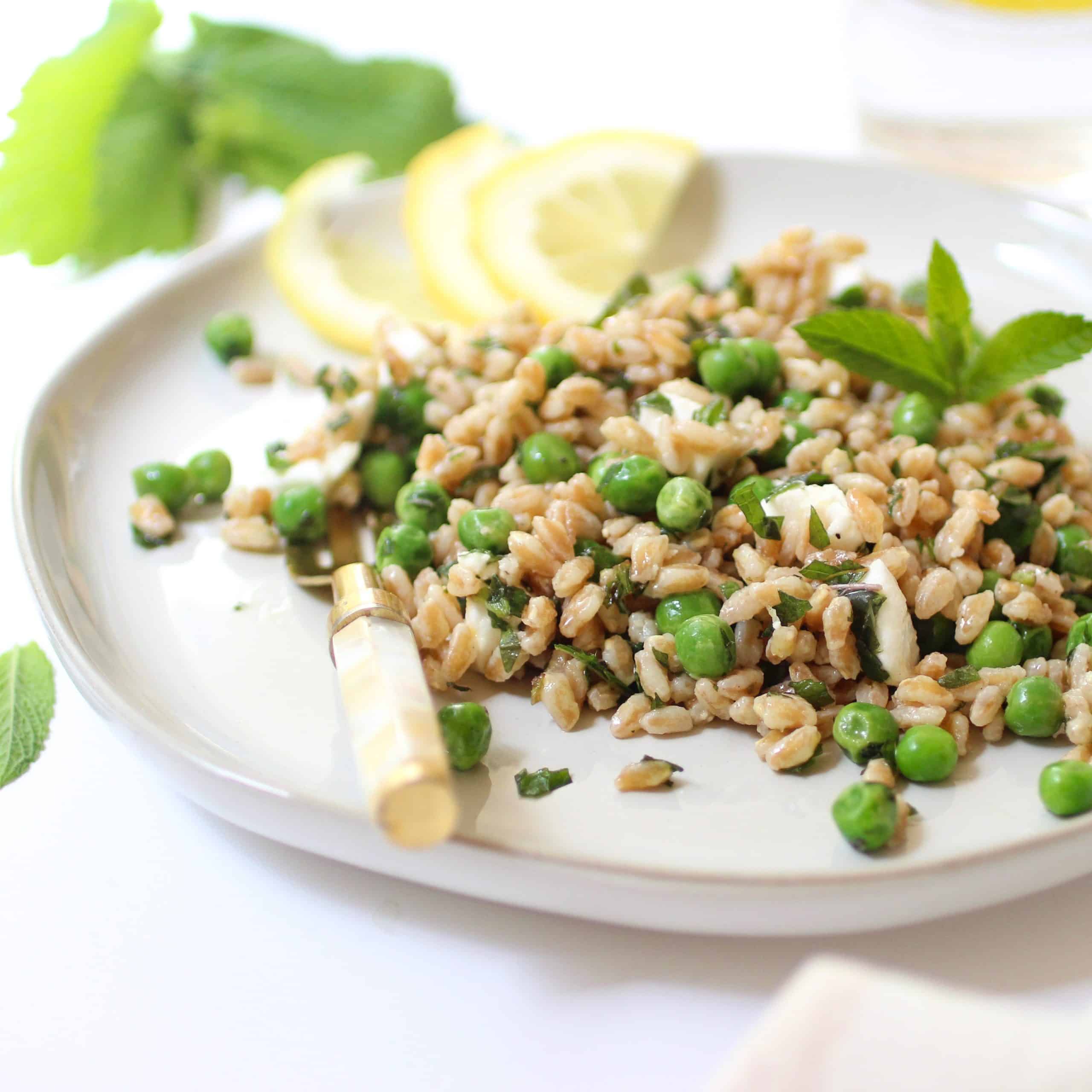 Tips for making a perfect salad!
Don't over cook the farro, you want to keep that nice chewy "bite" to it.
Allow the farro to cool a little before you add the mint otherwise the mint will oxidize and turn black 🙁
Taste well, add more salt (optional) pepper, lemon juice/zest and mint to your desired taste.
There is no need to cook the frozen peas, just stir them into the warm farro and they will turn bright green and be full of flavor.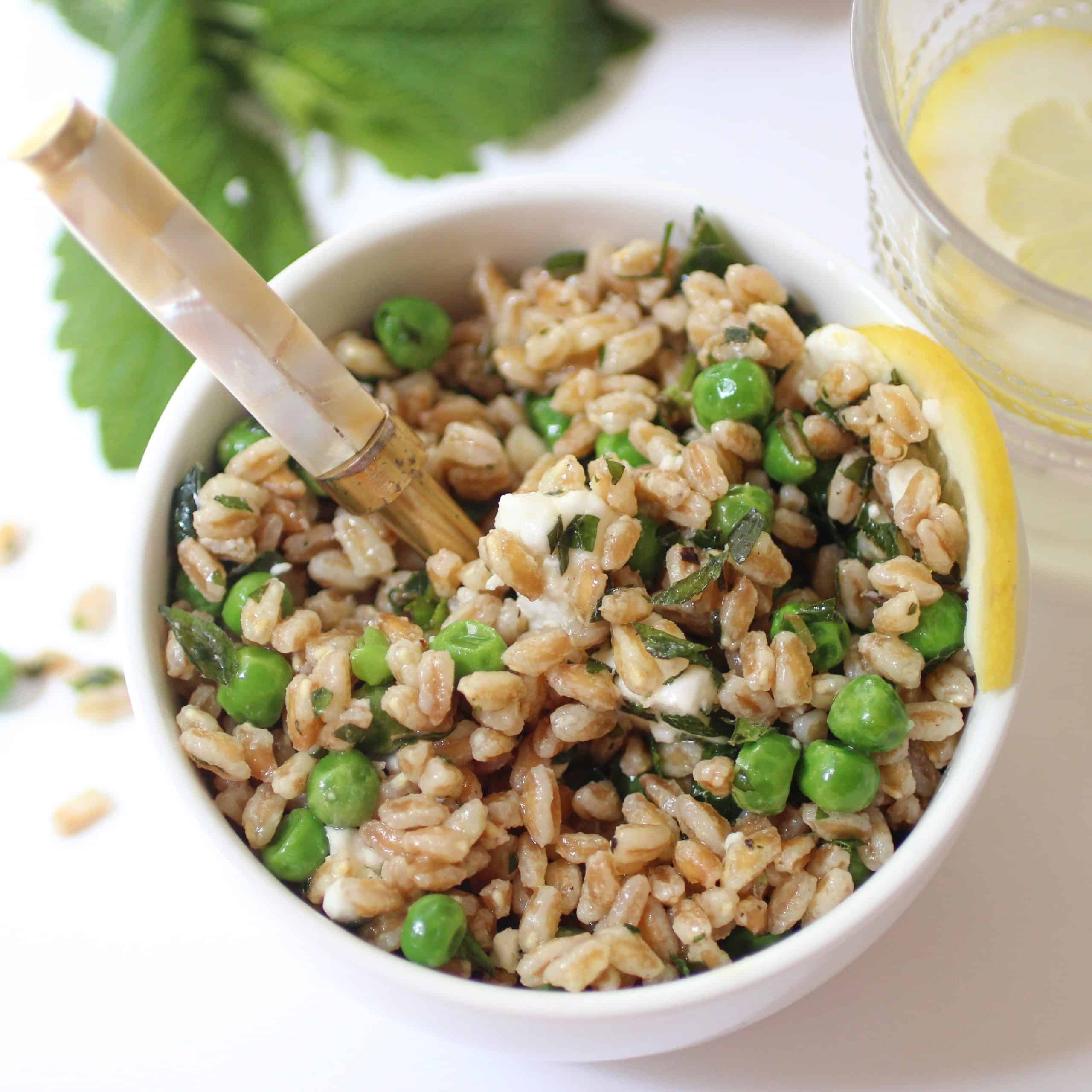 Can I make this in advance?
Yes you can, it will sit happily in the fridge for a day or two. I would however suggest you taste the salad just before serving and if needed add more lemon zest/juice and fresh mint to "wake it up a little."
A word on Dressings!
Dressings made with olive oil can easily add HUNDREDS of calories to an otherwise healthy dish. The Whole Food Plant Based World goes without olive oil all together. It's really not as difficult as it sounds, I'm attaching a video from Jane Esselstyn with a choice of three no oil dressings. I used the 3-2-1 dressing and it was delicious. However if you wish you can switch the maple syrup to a drop or two of stevia for a lower sugar version.
Jane Esselstyn's No Oil Dressing
Looking for other wonderful salads? Try these;
Print
Farro and Pea Salad with Mint and Lemon
Author:
Prep Time:

10 minutes

Cook Time:

15 minutes

Total Time:

25 minutes

Yield:

6

side servings

1

x
Category:

salad

Diet:

Vegan
1 1/2 cups farro
4–6 oz Violife Feta Cheese or your favorite non dairy feta cheese
1 cup fresh mint, chopped
1 lemon for extra juice and zest
10 oz package of frozen peas
For the dressing:
3 tablespoons balsamic vinegar
2 tablespoons Dijon mustard
1 tablespoon maple syrup or a drop or two of liquid stevia
Zest and juice of a lemon
1 teaspoon kosher salt (optional)
1/2 – 1 teaspoon freshly ground black pepper
Instructions
Cook the farro according to the package directions.
To make the dressing mix together the balsamic vinegar, mustard, maple syrup or stevia, lemon zest and juice, salt, pepper. Taste as you go, add more salt and pepper as you desire.
Pour the dressing over the farro. Stir well, you may not need all the dressing.
Add the peas (they do not have to be cooked – they will cook in the heat of the farro) to combine. Allow too cool for 5 minutes or so.
Stir in the mint and "feta cheese" if using.
Taste and adjust the seasonings to your liking.
Keywords: salad, feta, mint, farro,
If you've whipped up this Farro and Pea Salad or any other recipe on The Well Fed Yogi, please do rate the recipe and leave me a comment below, I would love to hear from you! If you snapped some shots of the salad, please do share it with me on Instagram so I can repost on my stories!
Happy cooking and eating!