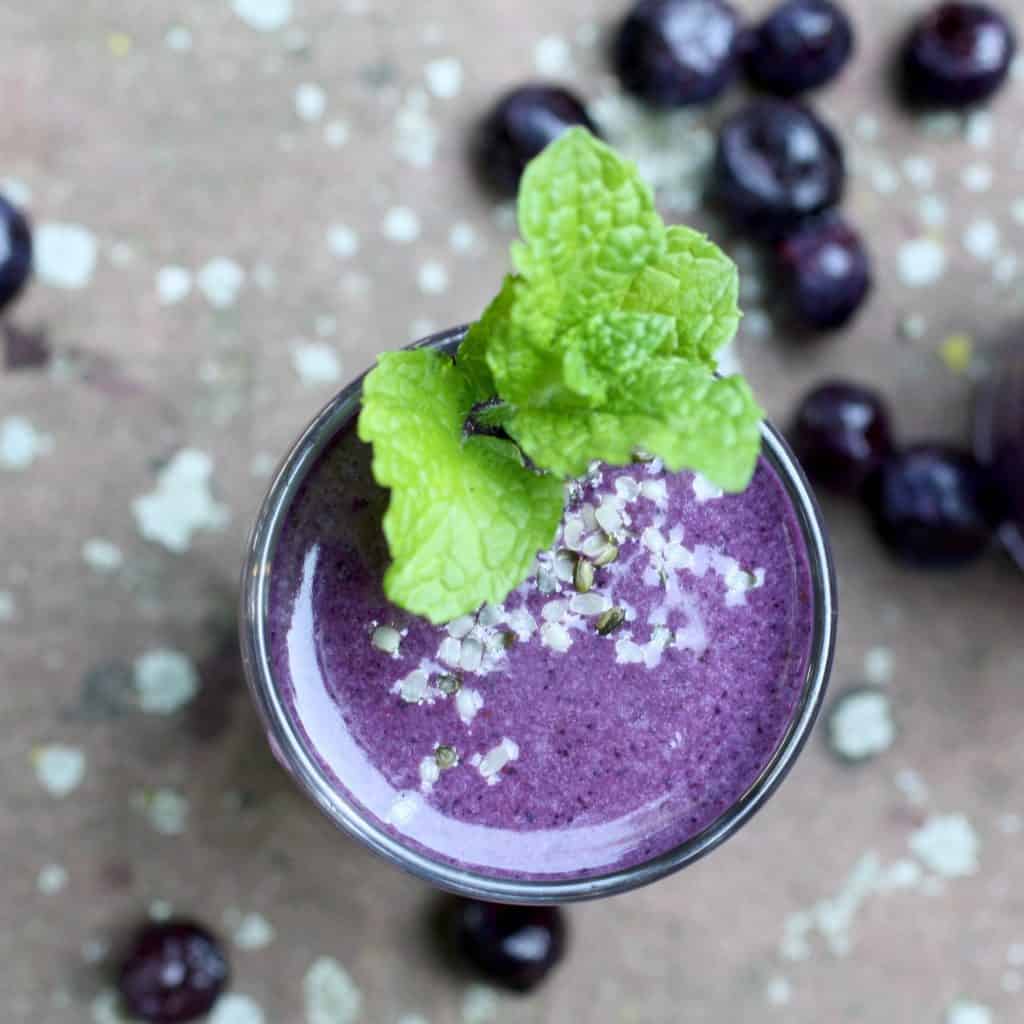 Just look at the color of this glorious smoothie – then think about all the antioxidants from the blueberries, the healthy fat from the avocado, the plant based protein from the hemp seeds and vegan protein powder and then best of all,  taste it – it's divine. I couldn't think of a better way to start the day, or a quick pick-me-up in the afternoon.  This always reminds me of the blueberries that grew wild in the countryside in England when I was a child. We would eat buckets of them – completely taking their wonderfulness for granted. These days I use frozen organic wild blueberries which are wonderfulI and I suppose it is easier just to pull them out of the freezer.
If you don't have hemp seeds and chia seeds – no matter – it will still be a powerhouse treat without. If you'd like to lace your smoothie with some spirulina or chlorella and add a teaspoon of your favorite nut butter for some added protein that would be a great idea. Maybe throw in a handful of baby spinach leaves for a little more green power – the sky's the limit with smoothies, just don't forget the blueberries:)
Blueberry Coconut Smoothie
Author:
Prep time:
Total time:
Ingredients
8 oz your favorite non dairy milk
1/2 cup frozen blueberries
1/4 avocado
1/2 frozen banana
1 tablespoon hemp seeds
1 teaspoon chia seeds
1 scoop vegan protein powder
Optional add ins:
Spirulina
Chlorella
nut butter
baby spinach
Instructions
Place all the ingredients in a high speed blender and blitz.
Pour into a tall glass and enjoy.