To call something "best ever" is indeed a claim to fame but this Chickpea Salad is the best I've ever had. I hope you love it too:)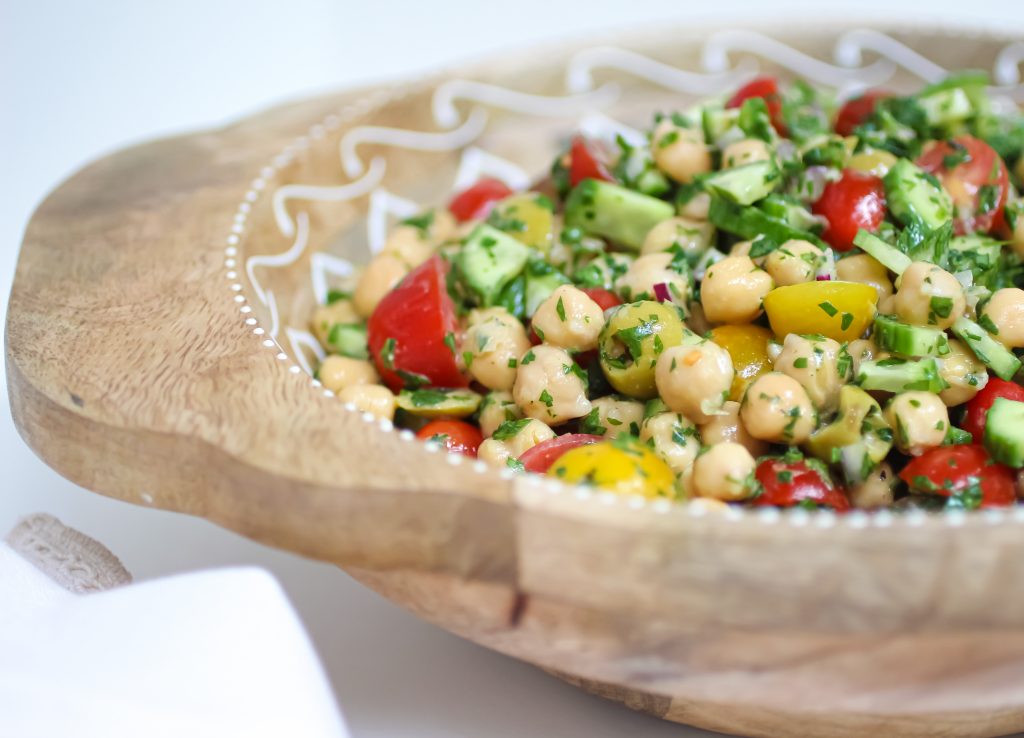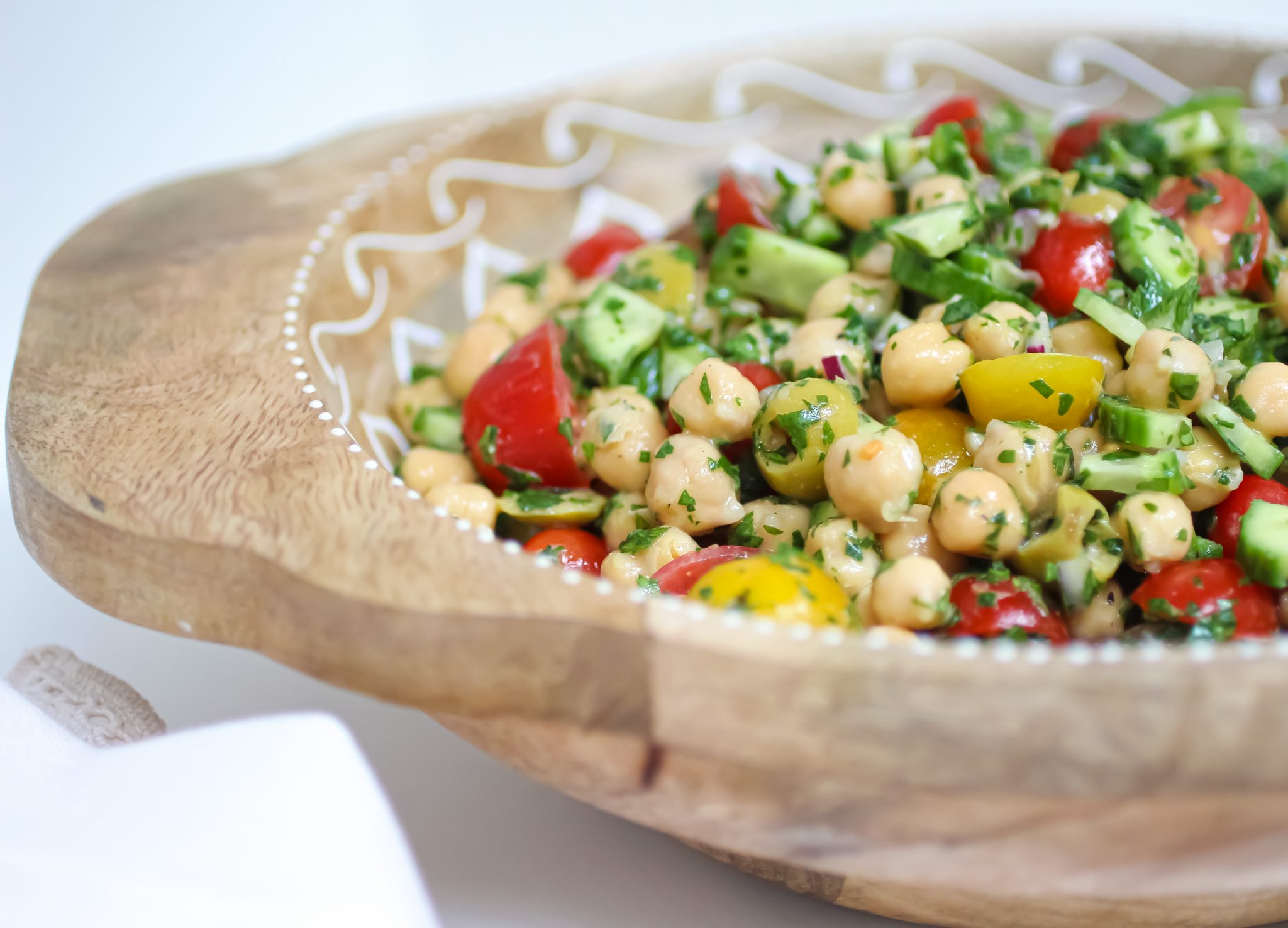 If you're looking for a deliciously nourishing summer salad that will work for multiple occasions this is it. How about this Best Ever Chickpea Salad for lunch. Try it with some added arugula, or stuffed into a pita for a hearty sandwich, or a side at a bbq, or packed into a lunchbox for the office. Get the idea? this is an extremely amenable salad. Not to mention totally yummy and hugely healthy.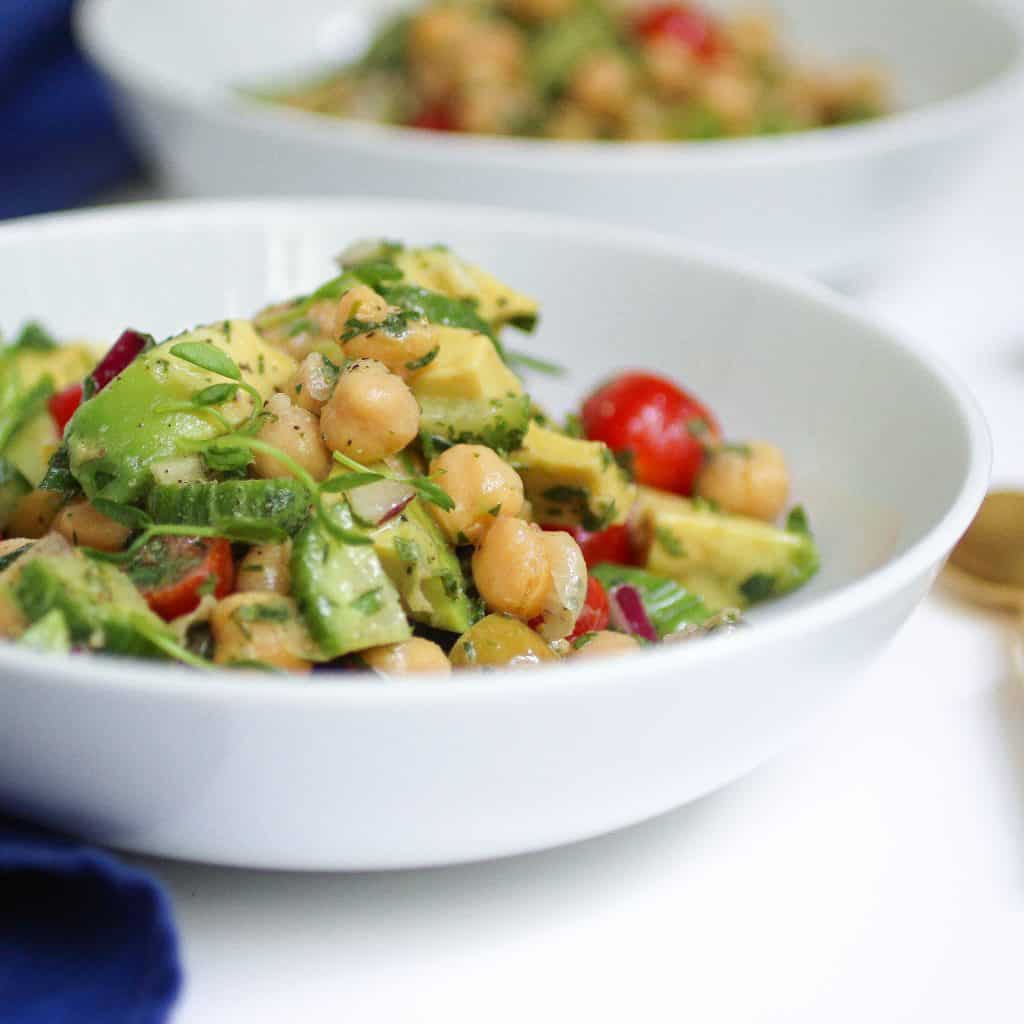 The secret ingredient in this is PARSLEY. I added tons of it, well a full cup, minced. That's about 3 cups before it's chopped. Parsley happens to be extremely good for you:
it contains about 154% Recommended Dietary Intake of Vitamin K
as well as decent amounts of Vitamins C and A.
It's been shown to control blood sugar and be good for your heart.
All fantastic reasons to add 3 cups of it to the salad. I'm lucky enough to have it growing like a weed in my garden, in fact there's so much it's beginning to go to seed – it looks so pretty I had to take a picture.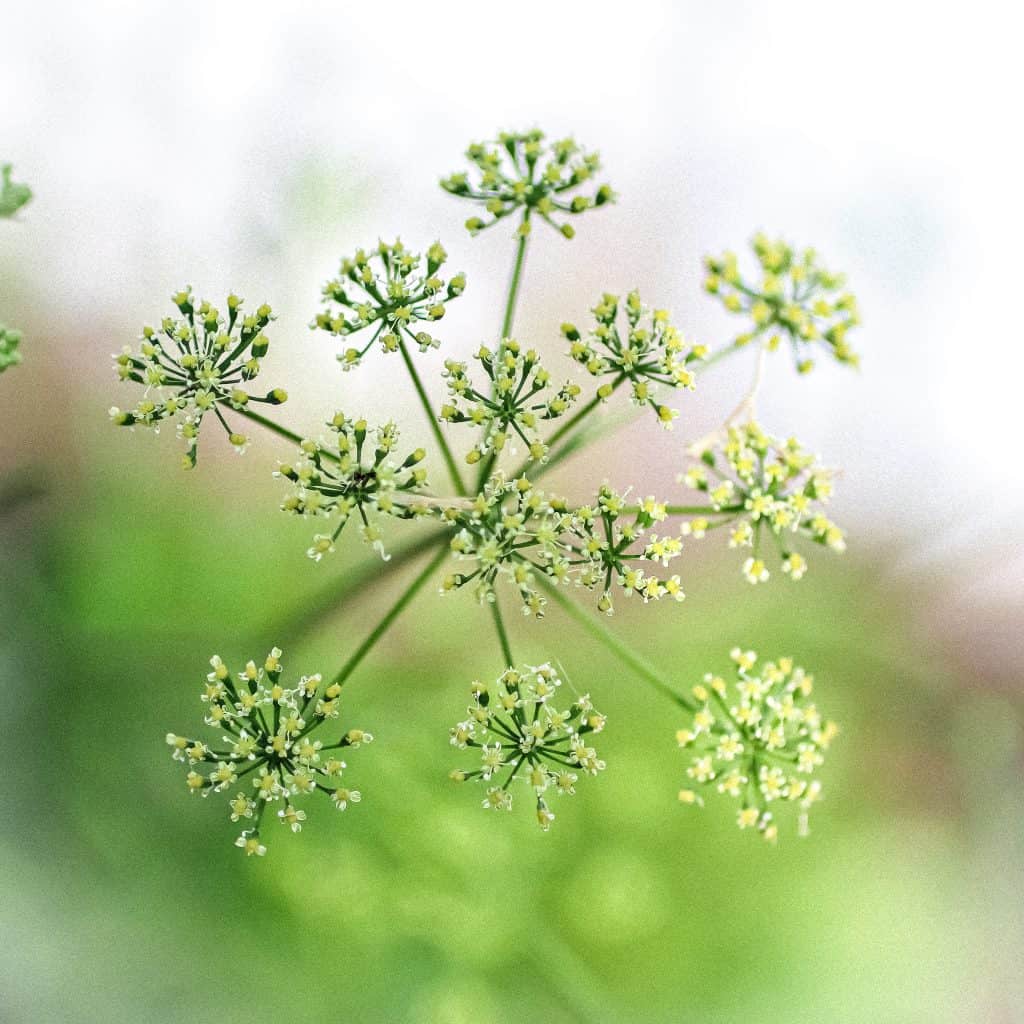 Like any great salad you need a fabulous dressing, I used tahini, lemon juice and red wine vinegar in mine as the flavors really perk up the blandness of the chickpeas. There's a lot of lemon juice in the recipe, I added the juice and zest of a lemon to the salad ingredients and more zest and juice to the dressing, lemon juice just lifts everything and makes it "zingy." I love Mediterranean flavors don't you?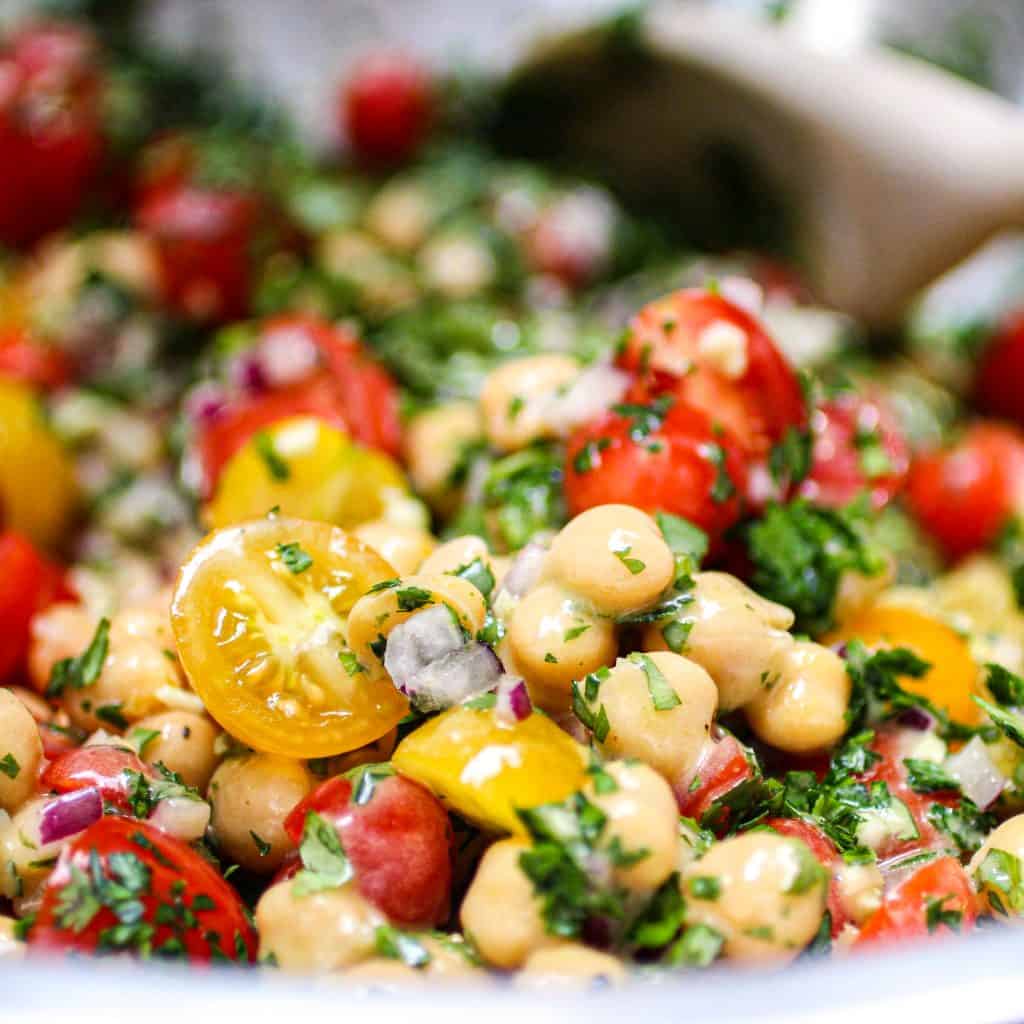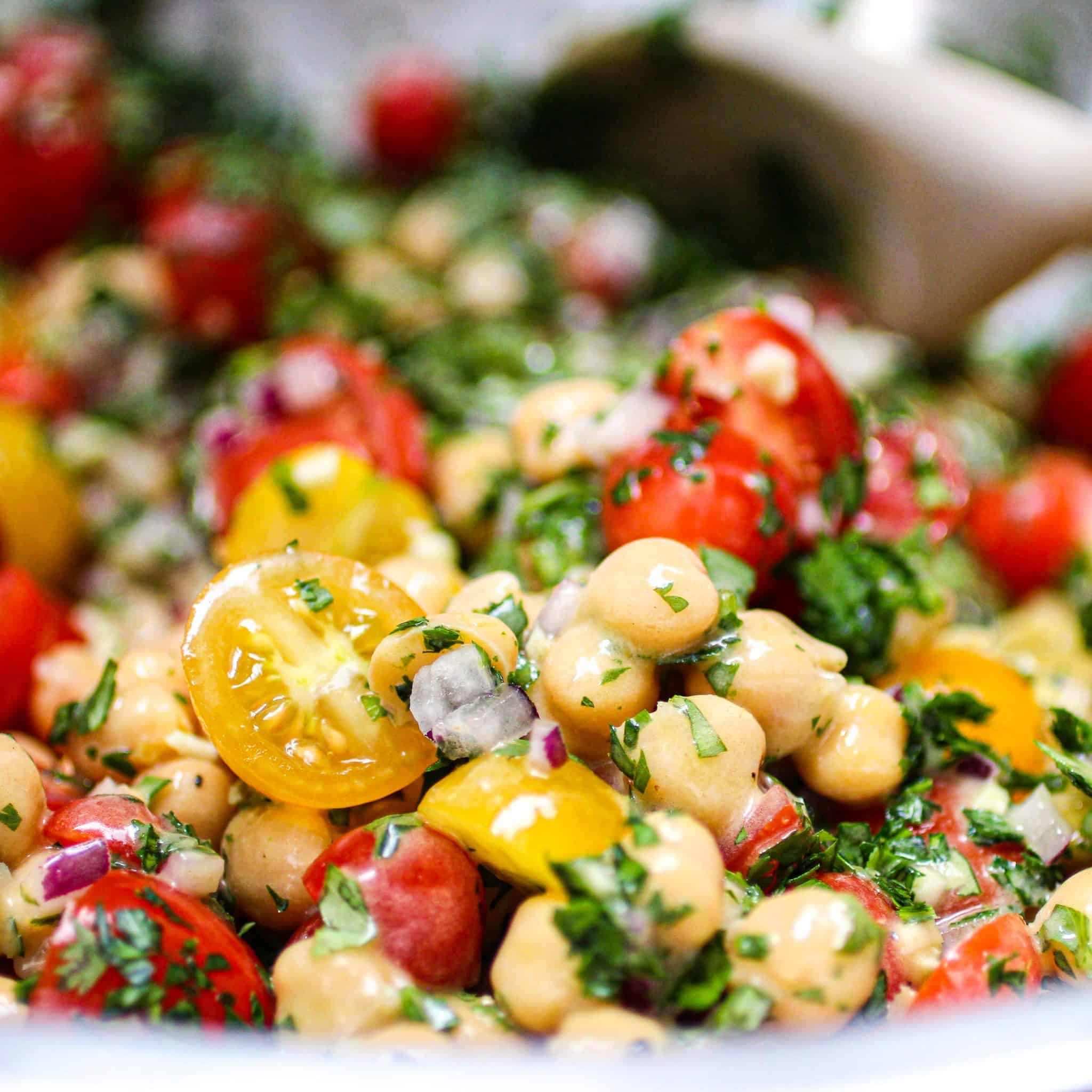 This keeps well in the fridge for a good 3 days so make plenty.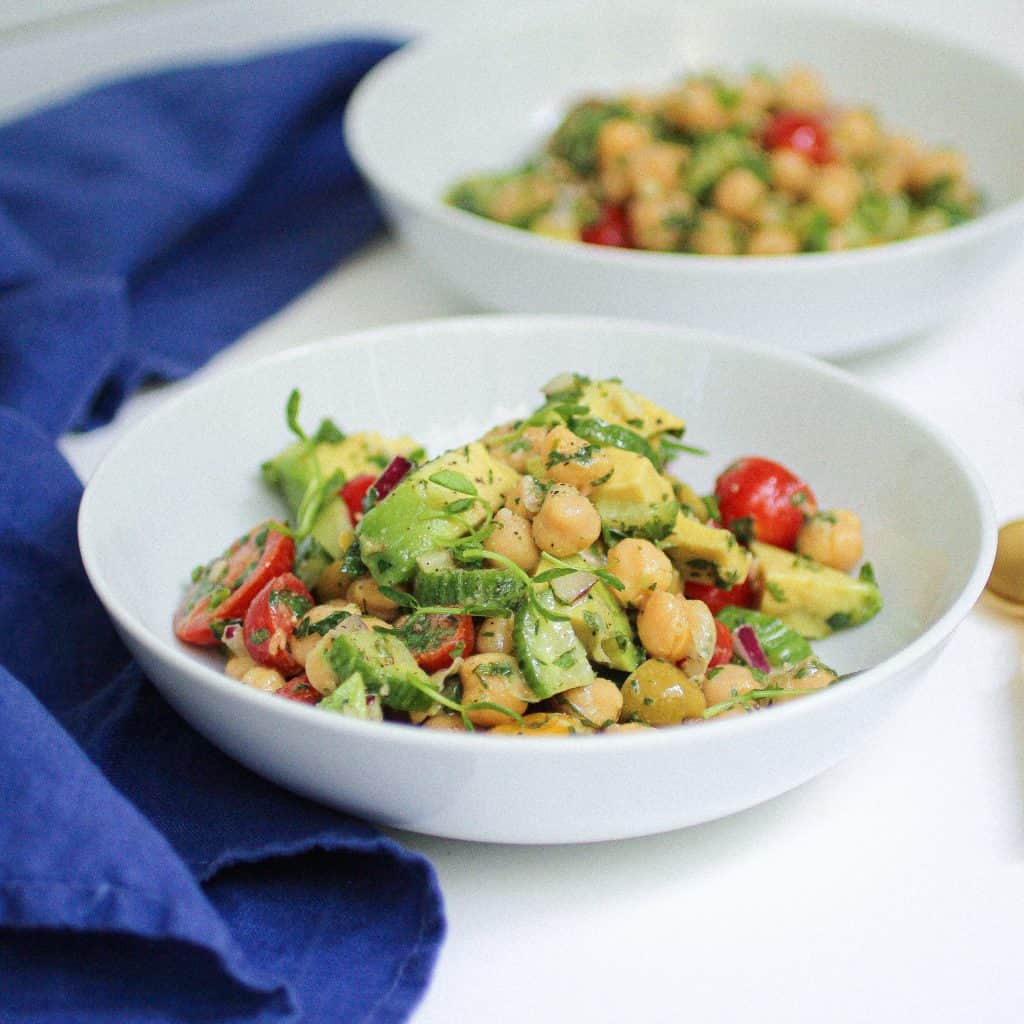 Print
Best Ever Chickpea Salad
Author:
Prep Time:

20 minutes

Total Time:

20 minutes

Yield: Serves

4

1

x
Category:

salad,
For the Salad:
2, 14 oz can chickpeas, drained and thoroughly rinsed
8 oz cherry tomatoes (tri colored is lovely) washed and halved
1 English cucumber, seeded and large diced
1 cup densely packed minced parsley (about 3 cups unchopped)
1/4 cup diced red onion
1/2 cup pitted olives (black or green or a combination)
1 avocado, peeled, pitted and cut into chunks
Zest and juice of a lemon
1 teaspoon freshly ground black pepper
For the dressing:
1 tablespoon Dijon mustard
1 tablespoon tahini
1 tablespoon red wine vinegar
Zest and juice of a lemon
Freshly ground black pepper to taste
1/2 cup filtered water
Instructions
In a large mixing bowl combine all the salad ingredients.
In a separate bowl make the dressing. Combine the mustard, tahini, red wine vinegar, lemon zest and juice, salt and pepper. Mix to combine.
Whisk in the filtered water, tasting as you go, you may like a little less or a little more depending on your taste. Adjust the pepper to your liking.
Pour the dressing over the salad ingredients, gently combine. Serve or the salad will happily sit in the fridge for up to 4 days.
Keywords: chickpeas, salad, vegan
Looking for other fantastic salads?
Don't forget to Pin it!