Brighten up your day with this Beautiful Berry Chia Pudding!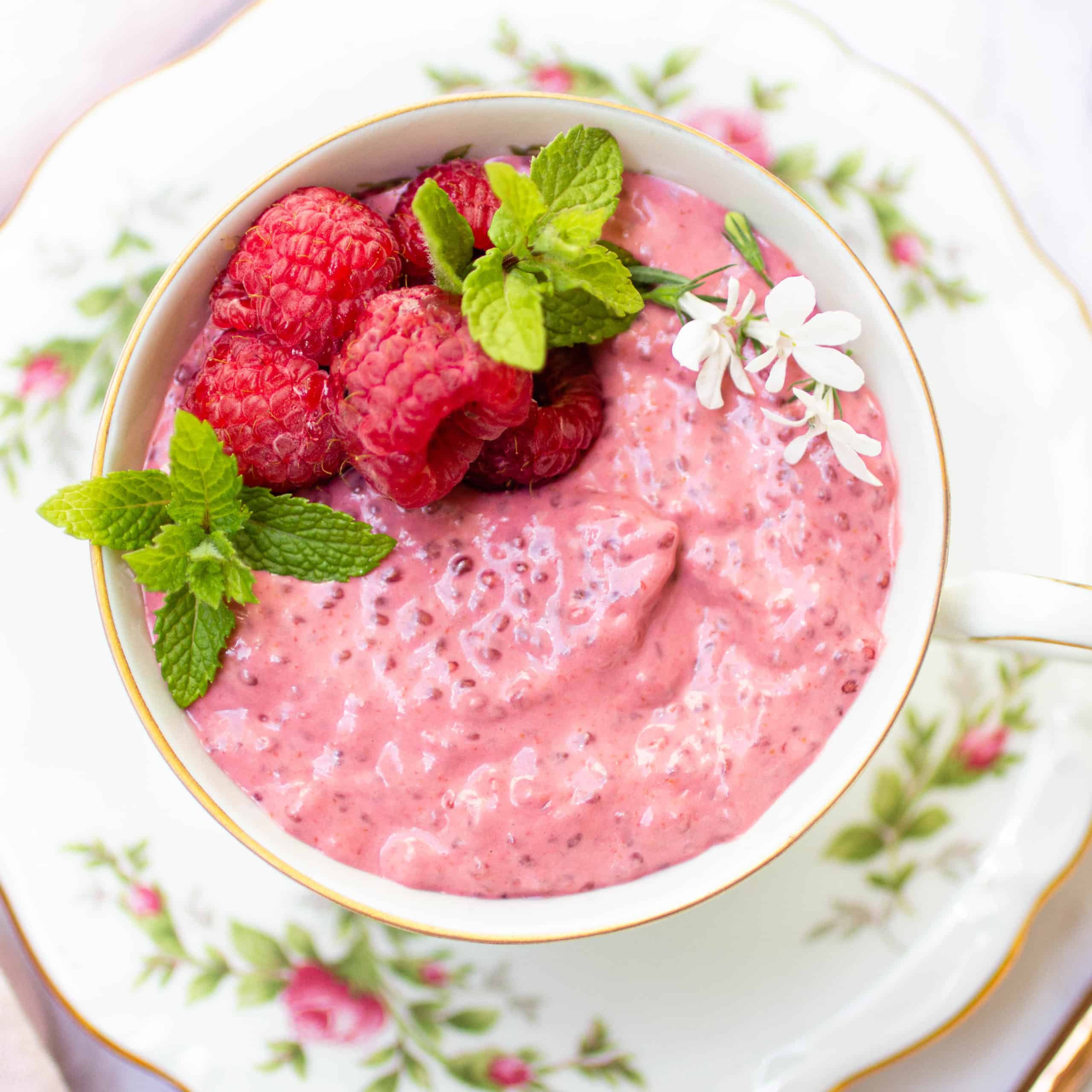 This is not your average chia pudding, the secret here is in the CASHEWS! The texture is all-important, having a luscious "creamy" taste elevates this Berry Chia Pudding above the everyday. Honestly, I can't think of a better way to start your morning!
Berries are extremely healthy, containing phytonutrients, vitamins, and minerals that deeply nourish our bodies and help ward off chronic disease.  Eating a cup of berries a day has been shown to strengthen the immune system and aid in longevity.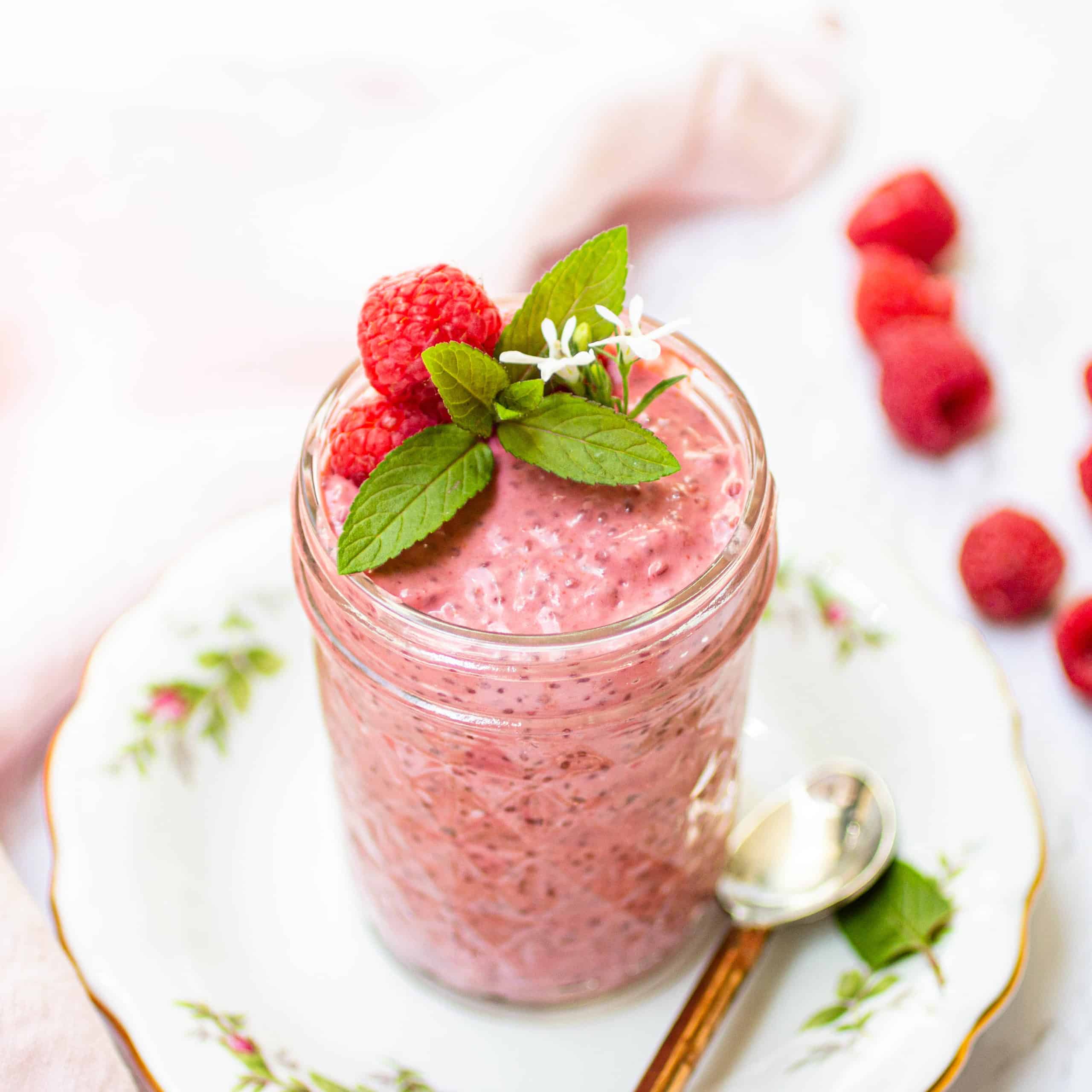 I've adapted this recipe from Amy Chaplin's lovely book Whole Food Cooking Every Day:
What's so great about Chia Seeds?
they're nature's way of providing us with healthy fats, in particular, omega 3 essential fatty acids
high in protein
loaded with antioxidants
nutrient-dense and calorie poor – which is excellent for weight-loss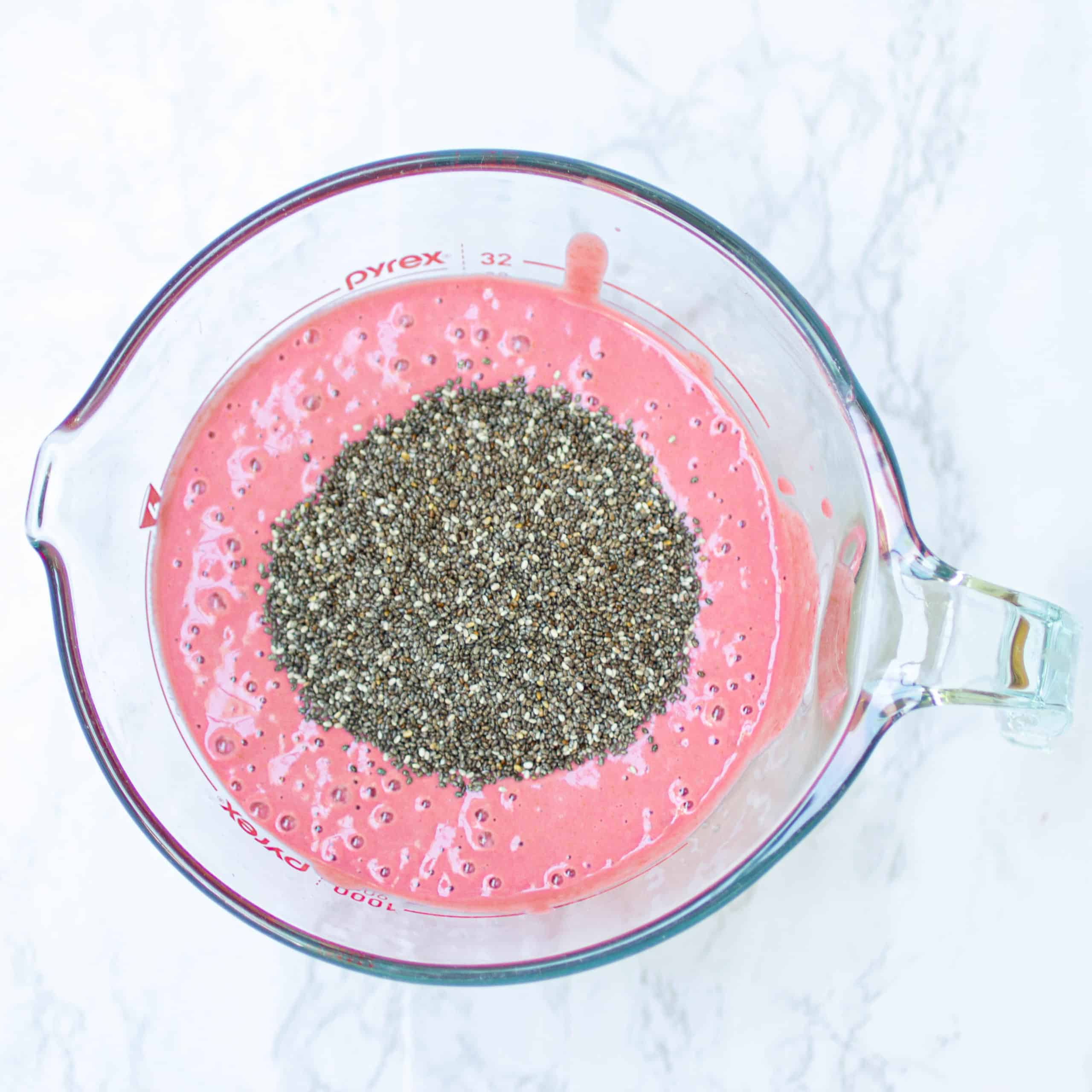 How do I make it?
Berry Chia Pudding is super simple to whip up.
Soak the cashews in boiling water to soften them up a little. If you're very short on time you can skip this step
Heat the frozen berries and OJ for about 5-10 minutes
Blitz in a high-speed blender along with the drained and rinsed cashews, then add the chia seeds and stir well. Allow to chill in the fridge for an hour or so
That's it!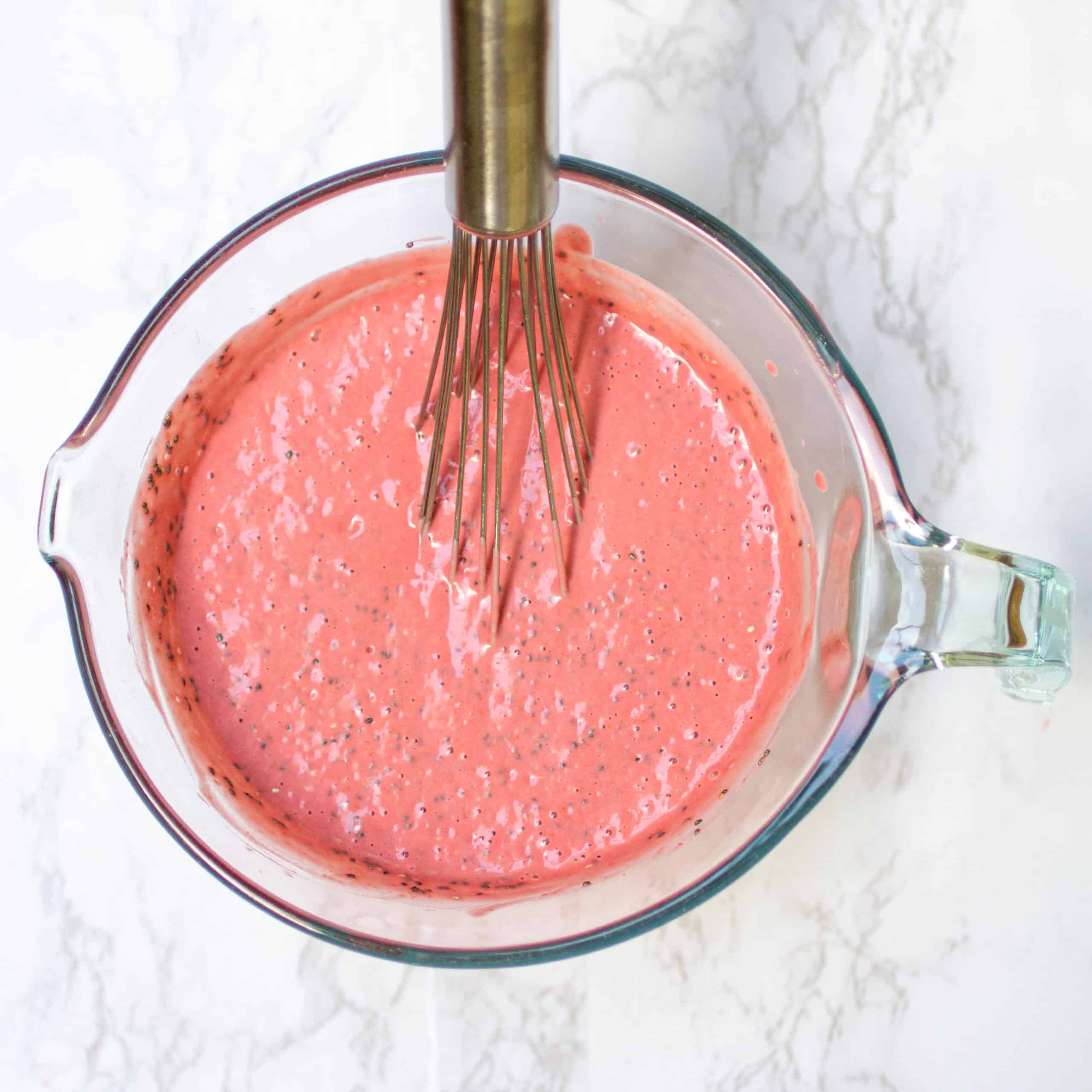 What equipment do I need to make this Beautiful Berry Chia Pudding?
A high-speed blender such as a Vitamix makes all the difference!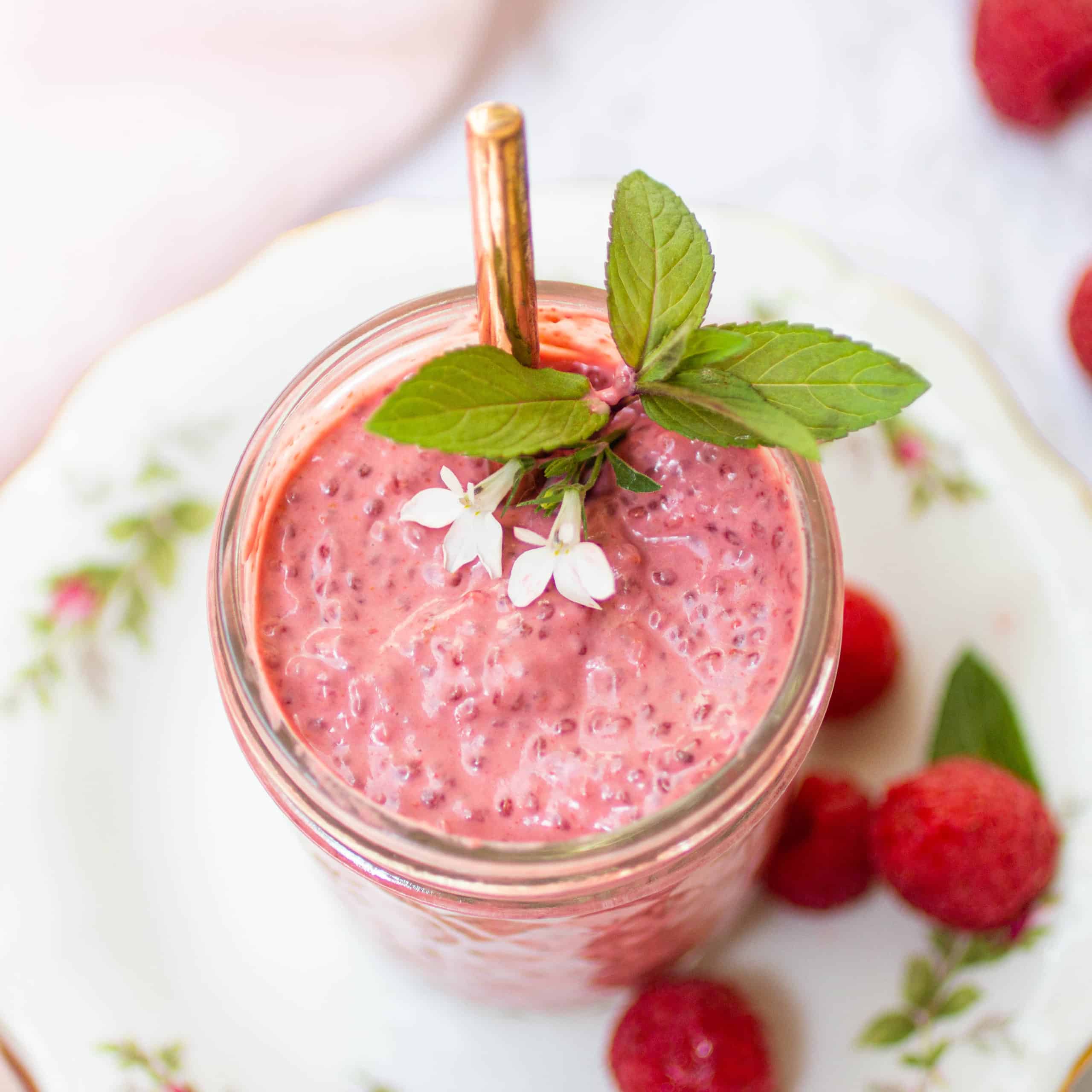 I hope you love this Beautiful Berry Chia Pudding! If you do make it please take a picture and share it on  INSTAGRAM and I'll repost it on my stories. I'd love to hear from you, please leave a comment and rate the recipe! Thanks so much and Happy Plant-Based Cooking!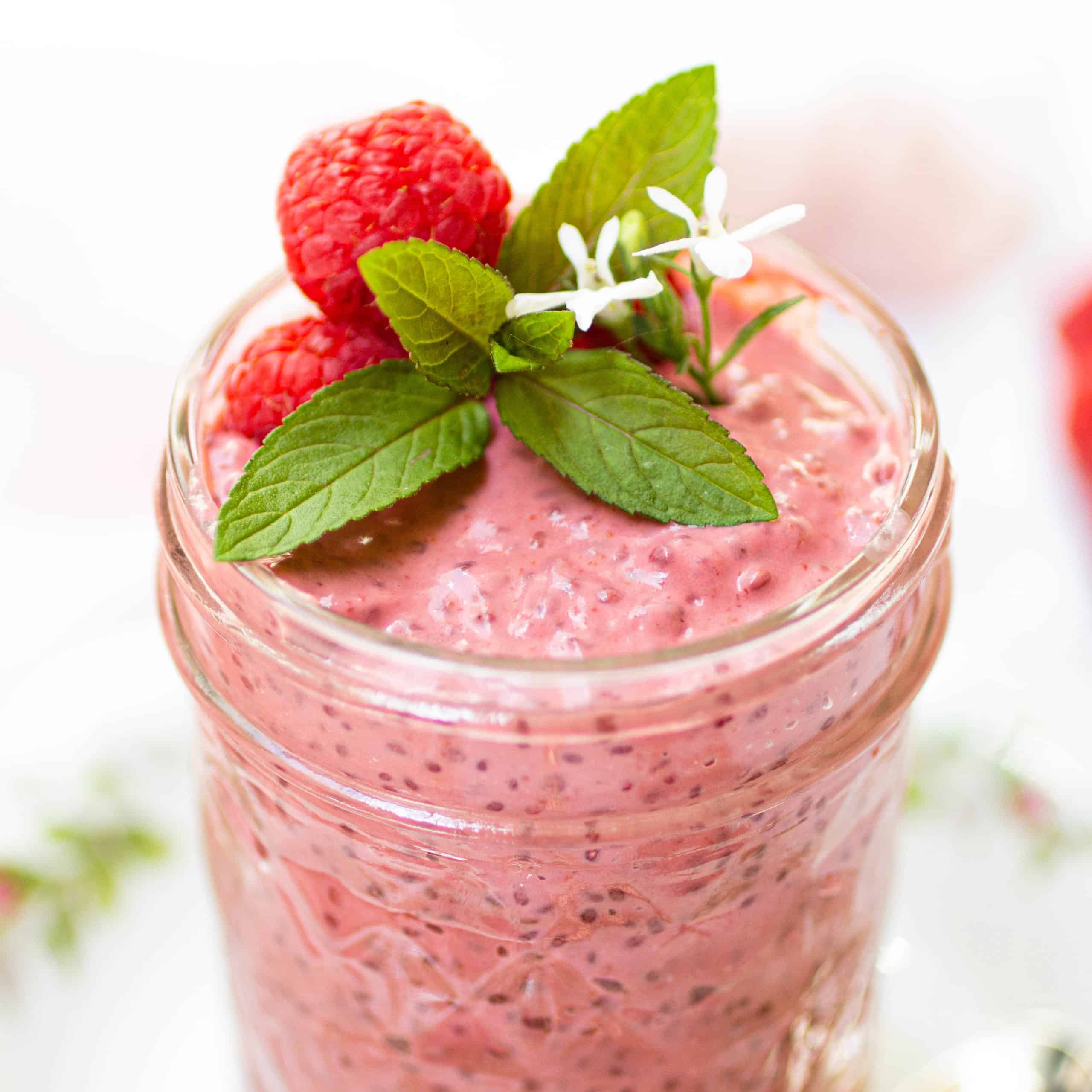 Print
Beautiful Berry Chia Pudding!
A delectable "creamy" chia pudding treat.
4 cups frozen berries
Zest and juice of a large orange
1/4 teaspoon of ground cinnamon
2 teaspoons vanilla extract
1/2 cup raw, unsalted cashews
6 tablespoons Chia seeds
Instructions
Soak the cashews in a bowl of boiling water for 15 minutes.
Place the frozen berries, cinnamon, orange zest, and juice in a medium pan bring to a boil, turn down to a simmer, and cover. Allow to bubble away for about 5 minutes. Remove from the heat and cool slightly.
Thoroughly drain and rinse the cashews.
Pour the berries, drained cashews, and vanilla extract into a high-speed blender. Blitz until smooth.
Transfer into a bowl, add the chia seeds, whisk well, cover, and place in the fridge.
Allow to chill for at least 2 hours, whisking occasionally to distribute the chia seeds evenly.
The pudding with thicken further if it is left overnight, if it's too thick for your liking, add a tablespoon or two of your favorite plant milk.