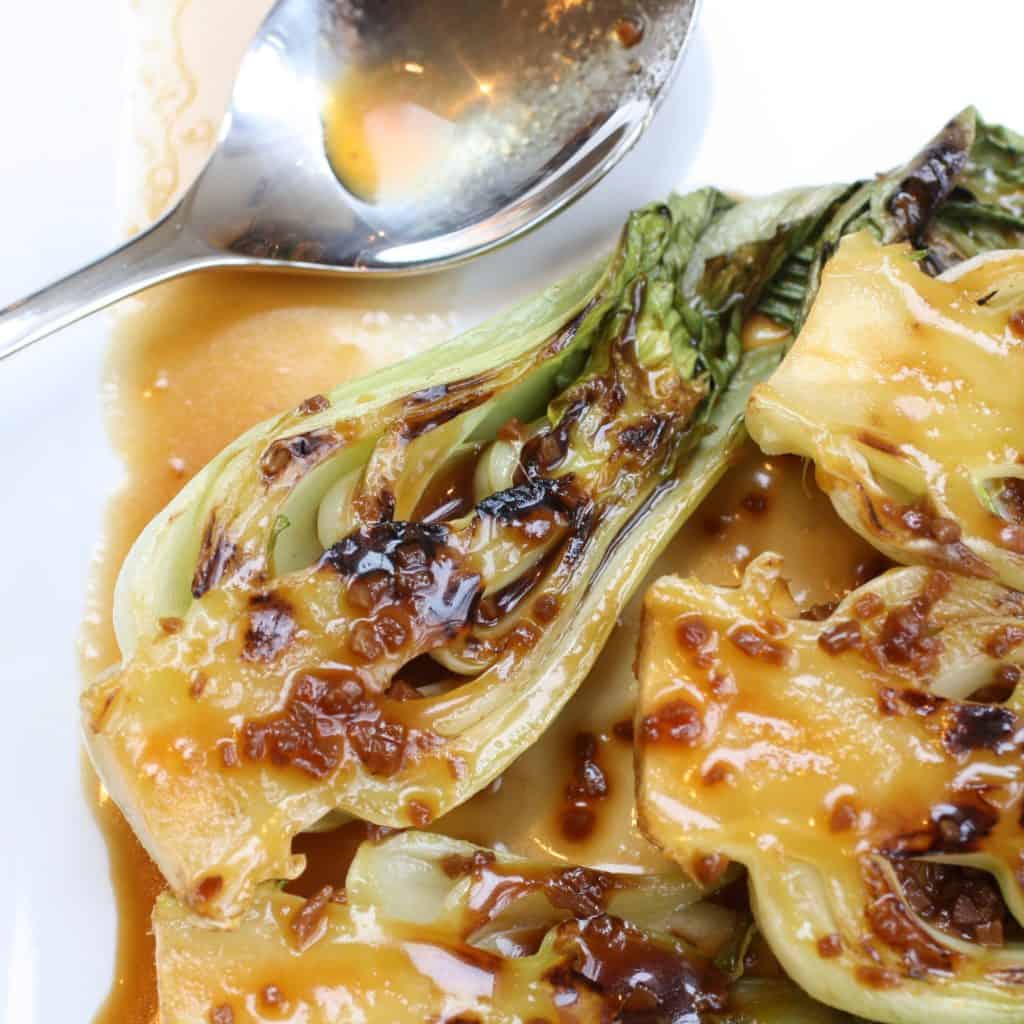 In the past I've bought bok choy home with all good intentions, I was going to make a stir fry, or a soup with udon noodles and little cap mushrooms, I was even going to grill it and sprinkle over some pretty sesame seeds, but none of those things ever happened, instead it sat in the fridge until the leaves turned yellow and wilted. Sad. However the other day I stumbled across a way of serving my bok choy which everyone seems to love, it's gently simmered in a luscious teriyaki sauce making it irresistible to even the most ardent vegetablephobes.
Like most vegetables, bok choy is a powerhouse of nutrition. It contains a wealth of vitamins C, A, and K, and is an excellent source of calcium, magnesium, potassium, manganese, and iron. That's not all – it supplies potassium for healthy muscle and nerve function. I'm always amazed by the healthy properties of vegetables, they're so taken for granted – or worse pushed to the side of the plate, while offering SO many of the health benefits we all need. I hope you'll love this recipe and consequently enjoy your bok choy all the more:)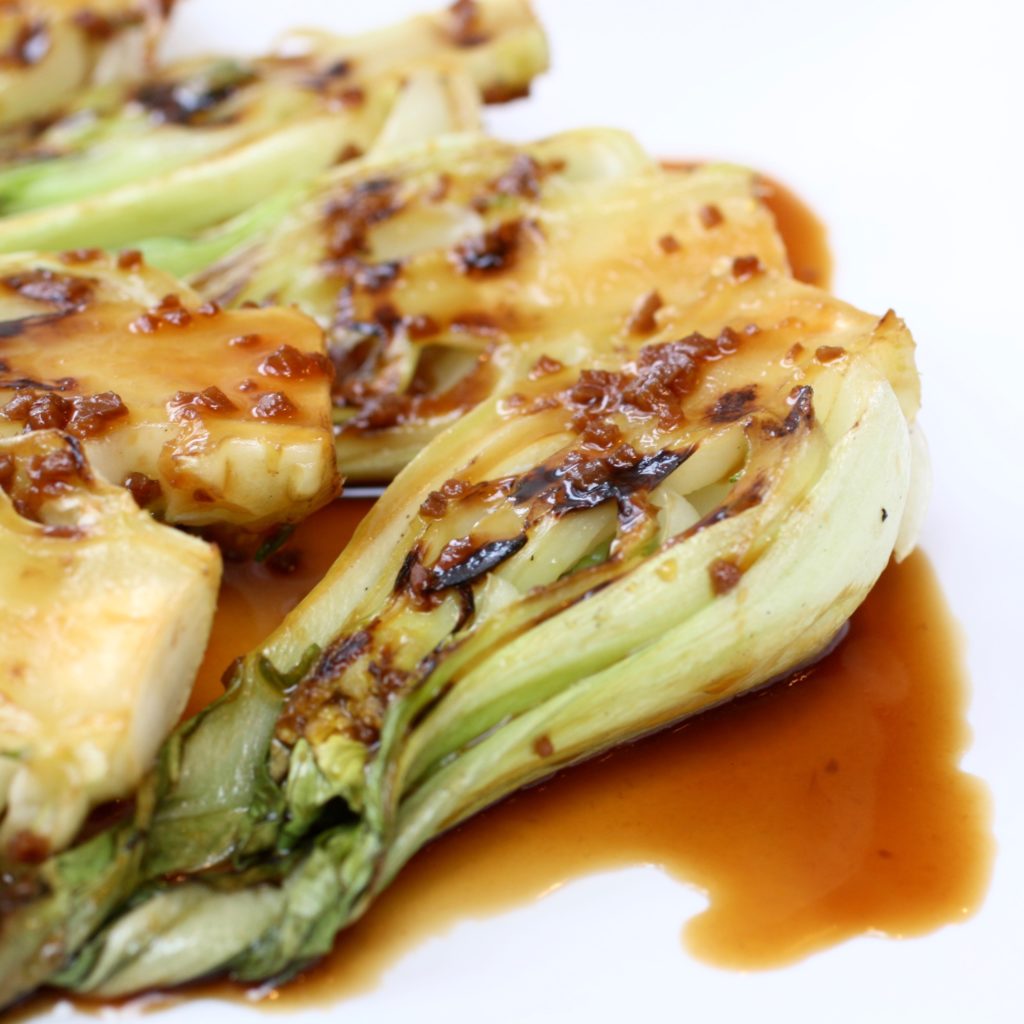 Baby Bok Choy with Teriyaki Sauce
Recipe Type
:
Quick and Easy
Cuisine:
Vegetarian, Vegan,
Author:
Prep time:
Cook time:
Total time:
Ingredients
4 baby bok choy
3 tablespoons vegetables stock
[b]FOR THE TERIYAKI SAUCE[/b]
1 cup filtered water
4 tablespoons organic cane sugar
¼ cup tamari sauce
2 tablespoons date syrup
1 large clove of garlic, finely minced
½ teaspoon grated fresh ginger
1 1/4 tablespoons cornstarch
¼ cup cold water
Instructions
In a large sauté pan with a lid, heat the vegetable stock over medium-high. Add the bok choy and stir carefully and cook for approximately 2 minutes.
Add teriyaki sauce, cover the pan and cook for approximately 2 minutes more, until steam begins to escape from beneath the lid of the pan. Keep an eye on the pan, if the sauce starts to boil dry add a splash more.
Uncover and continue to cook until liquid is close to evaporated and stalks are soft to the touch, about 2-3 minutes more depending on the size of the bok choy.
[b]TO MAKE THE TERIYAKI SAUCE[/b]
Combine 1 cup water, cane sugar, tamari, date syrup, garlic and ginger in a pan over medium heat.
In a small bowl, combine the cornstarch with ¼ cup water and whisk until dissolved. Add the cornstarch mixture to the saucepan and thoroughly combine.
Heat the sauce until it thickens to your desired thickness. If the sauce becomes too thick, add a splash of water.
Any extra sauce can be stored in the fridge for about 5 days – it's delicious on almost everything:)