This lovely Apple and Blueberry Crisp is a perfect healthy Fall treat.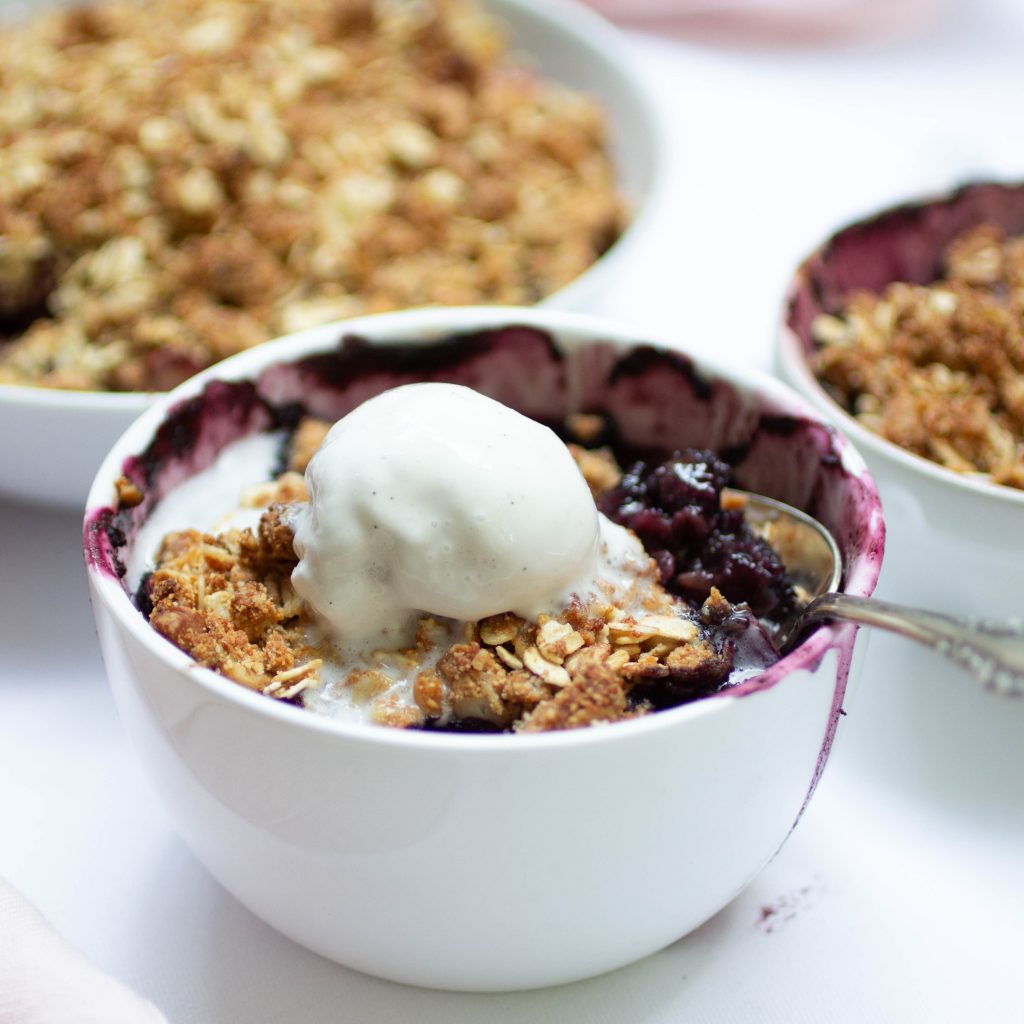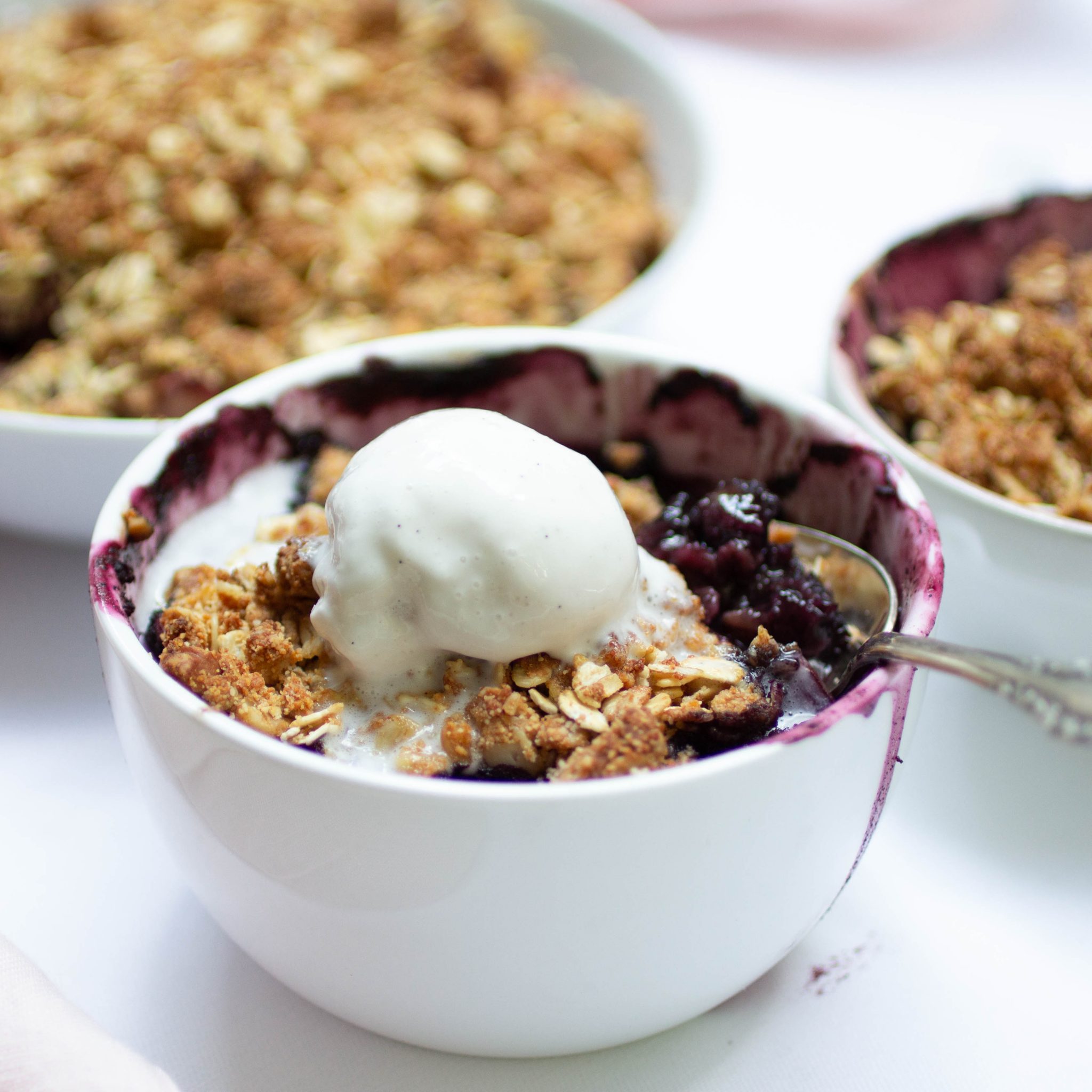 Looking for a deliciously healthy plant based treat? Here it is! This Apple and Blueberry Crisp tastes sinfully good without any refined sugar or oil:) A delicious oat and almond topping sits atop a luscious apple and berry compote flavored with cinnamon and allspice.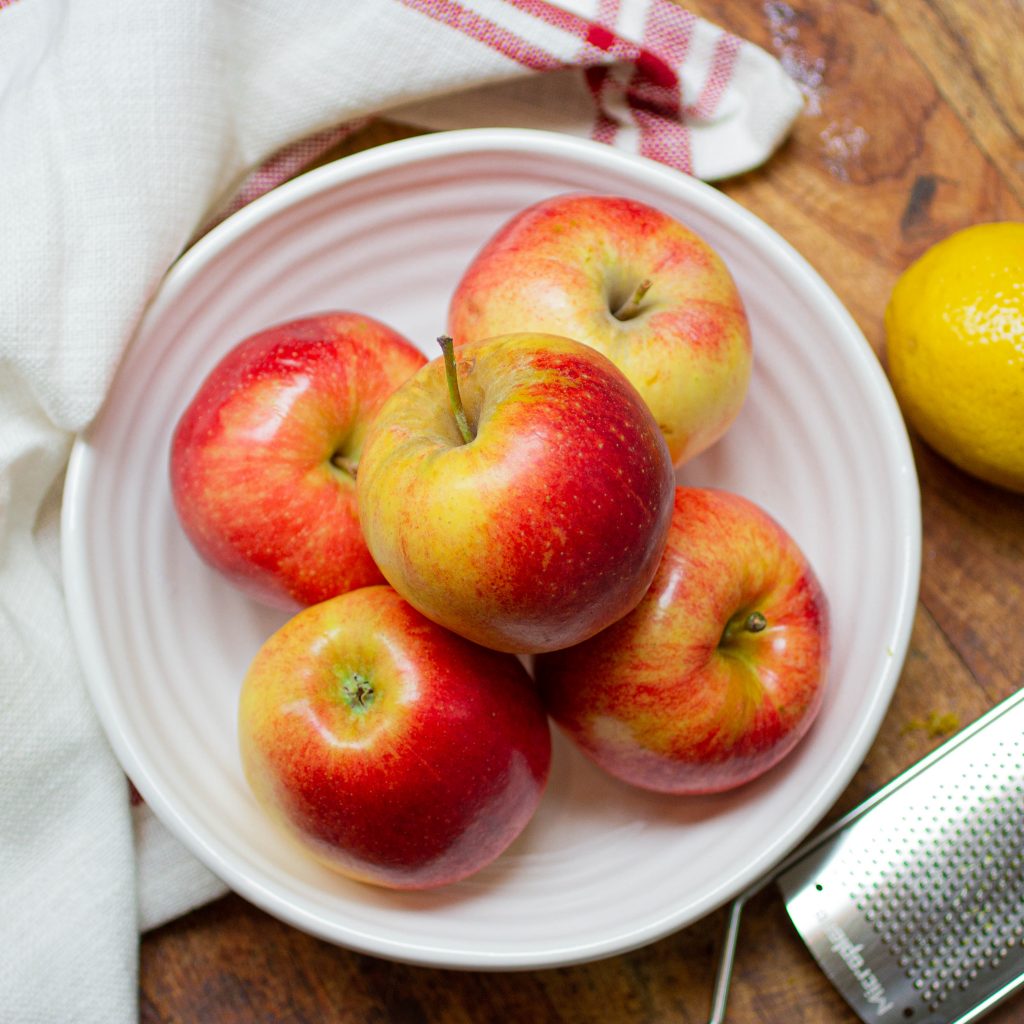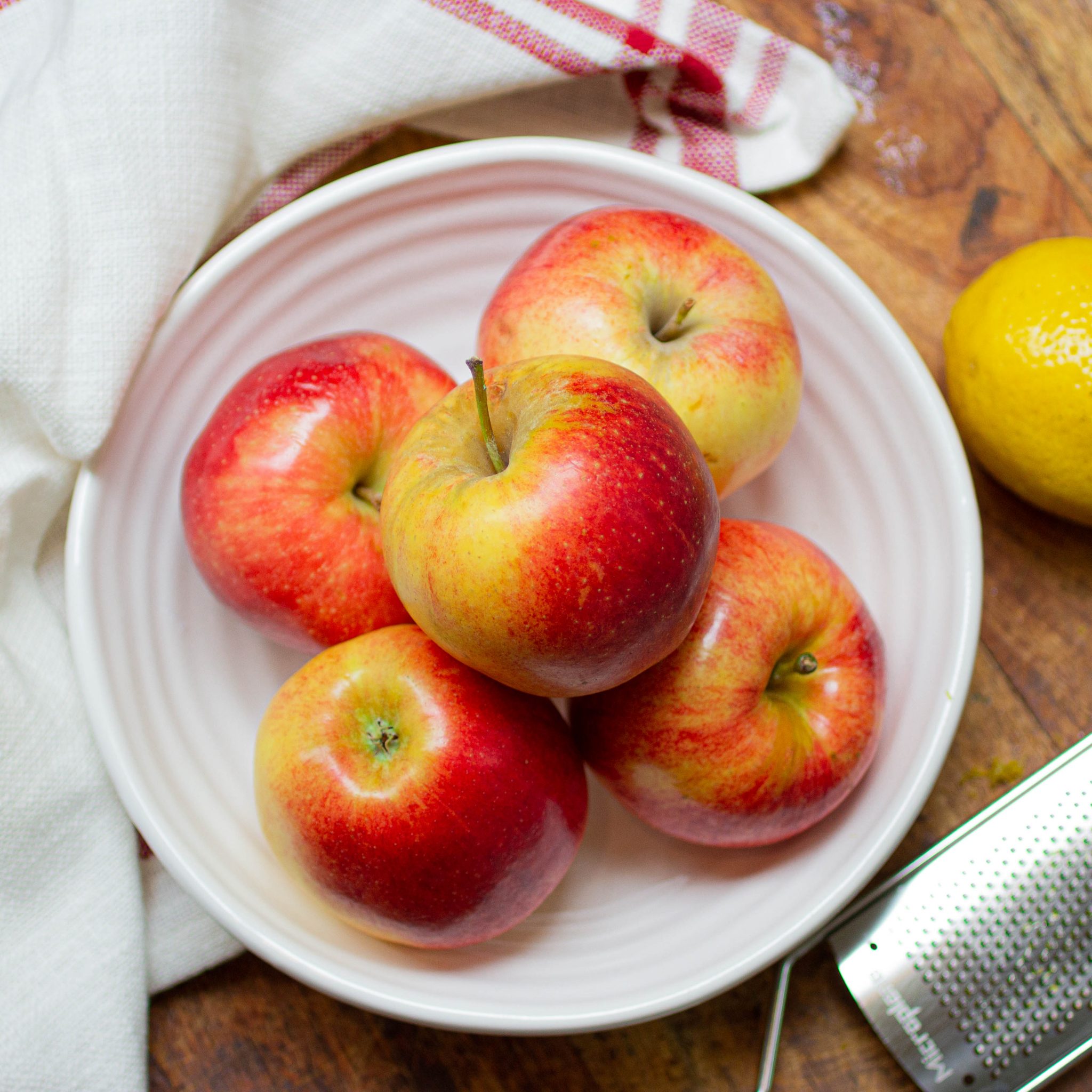 My daughter loved this so much she had it for dessert last night and breakfast this morning. One can't ask for more of a recommendation! It's also very quick and easy to whip up so you won't have to wait long for your fabulous dessert.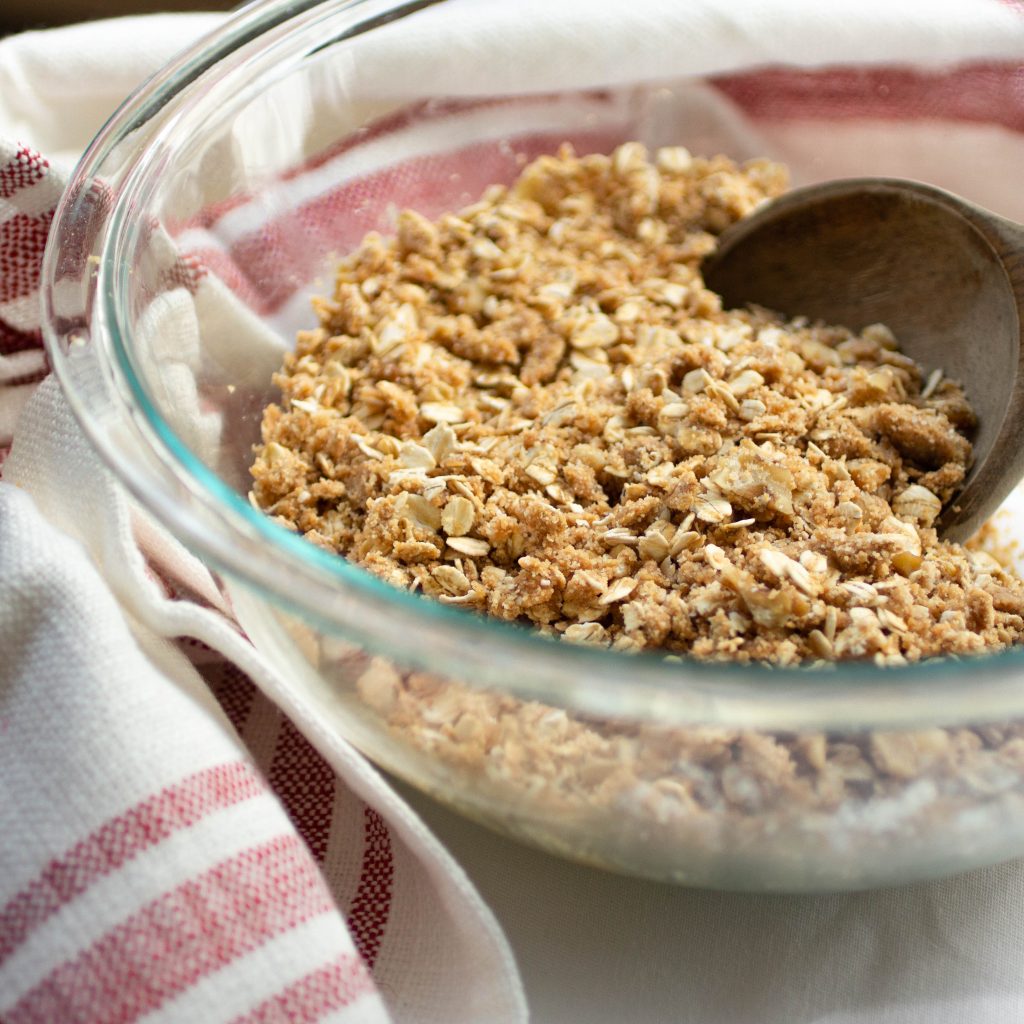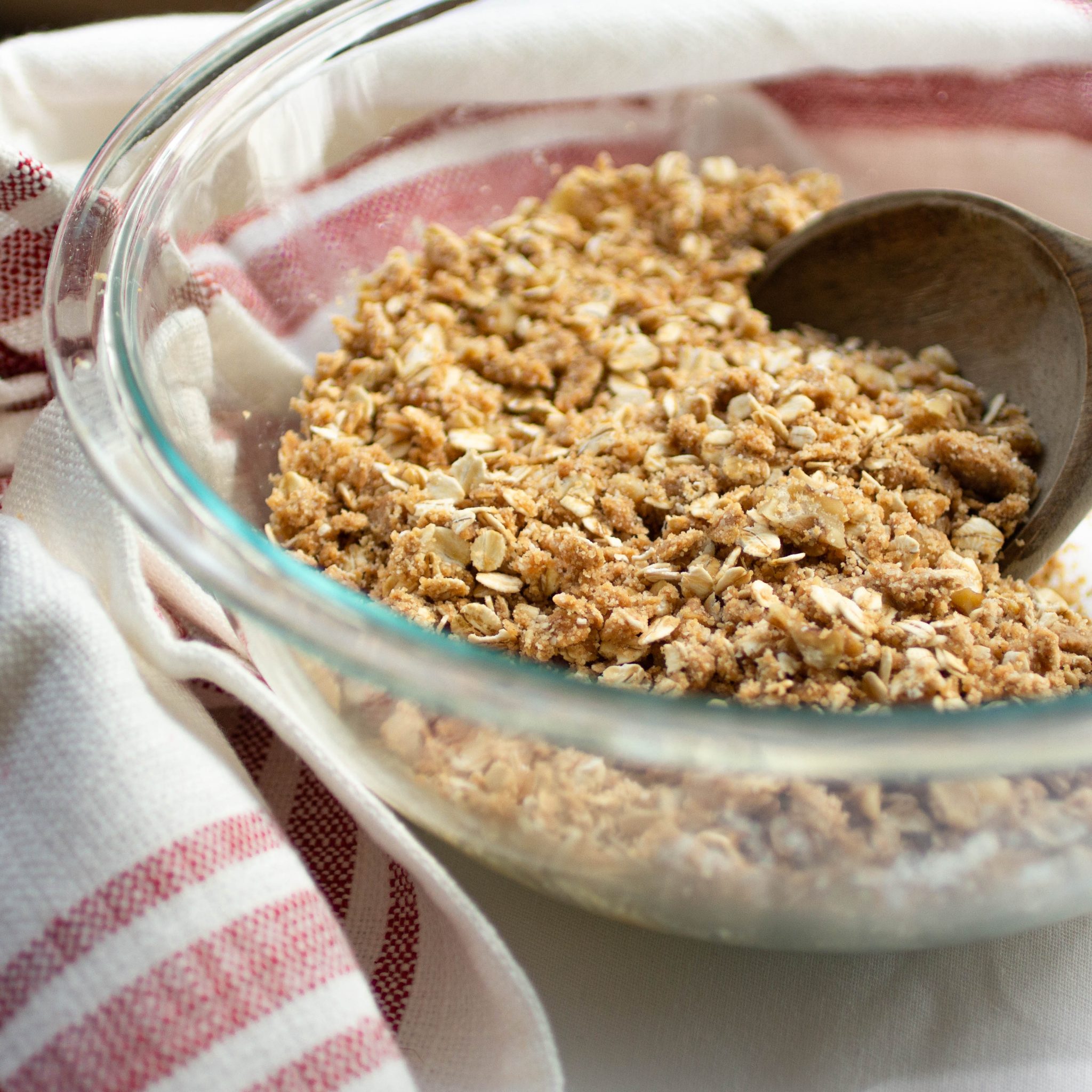 What's in this Apple and Blueberry Crisp?
Whole rolled oats – so good for you with tons of fiber. It gives the topping a new chewy texture.
Almond Flour – apples and almonds go so well together, almond flour is a lovely substitute for the refined all purpose.
Slivered Almonds /Pecans/ Walnuts – pick your favorite for the flavor and crunch.
Orange and lemon zest and juice – a beautiful way to add sweetness and to balance the flavors.
Cinnamon and allspice – Heavenly Fall spices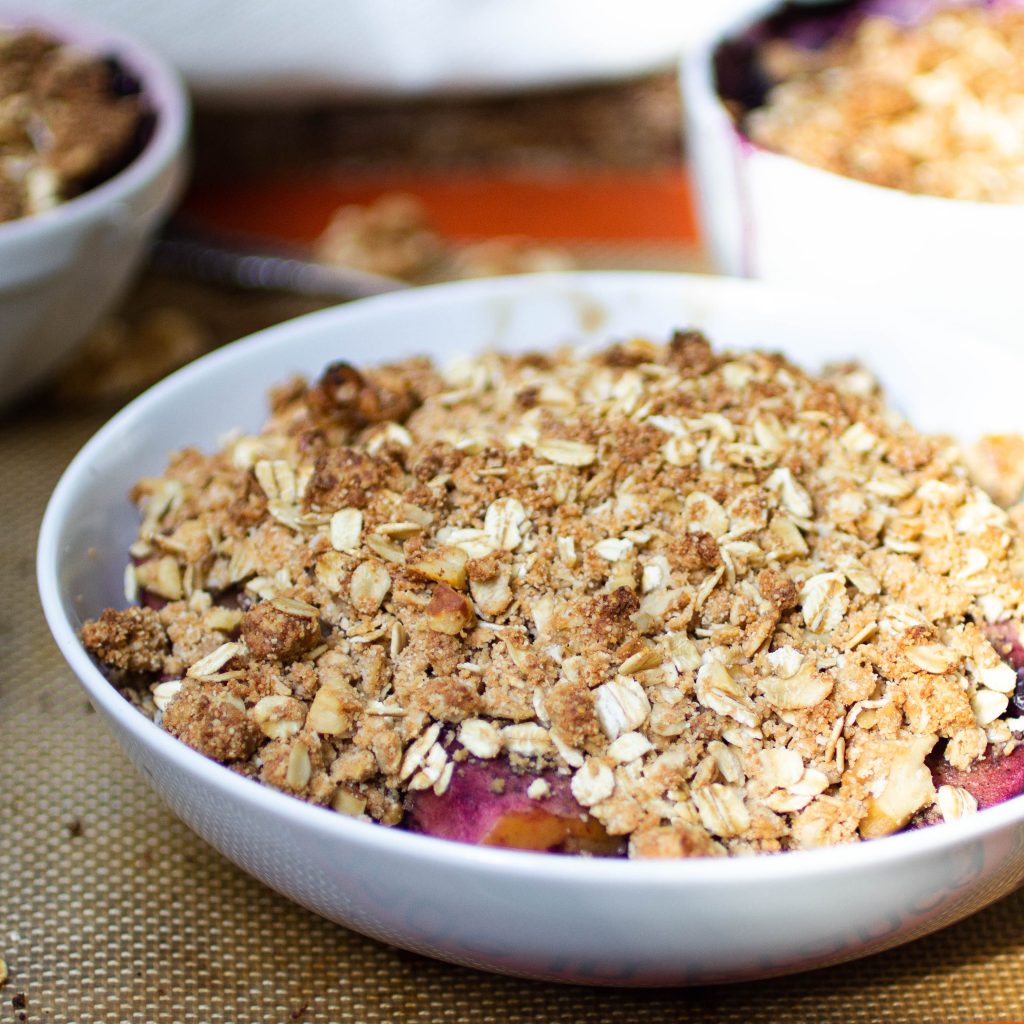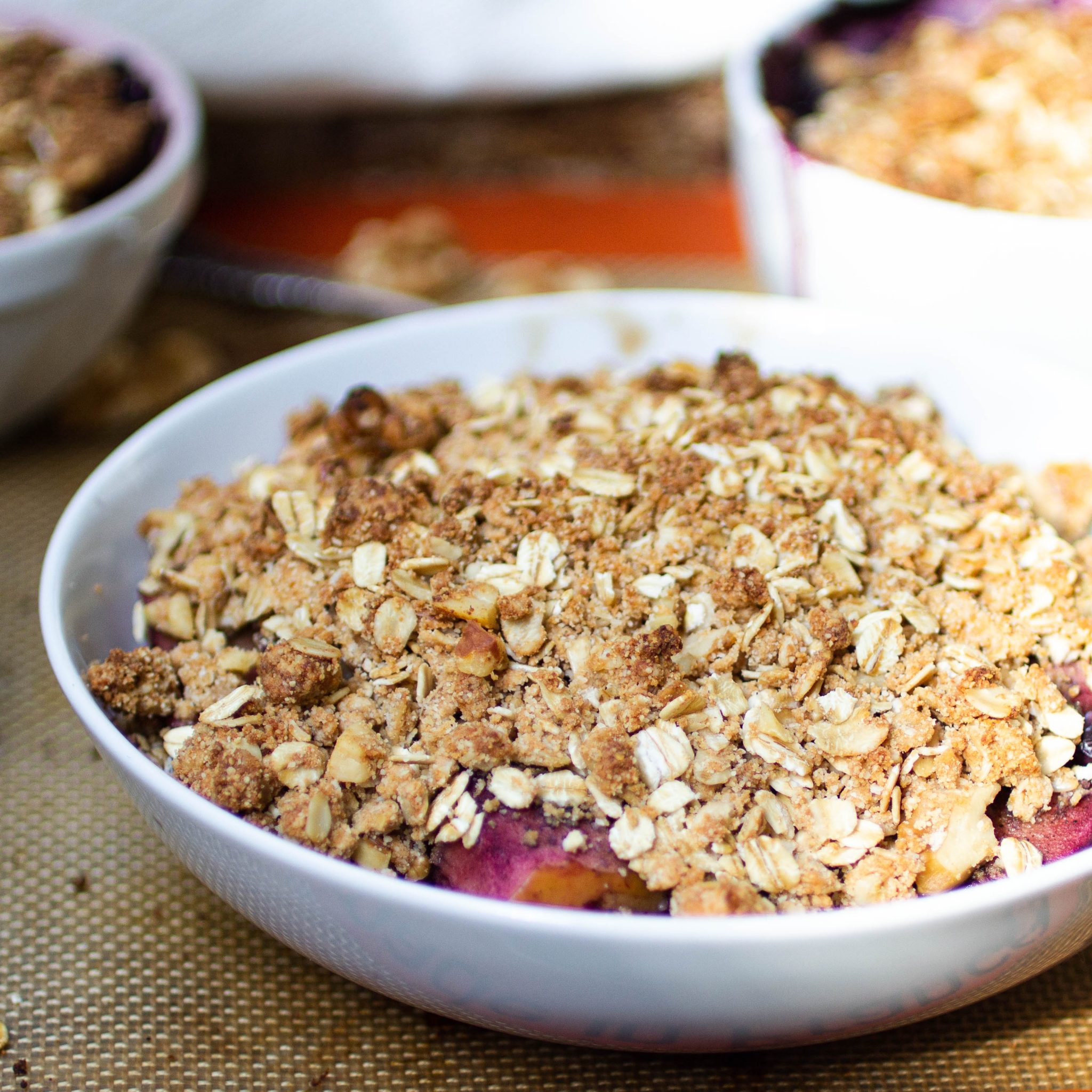 Date syrup – the gentlest of all sweeteners which doesn't sharply raise your insulin levels. If you don't have date syrup you could use maple syrup as a substitute.
Cashew/almond butter – works beautifully in the topping to provide richness and stability to the topping.
Apples – I used Gala but use whatever is available. Pink Lady, McIntosh and Honeycrisp are all good options. Different varieties of apples take a longer or shorter time to cook, so keep an eye on them and test the softness during cooking.
Frozen Wild Blueberries – fresh or frozen will work beautifully, although frozen do tend to produce more juice.
Baking Powder and Cornstarch – baking aids that provide stability to the topping and filling.
What equipment do I need?
A beautiful pie dish always handy. Try this lovely Emile Henry 9 inch round dish. If you prefer individual crisps try these gorgeously colorful little dishes.
This dessert is such a lovely healthy treat, it's very easy on the system and full of plant powered goodness. I hope you love it! Please do leave a comment and rate the recipe:)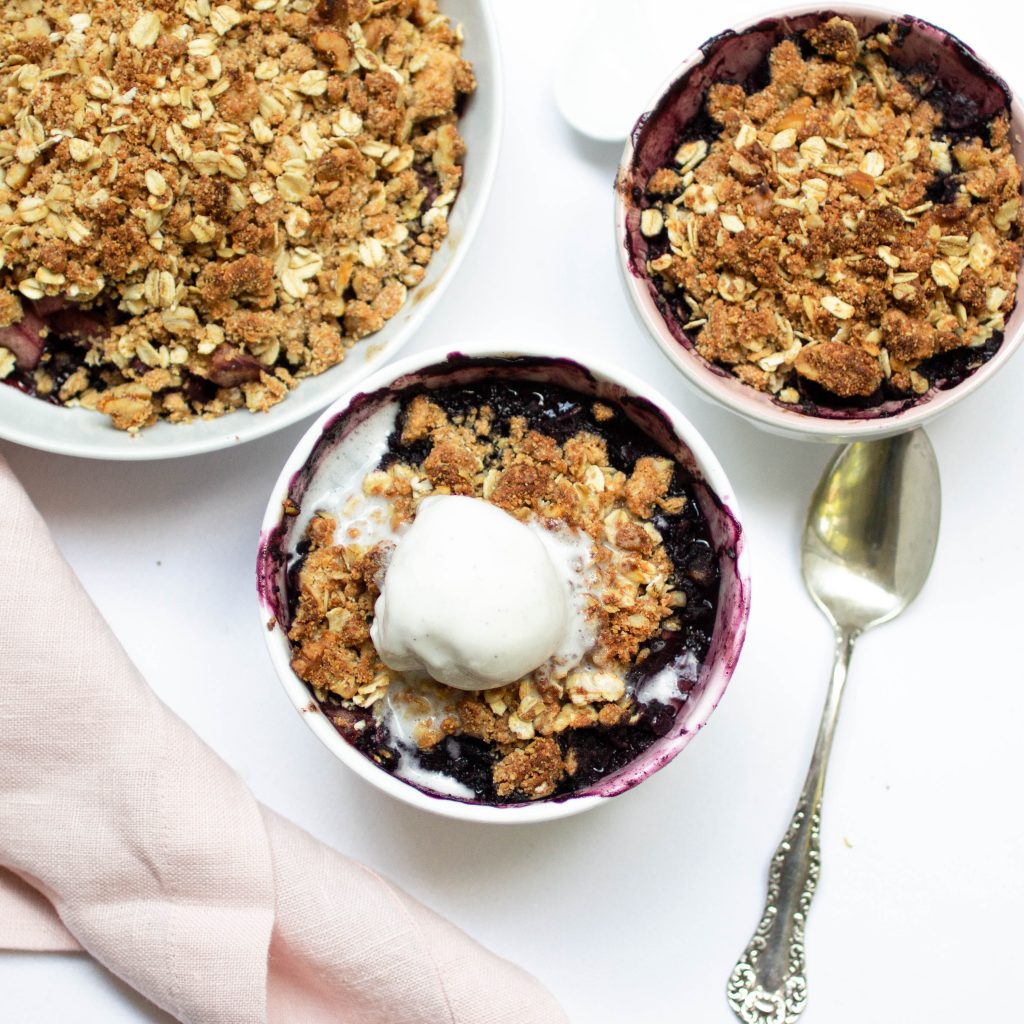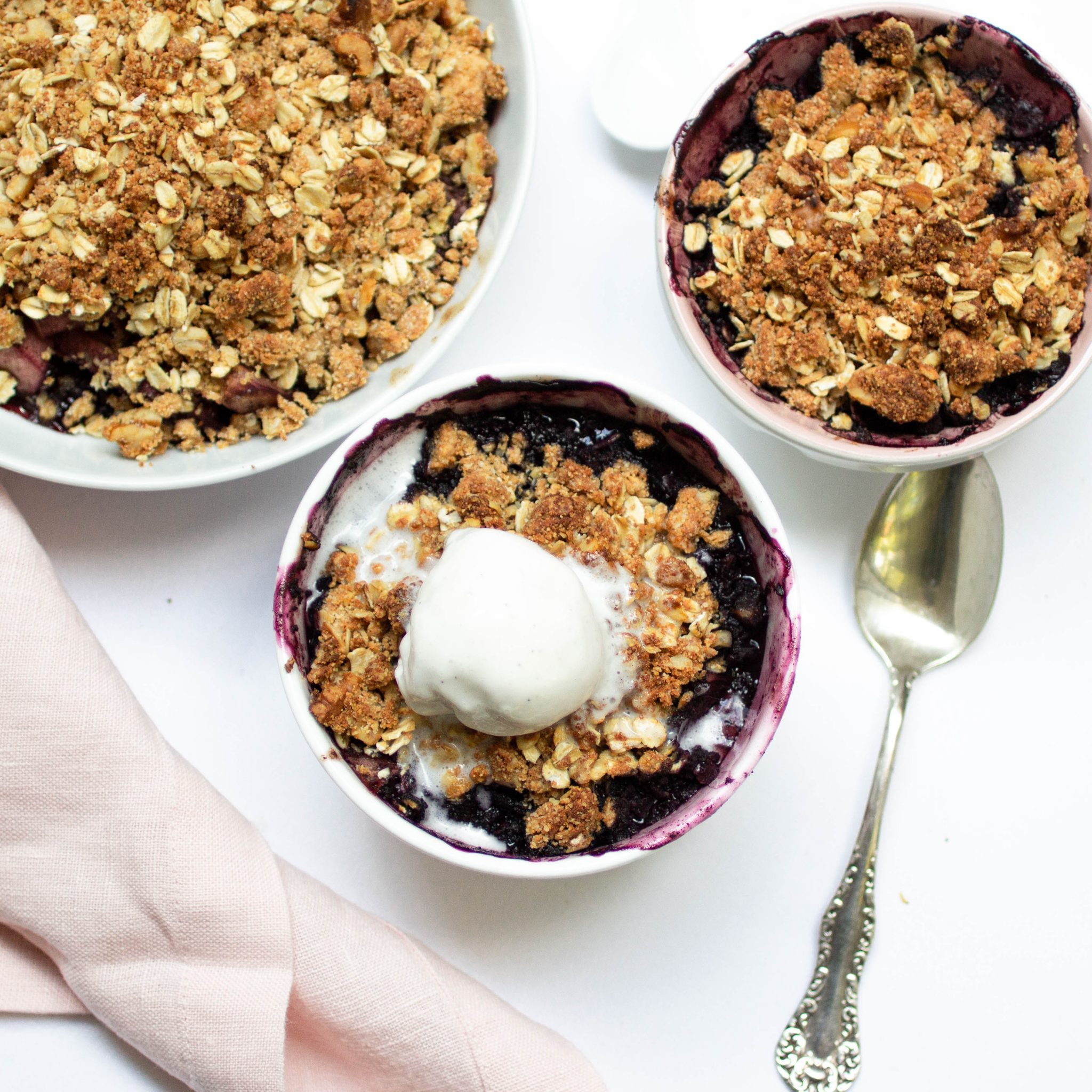 Looking for other scrumptious healthy desserts? Try these:
Print
Apple Crisp
A delicious healthy Fall favorite without any refined sugar or oil!
4 small/medium apples, peeled, cored and cut into 1 inch pieces
1 cup frozen blueberries
1 1/2 teaspoons ground cinnamon
1/4 teaspoon allspice
Zest and juice of an orange
Zest of a lemon
1 tablespoon lemon juice
1 tablespoon cornstarch
1/4 cup date syrup OR maple syrup
For the topping:
1 1/2 cups old fashioned oats
1 cup almond flour
1 1/2 teaspoon baking powder
1 teaspoon cinnamon
1/3 cup slivered almonds/walnuts/pecans
1/4 cup date sugar
1/3 – 1/2 cup cashew butter (or almond butter)
Instructions
Heat the oven to 350 F
To make the filling: Place the prepared apples and blueberries in a large bowl. Add the ground cinnamon, allspice, zest and juice of the orange, lemon zest and 1 tablespoon lemon juice.
Add the date syrup and cornstarch, stir well to combine. Set aside while you make the topping.
To make the topping: Place the oats, almond flour, baking powder, cinnamon, silvered almonds (or pecans or walnuts) date sugar and cashew (or almond butter) into a large bowl.
Mix gently together until crumbly.
Pour the apple mixture into the dish into an 8 x 8 inch dish. Sprinkle over the topping.
Place on a lined baking sheet and put into the oven for 10 minutes.
If after 10 minutes the topping is looking cooked cover loosely with aluminum foil and cook for a the remainder 30 – 40 minutes or until the apples are very tender and the juices are bubbling up the side of the dish.
Remove from the oven and allow to set for about 10 minutes before serving.
If you've whipped up this Apple and Blueberry Crisp or any other recipe on The Well Fed Yogi, please do rate the recipe and leave me a comment below, I would love to hear from you! If you snapped some shots of the dish, please do share it with me on Instagram so I can repost on my stories!
Don't forget to Pin it for later!